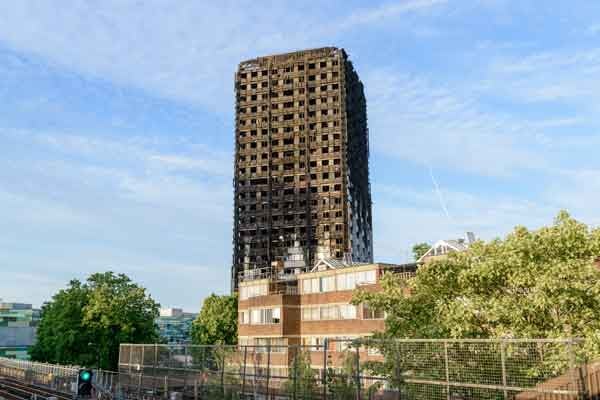 Is it time for HNWs to open their doors to the homeless survivors of the Grenfell Tower fire, asks Alec Marsh
Out of the horror and tragedy of the devastating Grenfell Tower fire, which is expected to have claimed at least 79 lives and has exposed the deep social divisions in our capital, there remains at least one way to salvage something positive and life-affirming.
Some 180 families that survived this inferno have been made homeless; could absentee HNWs not consider opening the doors of their unused properties for those in need? With 126 of these families now housed in hotel rooms and B&Bs, some 60 families are still without accommodation. This is where the wealthy could step in.
Imagine it: you are a institutional property owner choosing to leave a building empty for whatever reason; or you are a rich overseas-based owner of a London house, which you only use for a few days a year or which you rent out infrequently. Could you not embrace the humanity of this catastrophe by letting a family so deeply in need move in for, say, three or six months?
It would take a leap of generosity, yes, but it is not as crazy as it seems – and it's certainly it's a lot less crazy than the Labour leader Jeremy Corbyn's suggestion that the government should requisition the properties of wealthy absentee owners, like this were some sort of crackpot banana republic. That gross piece of populism would undermine the fundamental rules base of our property ownership Britain. But with tens of thousands of properties in the capital uninhabited much of the time, and with people in need, it is easy to see how such gross populism can grain traction. So perhaps some timely generosity might prove a valuable foil, as well as being fundamentally decent act.
Already £200,000 has been raised by public donation to support these families who have lost everything, but there is an urgent need to house these people, too – as well as helping them replace everything they have lost materially. But housing alone is not easy in a city like London where there is already a steep shortage of housing. 'We have endeavoured to keep accommodation as local as possible, and we completely accept residents' wishes to remain close to the community,' the newly set up Grenfell Response Team – made up of representatives from London local government, central government, the British Red Cross, the police and fire brigade, has said in a statement.
The timely generosity of HNWs could play a significant part in helping the Grenfell Response Team to achieve just this, while at the same time, helping to heal the wounds of social division that have inevitably been occasioned by the massive increase in wealth in the capital. In these grand gestures would be a community response that would offer a new settlement for our capital.
Alec Marsh is editor of Spear's