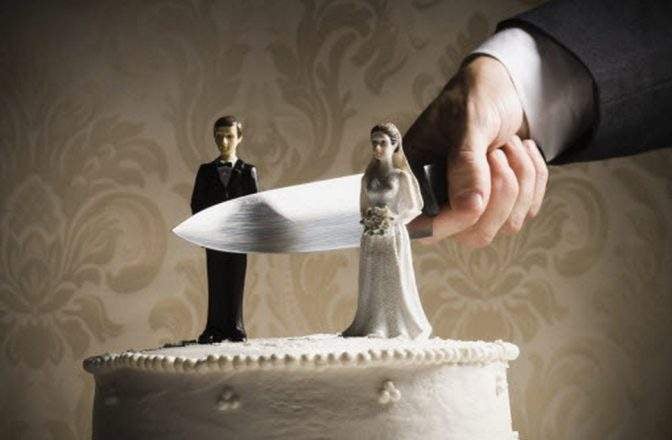 Baroness Deech's Bill will change the financial landscape of divorce as we know it, write Jo Edwards and Jonny Lyness
Despite widespread changes in societal attitudes towards marriage and gender equality, the statutory framework for dealing with financial provision on divorce has gone without meaningful reform for 45 years.
Baroness Deech's Divorce (Financial Provision) Bill 2017-2019 had its second reading in the House of Lords recently.  The Bill represents the Crossbench peer's efforts to address London's reputation as the 'divorce capital of the world' and curb what she believes to be the court's treatment of women as incapable, dependent victims.
The Bill proposes reform in a number of areas. Firstly, it would put nuptial agreements on a statutory footing. They would be considered binding, provided there had been compliance with procedural safeguards (such as proper disclosure and the provision of independent legal advice).
This would add clarity and certainty, particularly for older couples entering into a second marriage and wishing to preserve assets for children from a prior marriage. One concern is that the Bill contains no needs cross-check, which may allow the financially stronger spouse to contract out of meeting their spouse's needs, something that neither the current law, nor the Law Commission's draft 2014 bill, allows.
Second, the Bill distinguishes between the treatment of matrimonial and non-matrimonial property on divorce. This would bring certainty by making it clear that matrimonial property is to be shared 'fairly' (that is, equally) between the parties to the marriage, unless an unequal division is appropriate. But the Bill goes further and restricts the court to dealing only with matrimonial property, removing the flexibility that judges have to raid non-matrimonial assets to meet the needs of the financially weaker spouse and any children.
The most drastic reform proposed relates to spousal maintenance. Despite the press's sensationalist reporting of 'big money' cases, most separating couples do not apply for spousal maintenance on divorce. However, in her campaign to end 'meal tickets for life,' Baroness Deech proposes to restrict spousal maintenance to five years, unless to do so in a given case would cause serious financial hardship. She proposes a short period of rehabilitative maintenance, to enable the financially weaker spouse to leave the marriage on an equal footing with their former partner, similar to the position in Scotland.
The Family Justice Council, Law Commission and House of Lords have all separately endorsed an approach that allows a 'transition to independence' or 'an equal start on the road to independent living', signalling a move away from the previous trend of maintenance for life.  However, these bodies have also recognised that this will not be right in every case. Marriage creates a relationship of interdependence, with decisions made by couples often having a negative effect on the income, earning capacity and career progression of one party to the benefit of the other. Even with an exception for hardship, the 5-year cap proposed by the Bill is too restrictive.
Baroness Hale, President of the Supreme Court, said, less than two weeks before the second reading of the Bill, that '… My own view is that the goal of divorce settlements should be…"to give each party an equal start on the road to independent living". But that equal start is bound to involve, for most couples, an element of compensation for the disadvantage, often the permanent disadvantage, resulting from the choices made by both parties during the marriage. Sometimes, but not always, the only way to do this is by open-ended periodical payments. To refer to this as a "meal ticket for life" is indeed patronising and demeaning, but making an award for those reasons is not'.
During the Bill's second reading, Baroness Deech said that the law must be accessible, intelligible and predictable. The status quo arguably fails on these counts. The Bill would have the advantage of improved certainty and predictability of outcome for divorcing couples, which should  allow disputes to be settled more easily and cost-effectively.
However, the end of judicial discretion should not be considered a panacea. The law has to be sufficiently broad to apply to the enormously wide spectrum of couples before the court.  In pursuit of certainty, the Bill would remove from judges the current flexibility that allows them to ensure a fair outcome in all kinds of cases. England is rightly proud of the discretion its judges have.
England and Wales has a reputation for being one of the most generous jurisdictions in the world on divorce. Baroness Deech's Bill would go some way to addressing this alleged imbalance.
However, it would be wrong to assume that there would be an exodus of high-net-worth individuals and their spouses from London in the (presently regarded as unlikely) event that Baroness Deech's Bill were enacted. England and Wales would continue to be a popular jurisdiction for a number of reasons, including its fair and common-sense approach to disputes and the range of powers available to judges, both as to the disclosure it can compel and the range of orders it can make on divorce.
Long may that continue.
Jo Edwards is partner and head of family, and Jonny Lyness is a trainee solicitor Forsters LLP