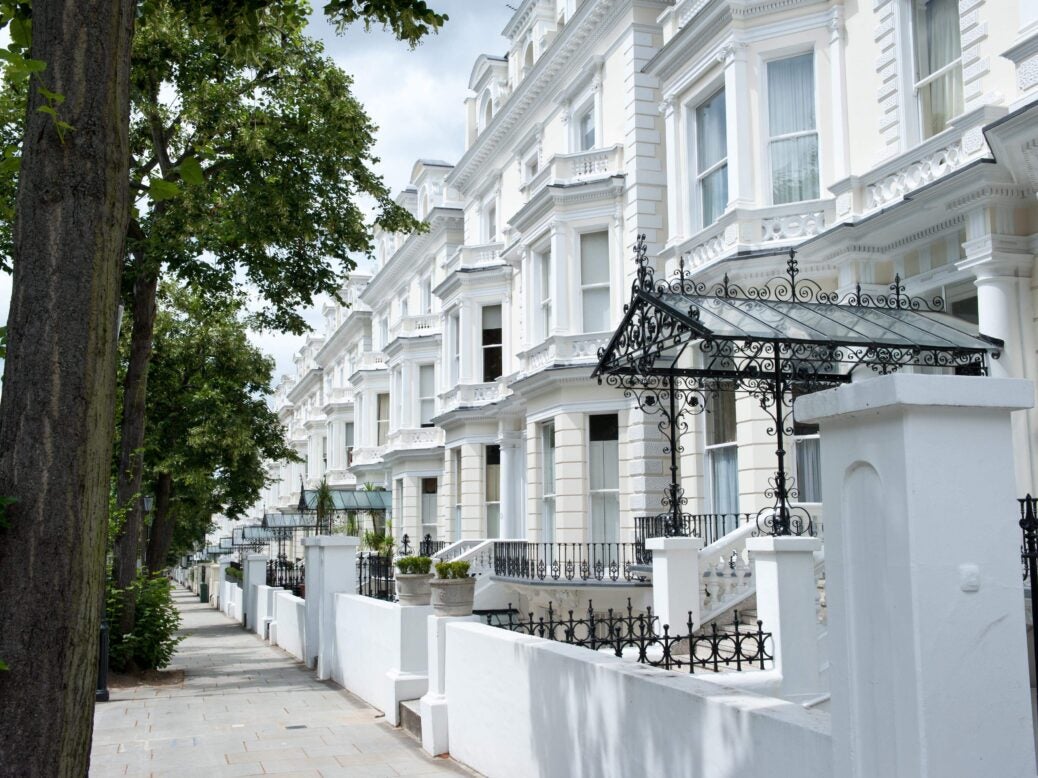 The concept of property leaseholds is deeply flawed, yet many buyers are still happy to pay sky-high prices despite leaving themselves open to exploitation, writes Ross Clark
Here is a salutary tale for anyone who thinks property investment is a one-way bet. A man buys an ordinary one-bedroom flat in the West Midlands for a seemingly bargain price of £58,000, thinking it would make a good buy-to-let investment. What neither he nor his solicitor notice, however, is that the terms of an extension to the lease have been written in an unusual way. The ground rent — notionally £250 a year — has been backdated to 1961, when the block was built, and from which point it will double every ten years.
A few months later he receives a demand for ground rent of £8,000 — the rent having already having doubled five times since 1961. By 2021 it will be £16,000 a year — and by 2111 it will be £8 million a year.
The case is a real one, brought up in Parliament by Peter Bottomley MP as part of growing anger against leasehold — a system of property ownership, specific to England and Wales, which is not really ownership at all. It is a form of tenancy.
Ground rent is far from the only issue for leaseholders. They have accused freeholders of overcharging them for management of their blocks, of trying to exploit them when they try to buy or extend their leaseholds, and of ruthlessly exploiting their right to develop their buildings.
Here is the paradox, though. If leasehold is such a bad form of property 'ownership', then why doesn't that show up in London property prices? Buy a house and in most cases you can be sure you won't end up in a pitched battle with the freeholder, because you are the freeholder. Buy a flat and you will never be more than a tenant — even if the tenancy agreement runs for 999 years. Yet do prime London houses sell for more than flats of a similar size and quality?
On the contrary, they often sell for less — in some cases by a considerable margin. Figures compiled by LonRes, which provides market data for estate agents, suggest that at the upper end of the market buyers pay a premium to live in a flat. Between 2,000 and 3,000 square feet, the average flat commands a price of £2,159 per square foot, compared with £1,835 per square foot for a house.
There are a number of reasons for this. A large proportion of flats at this end of the market are new, and thus tend to be built to very high standards of interior design. Many houses coming to market, by contrast, have not been upgraded in years. Moreover, some international buyers are used to living in cities where apartments are the norm. They like large, lateral spaces and expect underground parking.
Yet it is remarkable that all this outweighs the disadvantages of leasehold — a system of ownership which, too, is alien to many overseas buyers. If you are used to co-ownership of a New York condo, it must feel a step backwards to realise that you are shelling out an enormous sum of money for what is really just a long rental contract — with a possibly exploitative landlord to boot.
The fact that large numbers of wealthy individuals own leasehold properties does, however, have implications for the future direction of leasehold law. It is hard to imagine this powerful lobby putting up with the likes of the scam which caught out the Birmingham investor. Leasehold law has long nodded in the direction of leaseholders. In the Nineties, when the Conservatives made it easier for leaseholders to buy their freeholds, the Duke of Westminster resigned from the party, but few others in the party called the measure a 'Mugabe-style land grab' as they did when the Scottish government granted similar rights to Highland crofters.
A ground rent which doubles every so often is not necessarily an outrage — it is really a way of trying to adjust for inflation, while taking into account the possibility that the Retail Prices Index might not be around in 100 years' time. A ground rent which doubles every ten years will maintain its real value at an inflation rate of 7 per cent — which would have been considered low at several points over the past century. One which doubles every twenty years will maintain its real value at 3.5 per cent inflation — a far from unlikely scenario.
Nevertheless, my money would be on reformers winning the battle against the rogues. If residential leasehold is not abolished altogether, the growing body of wealthy and powerful leaseholders will see that it is seriously reformed.