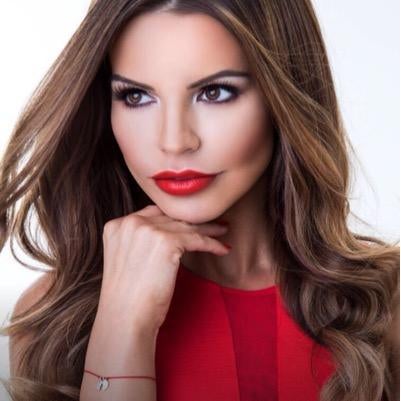 Life coach, ex-model, author and cast member of The Real Housewives of Cheshire Tanya Bardsley has an estimated net worth of £2.8 million.
Born on November 28, 1981 Wigan, Greater Manchester, Tanya Bardsley grew up in Richmond, North Yorkshire.
Bardsley (nee Robinson) is currently starring in the reality television series The Real Housewives of Cheshire. She is widely recognised as a TV star on the show and is married to Stoke City footballer Phil Bardsley.
Bardsley first entered the entertainment world in 2002, when she won FHM magazine's High Street Honeys competition. She became the first non-famous girl to appear on the magazine's cover, outselling their previous biggest selling issue, which had J-Lo on the cover.
Bardsley pursued her modelling career thereafter and has appeared on the cover of Zoo Weekly, Ice, and FHM Magazine, as well as various photo shoots magazines such as FHM and Nuts. A successful glamour model, Bardsley was listed on FHM's '100 Sexiest Women in the World' list for four consecutive years (from 2003 to 2007).
She also participated in club tours around the country in the "Honeys On Tour" promotion for FHM with winners of the High Street Honeys from other years.
Bardsley featured in a popular Lynx advert in 2003, which gained her more popularity. In 2004, she presented two programmes on Sky One called Gamenation and Strike every Friday night for a year. She also appeared in an episode of Celebrity Fear Factor, and had a small role in a French comedy film Double Zéro.
Bardsley released a single in 2004 with the Girls of FHM called Do U Think I'm Sexy? which reached number seven in the charts. Bardsley then released another single in 2006 with the other FHM High Street Honeys called I Touch Myself which topped the box charts. She is also a founding member of the pop music trio Mrs Robinson. Backed by Darryn Lyons, the head of paparazzi photo company Big Pictures photo agency. They released their début single I'm a Little Obsessed on April 3, 2006 on the Believe music label.
Bardsley and her band Mrs Robinson were featured on the BBC programme Paparazzi, which followed the work of the Big Pictures photo agency. The show originally aired on BBC Three, but has been shown in repeats on BBC One.