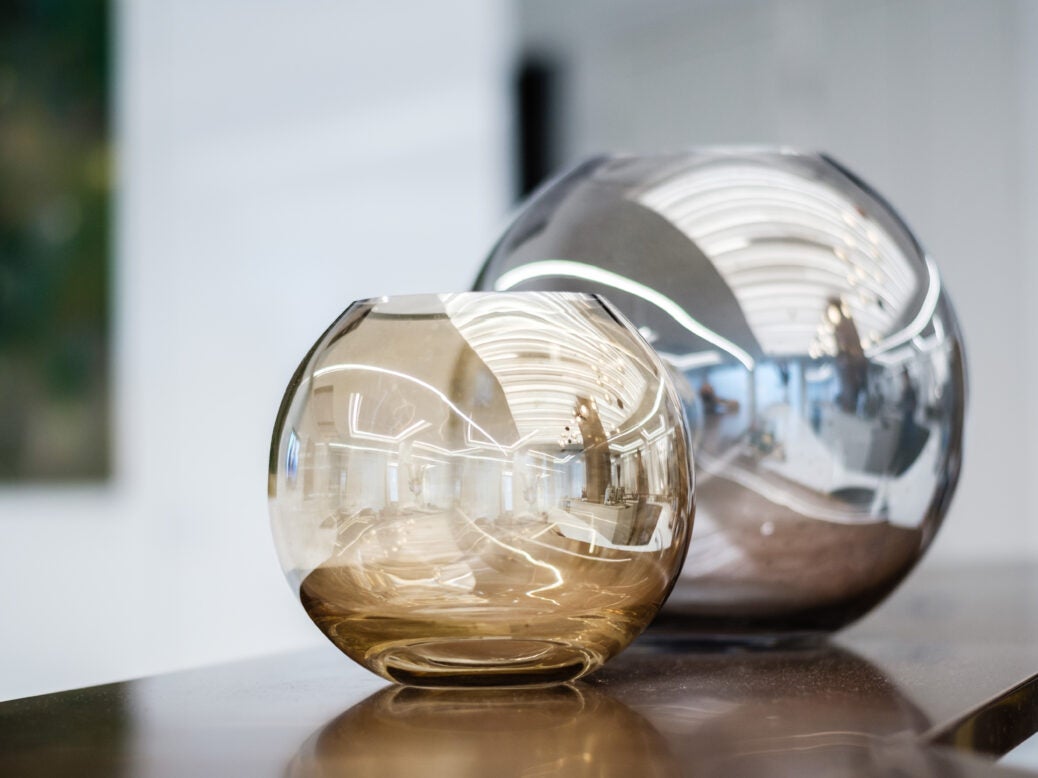 Whilst providing individuals with options to create families through non-traditional routes is undoubtedly a positive step forward, the legal implications are not always fully understood. Here's what you need to know, writes Emma Willing
The family unit is no longer limited to traditional nuclear concepts. The significant advances in fertility treatment and changes in societal attitudes, particularly in the past 30 years have resulted in family building increasingly becoming an option for all – including by way of surrogacy, donor conception and assisted reproduction.
The Covid-19 pandemic and multiple lockdowns which followed globally have also resulted in many reflecting on their plans for future family building. There has reportedly been an increase in post-pandemic egg freezing amongst single women, for whom dating was made difficult during this time.
Even prior to the pandemic, there had been an increase in co-parenting or 'parenting partnerships' as an option for family building – often for singles (including, for example, heterosexual friends or individuals having matched through co-parenting websites) or same-sex couples (for example, a same-sex male and same-sex female couple) having decided that they do not wish to have a child in a traditional 'family' model.
In response to these new parenting opportunities, there has been a rise in co-parenting websites intended to match potential co-parents who wish to have a child together, live separately but play an equal and active role in a child's upbringing.
There are understood to be 70,000 people in the UK signed up to co-parenting sites. PollenTree, for example, operates globally with around 20,000 members in the US and 30,000 in the UK. Its website reported a surge in enquiries during lockdown.
A recent Channel 4 documentary aired during 2021 – Strangers Making Babies – matched applicants wanting to have children together outside of a romantic relationship. Many considered the programme to be a step too far in the world of reality television.
Whilst providing individuals with options to create families through non-traditional routes is undoubtedly a positive step forward, the legal implications are not always fully understood. Some of these issues are considered below:
Who are the legal parents, who has parental responsibility and what does this mean?
Irrespective of any agreement between individuals, the law determines who are a child's 'legal parents' and who has 'parental responsibility".
The term "legal parent" refers to an individual's legal status in respect to a child.  It is relevant in respect of matters such as inheritance claims, nationality and financial responsibility. A child can only have two legal parents.
Therefore, in the case of a co-parenting arrangement involving two same-sex couples, it is only possible for two of those parties to be recognised as the child's legal parents and their status would be determined by the law.
Legal parenthood is distinct from parental responsibility that gives individuals the authority to make decisions about a child's care, including decisions in relation to medical care, education and religion.
It will always be the case that the birth mother is the child's legal mother and has parental responsibility.  If the birth mother is married or in a civil partnership at the time of conception, her spouse or civil partner is automatically considered the child's second legal parent.
That is unless it is  proven that the non-birth parent did not consent to the conception. The non-birth parent who is the civil partner or spouse of the birth mother will automatically have parental responsibility.
If the birth mother is unmarried, a determination of who is considered the child's second legal parent will depend on a number of factors, including the circumstances of the conception (i.e., an 'at home' conception or at a UK-licensed clinic). An unmarried father  will need to be registered on the child's birth certificate in order to acquire parental responsibility.
If he is not named on the birth certificate and, therefore, does not have parental responsibility, there are other potential routes. For example, by way of an application to the Court for a Child Arrangements Order.
Such routes to acquire parental responsibility may also be available to other parties even if they do not have the status of the child's legal parent. Whilst a child can only have two legal parents, there is no limit to how many people can have parental responsibility.
Should a co-parenting agreement be entered into?
Parties entering into such arrangements should consider entering into a co-parenting agreement covering aspects such as antenatal care, post-birth arrangements and, importantly, how a child will spend their  time between parties in the future.
Whilst such agreements are not legally binding in England and Wales and cannot be enforced, the process of entering into such agreements allows parties to carefully consider issues that may not have previously been discussed and ensure they are entering into the arrangement on an informed basis.
Further, such agreements can be important evidentially in the event of a future dispute.
Who has financial responsibility for the child?
Those who have the status as the child's legal parents will have financial responsibility for them. This will normally mean the non-resident parent (the parent with whom the child does not make their primary home) will be expected to make financial provision for the child by way of maintenance payments and potentially also education and capital costs (including for housing) until the child attains their majority. The extent of the financial provision to be made will depend upon the circumstances of each case.
What happens in the event of a future dispute?
Whilst it is hoped the existence of any co-parenting agreement would reduce the possibility of a dispute between the parties if, following the child's birth, a dispute arose, mediation should be considered as a first step to settle the disagreement outside of Court.
The dispute may relate to the child's living arrangements, future care or decisions relating to the child (for example, their education). If a party does not have the status of a child's legal parent, it may be necessary for permission of the Court to be sought prior to the submission of an application'.
Further, there may also be disputes about the extent of financial provision to be made for the child. If an agreement is not possible, consideration would then need to be given to whether an application should be made to Court or, in the case of a child maintenance dispute, whether an application to the Child Maintenance Service for a child maintenance assessment would be required.
Whilst many co-parenting relationships entered into take place without issue, if a dispute does arise there can be difficult and complex issues for the parties involved often as a result of mismatched expectations at the outset.
Therefore, all parties must be well-informed before entering any arrangement- with a clear understanding of their potential future rights, responsibilities and obligations.