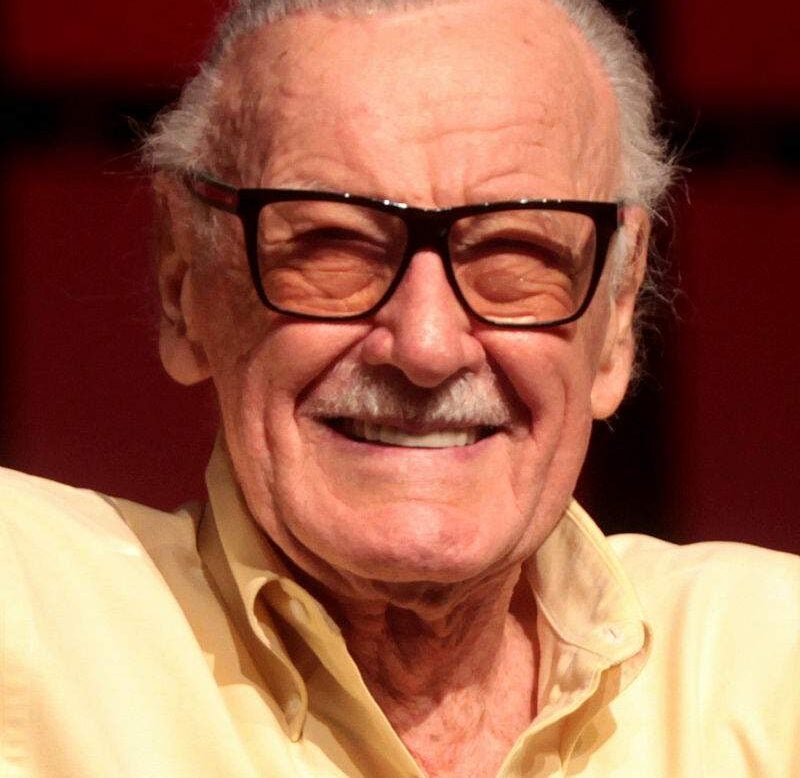 American comic book writer, film executive producer and entrepreneur, Stan Lee, has a net worth of $50 million dollars.
He is commonly known from being the former head of Marvel Comics and co-creator of dozens of iconic characters including "the Hulk", "Spiderman" and "Ironman". He went up on the Will Eisner Comic Book hall of fame in 1994. After the company was sold to Disney for $4 billion, he was asked how much he earns on March 2014 play boy interview. Lee replied, "I don't have $200 million. I don't have $150 million. I don't have $100 million or anywhere near that." When asked if he believed that was fair in comparison to George Lucas who is similarly creative. He responded that "George Lucas did it all by himself. He came up with the ideas. He produced the movies. He wrote and directed them and held the rights to the merchandising. It was all his. In my case I worked for the publisher. If the books didn't sell, the publisher went broke—and a lot of publishers did go broke."
Born Stanley Martin Lieber December 28th 1922 to Romanian-born Jewish immigrant parents, Celia and Jack Lieber, in their Manhattan apartment. His father trained as a dress cutter during the great depression. Lee has one younger brother called Larry Lieber. By the time he was in his teens, the family were living in a one-bedroom apartment. He shared the room with his brother, while his parents slept on a foldout sofa. As a child, Lee said that he was greatly influenced by movies and books, particularly with Errol Flynn playing heroic roles.
He attended DeWitt Clinton High School in the Bronx. He enjoyed writing and constantly dreamed of one day writing a 'Great American Novel'. In his youth he had part-time jobs writing obituaries, for a news service and for the press releases for the National Tuberculosis Centre. Delivering sandwiches for the Jack May pharmacy; as an office boy for a trouser manufacturer; ushering at the Rivoli theatre on Broadway and selling subscriptions to the New York Herald Tribune newspaper. He graduated from High school early aged 16 in 1939 and joined the WPA Federal Theatre Project.
With the help of his Uncle Robbie Solomon, Lee became an assistant at Timely Comics part of pulp magazine in 1939. The same company would later in 1960 become Marvel Comics with Lee as the publisher.
In the 1960's together Lee and Jack Kirby created the Fantastic Four, the Hulk, Spider-Man, Doctor Strange, Daredevil, and the X-Men. He also created Thor Captain America and the Silver Surfer among many others.
He became an editorial director and publisher in the 1970'. In the early 1980's and moved to California to develop Marvel's media brand. During this time, he also became president and chairman of Marvel Comics. He was then credited as a producer for 13 different projects from animated t-v shows to live-action films. This include: Pryde of the X-Men (1989), Captain America (1990), Fantastic Four (1994 – 1995), Iron Man (1994 – 1996), Generation X (1996), X-Men (1992 – 1997), Biker Mice from Mars (1993 – 1996), Spider-Man (1994 – 1998), The Incredible Hulk (1996 – 1997), Silver Surfer (1998), Nick Fury: Agent of Shield (1998), and Blade (1998).
However, Lee still does not earn as much as people thought he did. In an interview with Playboy March 2014, he was asked if he owned the rights to the characters that he created, he stated, "I never did.  I was always a Marvel employee, a writer for hire and, later, part of management.  My role at Marvel is strictly honorary.  Marvel always owned the rights to these characters.  If I owned them, I probably wouldn't be talking to you now." As of 2017, his net worth is $50 million.
By Rebecca Cameron