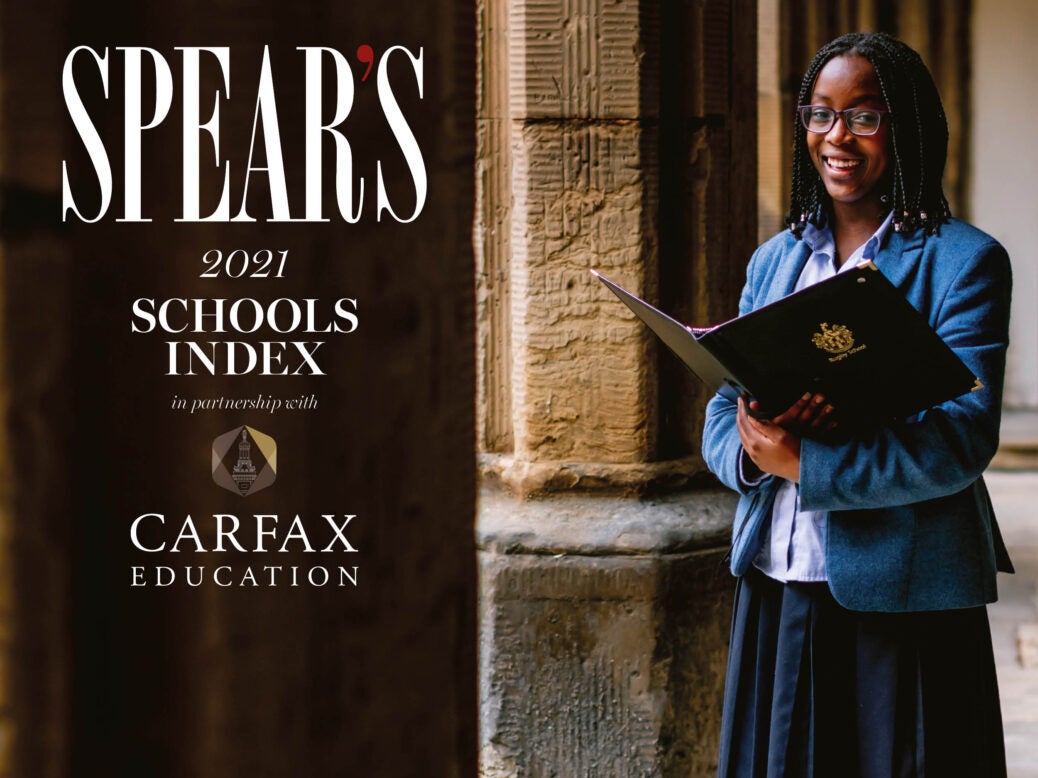 Schools included in this year's index have excelled during Covid, says Fiona McKenzie
Education has never stood still, but the pandemic has been a huge catalyst for change, accelerating innovations in the education landscape that would normally take years to implement.
Schools had to be proactive and adaptable as they moved between online and in-person teaching, adapted campuses to meet Covid protocols and incorporated technology with remarkable agility.
The best schools have maintained a seamless continuity of education over the last 18 months.
Schools surveyed for this index pivoted quickly and were rightly proud of the fact that within days they were livestreaming a full timetable of lessons to pupils' homes across the world, with teachers becoming creative and innovative in the way they remained engaged with their pupils remotely.
However, the schools included in this index are renowned for so much more than their academic teaching. They offer a holistic education with opportunities to develop life skills, leadership qualities and build social networks.
Read the Spear's Schools Index here
These schools more than met the challenge of keeping a sense of community and providing pastoral care. They came up with innovative ways of delivering clubs online, with everything from chess to cooking – and sports programmes were delivered with personalised exercise plans.
Parents were also key partners to all these changes, suddenly familiar with words and phrases such as 'hybrid' and 'blended learning' and 'gamification' as they, by default, became quasi-teachers.
So, what will be the long-term impact of Covid on education?
Schools are confident there will be many takeaways. Hybrid learning, where students can learn online at their own pace and blended learning, where in-person teaching is supplemented by online resources, are both here to stay.
While schools initially mirrored their in-person experience online they have become more strategic in the way they are using technology and many, such as our own Carfax College, are using this experience to develop online learning platforms to provide online resources that are accessible to students all over the world.
Read the Spear's Schools Index here
However, as pupils returned to school what became clear is that education is about so much more than teaching and learning. It is about community, personal contact, and quality relationships between pupils, staff and parents.
The strength, resilience and flexibility shown by top global schools in these challenging times has reminded us why picking a school with a strong reputation for its educational delivery is a wise decision.
Read the Spear's Schools Index here
These schools have never been more popular, with many reporting their highest ever level of applications, demonstrating a recognised flight to quality.
Parents are more aware than ever that you only have one chance to educate your children and the pandemic has made families understand that a top-quality education is the greatest gift you can give your child.
Fiona McKenzie is Head of Education at the Carfax Education Group
Image courtesy of Rugby School