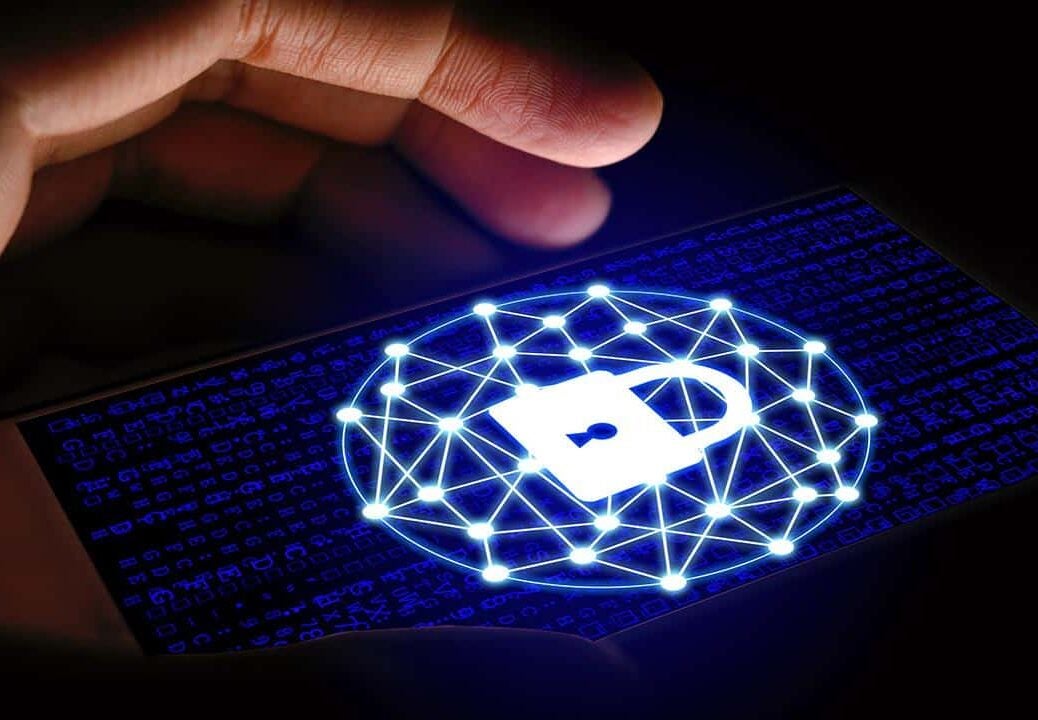 With the World Economic Forum naming cybersecurity as one of the biggest threats plaguing the world, Sam Forsdick asks experts how HNWs can stay safe online
More than a quarter of UHNWs have come under attack from cybercriminals, who collectively stole and defrauded £290 billion from individuals and businesses across the UK last year, according to official figures. Family offices, meanwhile, manage an estimated £700 billion in the UK alone face a 'unique threat' from hackers, according to global banking giant Citigroup. The challenge is that with so much our lives and business now conducted online, how can you make sure you're secure? Spear's asked Roddy Priestley and Philip Kaye, from risk management consultancy S-RM Intelligence, and Chris Moses, from Blackstone Consultancy, a security firm, for their insight into staying safe online.
Upgrade your encryption
While Android, and Apple phones have a simple encryption service built into them — in Apple's case, if you have set your security up correctly with a passcode then 10 unsuccessful attempts to unlock it will destroy your data — there are some phones on the market that can offer a higher level of encryption. Sirin Labs has developed a smartphone that encrypts all incoming and outgoing communications, has a behavioural intrusion prevention system, a crypto wallet and a high security mode – if James Bond were to have a smartphone this would be the one. Sounds impressive? 'Any encryption or security system is only as strong as its weakest link, which is generally the individual user,' says Chris Moses, senior operations manager at Blackstone, which counts high profile HNWs and celebrities among its clients.
Do your updates
Sounds obvious, but those constant messages reminding you to update your system are the simplest way to ensure your gadgets have the latest protection. Research from G Data, a German antivirus software provider, showed that a new form of malicious software or malware, designed to compromise a computer, was generated every 4.2 seconds in 2017. Malware is designed to alter or delete files, steal sensitive information or even send emails on your behalf. System updates often upgrade the security capabilities of your device and remove any, previously unnoticed, vulnerabilities. This means that protecting against a cyber-attack can be as simple as clicking 'update'. Firms such as S-RM provide services that monitor private clients' devices and networks for updates and ensure they are completed on their behalf.
Professionally wipe clean and destroy old devices
It's imperative to properly dispose of your old gadgets. 'It is possible to extract data from a device even though a factory reset has been carried out,' says Chris Moses. This means that anyone who retrieves the defunct device can, with the right equipment, access information that was previously on the hard drive. Companies, such as Blackstone Consultancy, can ensure that all your data is wiped clean from devices and a data destruction certificate can be issued proving that it has been done. It is also possible to enable remote wipe function to remove all important data from lost devices.
Password protect all devices and software — and secure that password
Simple but important: passwords should be thought of as your first line of defence against an attack. The key, says S-RM's Roddy Priestley, is 'to change these regularly and use different passwords for each site you use'. While it is easy to opt for a memorable or short passcode for an account you have to access five times a day, these are obviously not the most secure. Blackstone Consulting recommends you avoid using dates, names or places important to you since, with a little research, these can be identified. S-RM also recommends changing any manufacturer's passwords on WiFi routers and to use two factor authentication where possible.
Don't pay the ransom
If your computer falls prey to ransomware — a virus which can restrict access to your systems or your files and demands payment in order for the restriction to be removed — resist the temptation to do as asked. Because even if you submit payment, there is no guarantee that you will regain access to your system. Instead the best solution is to regularly back-up your data with a removable external storage devices or on the cloud (and not to click on suspicious links). Companies such as Blackstone Consultancy offer a service for retrieving data and protecting users from attacks like these.
Evaluate your online profile
Determined attackers do their research before targeting HNWs. For most individuals and families there is a wealth of information online from which attackers can build a profile and make a determined attack. Consider undertaking a detailed evaluation of all information that is available online about you and your family. 'Our Cyber Security and Business Intelligence teams work closely together to build a comprehensive picture of publically available information about our clients,' says Roddy Priestley of S-RM. 'From there we can take steps to minimise the availability of this information online, and mitigate the risk to our clients.'
7. Get help
In the age of Paradise Papers where the reputational cost of hacking has been made only too clear, you can also consider getting the consultants in for a thorough audit of your online profile. If in doubt, there's always Spear's list of top security experts to choose from here.
Sam Forsdick writes for Spear's