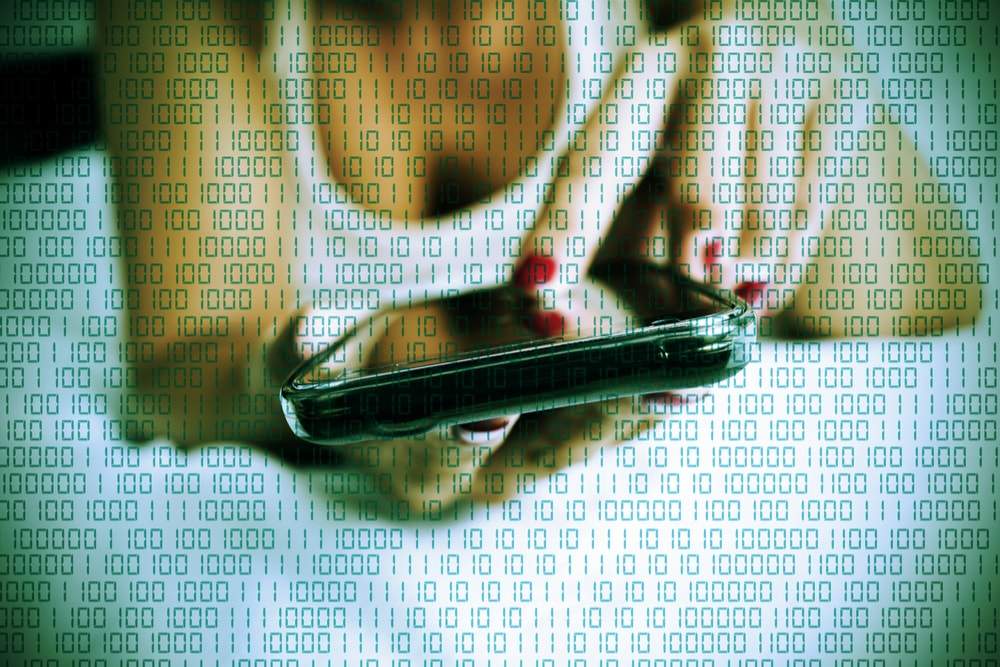 Honey traps and blackmail are nothing new, but as technology gets more sophisticated, so does extortion, writes Emelia Hamilton-Russell
The former ITV breakfast host Dan Lobb dredged up a shocking moment from his own past on prime time television this week: 'A few years ago I got duped into doing explicit things on Skype, and it was put online,' he says into a video diary. 'Basically, I got caught having a wank on camera.'
Lobb's documentary, Celebrity Sextortion, follows his attempt to discover how a sexually explicit video of himself was leaked online in 2016. His humiliation is tangible and makes for uncomfortable viewing, but Lobb is drawing attention to a crime that has grown three-fold in the last two years.
'Sextortion', as it's known, is a form of blackmail: criminals typically target men online, posing as young women. They use fake videos to trick victims into livestreaming sexual acts. These are recorded, and then the threats start. They say that unless they get money, they'll make the videos public. It is, as Lobb says on the documentary, 'the product of a clever, yet warped mind'.
'The range of material on which the threat can be based is wide,' says Sandra Paul, a criminal law partner with expertise in this area at Kingley Napley. 'Snapchat, Instagram, Skype, Facetime… with all of these platforms, once the material is out, you have no control. Most people don't realise quite how dangerous it is.'
And it could happen to anyone. 'Blonde_Staci' from twitter looked real enough to Lobb. But she's a concept made up of a composite of stolen online photos and pre-recorded videos. She doesn't exist. Lobb soon realised he wasn't the only victim of sextortion; dozens of other British celebrities had similarly compromising videos made public, including comedian Joel Dommett, boxer Amir Khan and Lee Ryan of boyband Blue – all mentioned in his documentary. In 2017, 1,304 cases of sextortion were reported to its Anti-Kidnap and Extortion Unit by police forces across the country, according to the National Crime Agency.
Honey traps and blackmail are old news, but as technology gets more sophisticated, so does extortion.  'High net worth people are particularly vulnerable as people know that they have money, and will be willing to pay to protect their reputation,' says Sandra Paul. One particularly harrowing case that's come to her attention involved criminals setting out to trick her client into engaging with a minor, and then frogmarched him to a cash-point under threat of a public scandal: 'They [the criminals] claimed that they were investigators sent to identify paedophiles, and then it slowly emerged that they wanted money to "make the problem go away". In highly sensitive cases like these, people need clear-headed advice as early as possible,' she adds.
'It's horrific. I've never been as upset, it still haunts me,' says a victim on Lobb's documentary, who asked to remain anonymous. Lobb, too, never found the perpetrator of his online nightmare, and Paul confirms that it is extremely difficult for police to pin down the criminals behind the avatars.
Awareness and caution, it seems, are the best defence against these crimes. But then, what if the unthinkable does happen? 'The important thing is not to panic, not to communicate further with the criminals, don't pay and don't delete any correspondence', Paul asserts. It's small comfort, but, if nothing else, Lobb's example and his revealing documentary should make us all think twice about the 'people' we come into contact with online.
Emelia Hamilton-Russell is a writer at Spear's