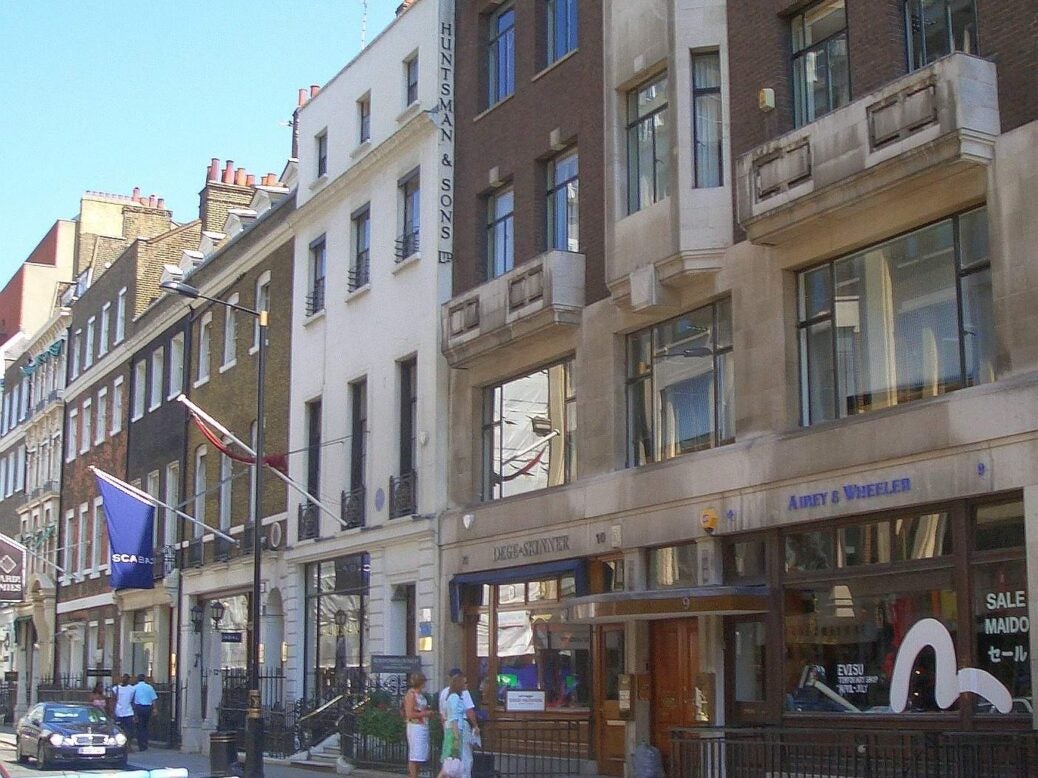 Savile Row's Sartoria might have slightly smaller portions these days, but it remains an exqulisite outing, writes Ronel Lehmann
On the way to dinner, I stepped over Eco protesters glued to pavements, all manner of unusual street furniture, and found myself surprisingly relieved to be leaving the noise to enter the calm of Sartoria, which prides itself on being 'a stylish Italian restaurant in the heart of London's Mayfair on Savile Row'.
Any expectation that this would be an oasis was quickly shattered when entering the reception area onto a bar area fraternising drinkers with thumping music, not opera, the sounds of which were alarmingly piping directly into the restaurant. I excused myself upon arriving at my table to freshen up and clear my ears, only to find the gentleman's cloakroom under water, due to street works.
After I had dried off the soles of my feet, I found my guest loitering at the table with his heavy over coat, having managed to avoid the warm welcome metered to me upon my arrival.
A freshly baked basket was dropped to the table with some olive oil. It represented the shape of the leaning tower of Pisa, as the bread sticks were almost destined to touch the table or be eaten. The focaccia was too delicately placed actually pick up, so I didn't venture there in case I created more crumbs than was necessary.
I asked for the music to be reduced as there was a speaker above our table. The waiter didn't do humour and responded that it was Company policy. I replied that I wanted to be able to hear my guest. He went off in a laudable huff, but it transpired he was agreeing with me. The music volume did get turned down but then so did the lights. At this point, I noticed from the corner of my eye a man with a bucket, venturing towards the restrooms.
The wine waiter is an institution, a sommelier of renowned standing, who commands respect from all those he interacts with. His knowledge is legendary and with great aplomb, fortitude and passion, he invited us to taste a very drinkable Rosa die Frati 2016 to accompany our starters of Fiore di zucca and Vitello tonnato.
We enjoyed the first glass so much that it was an easy unprompted decision to order a refill with our main courses of Spaghetti Carbonara and Polenta, spring vegetables and hazelnuts. The mixed salad requested turned up like the top of the Gherkin, peeled tomatoes hidden beneath.
If there was any disappointment, it was simply that the main portion sizes have shrunk a little over time, but the taste remained exquisite.
After a short interlude, my guest chose Amaretto tiramisu and after some additional encouragement from the waiter, I selected Tartufo di pizza. The presentation of both deserts was superb, but mine had an edge appearing like a dressed Easter egg with gift wrapped cellophane, not one but two layers!
It was opened in front of me and then left, so that I felt I was eating an expensive takeaway right out of the silver foil. The sumptuousness of the pistachio, hazelnut and Calabrian truffle was only interrupted by the packaging, which I tried to fold away surreptitiously as other guests were looking, but not very successfully.
Upon reflection, there was quite a lot of drama to endure alongside some sensational cooking, including the bill which by any standard was reassuringly expensive. I must return and remember to bring a pair of wellington boots to combat changes in climate and dodge any floods.
Ronel Lehmann, is Founder and Chief Executive of Finito, the employability specialists