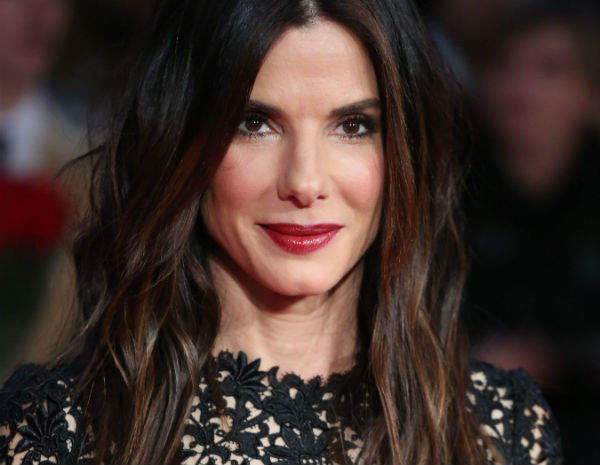 Sandra Bullock net worth – we calculate screen siren Sandra Bullock's net worth to be an estimated £138 million.
Sandra Bullock was born to John Bullock and Helge Mathilde on July 26, 1964 in Arlington, Virginia.
Raised in Nuremberg, Germany for 12 years, she was inspired by her mother to pursue vocal arts and ballet and also sang in the Staatstheater Nürnberg.
Returning to the US, she graduated in drama from East Carolina University in 1986 and then relocated to Manhattan doing odd-jobs to sustain her acting pursuits, which paid off with a role in No Time Flat (an off-Broadway play) and later in Bionic Showdown: The Six Million Dollar Man and the Bionic Woman (1989).
After a lead role in Working Girl (1990), she landed parts in Love Potion No. 9 (1992), Fire on the Amazon and a role flanking 'Sly' Stallone in the sci-fi/action flick Demolition Man (1993).
Speed (1994) raked in $350 million and led to other successes such as While You Were Sleeping (nominated for Golden Globe's Best Actress), The Net (1995) and A Time to Kill (1996).
Bullock's $11 million wages for the sequel, Speed 2: Cruise Control (1997), were used to finance her own movie, Hope Floats (1998).
Other movies include Practical Magic (1998), 28 Days (2000), Two Weeks Notice (2002, $199 million), Infamous (2006) and Premonition (2007). She also lent her voice for Prince of Egypt (1998).
Bullock founded Fortis Films in 1998, which produced Kate and Leopold (2001) and the Spanish sitcom George Lopez that brought home $10 million.
Miss Congeniality (2000) grossed over $212 million worldwide, scoring another Golden Globe nomination for Best Actress. She later received $17.5 million for Miss Congeniality 2: Armed & Fabulous (2005). Her brilliant performance in Crash (2004) helped it win the Oscar for Best Picture.
In 2007, with around $85 million in assets, she stood 14th among the richest woman in the entertainment industry.
Her superhit production The Proposal (2009), raked in $317 million, for which she earned her third Best Actress Golden Globe nomination.
The Blind Side (2009) grossed $309 million and was also the first film to cross $200 million on the laurels of one lead actress. She insisted on a share in the film's earnings. Bullock won the Oscar, Broadcast Film Critics Association Award, Golden Globe and SAG Award.
After her divorce she jumped back with Extremely Loud and Incredibly Close (2011).
Her $56 million fortune made her the highest-paid actress in Guinness World Records' 2012 edition.
The Heat (2013: salary $10,000,000) netted a worldwide $230 million.
Bullock's net worth skyrocketed with the $715 million Gravity (2013), earning her nominations for the Oscar, Golden Globe, Broadcast Film Critics Association Award, BAFTA and the SAG Award. Raking in $70 million, Bullock became the highest paid actress in August 2014.
Forbes estimated her earnings in 2014 to be $51 million.
Besides two restaurants and a house in Austin, Bullock owns a $2.25 million mansion in New Orleans. She owns a black Audi A6, a $90,000 black Mercedes GL550 and a $42,000 Toyota Prius V. She also won a multimillion-dollar suit against her improperly planned Austin lake home builders.
Living with her adopted son Louis Bardo Bullock she will next be heard for the 3-D animation Minions (2015).