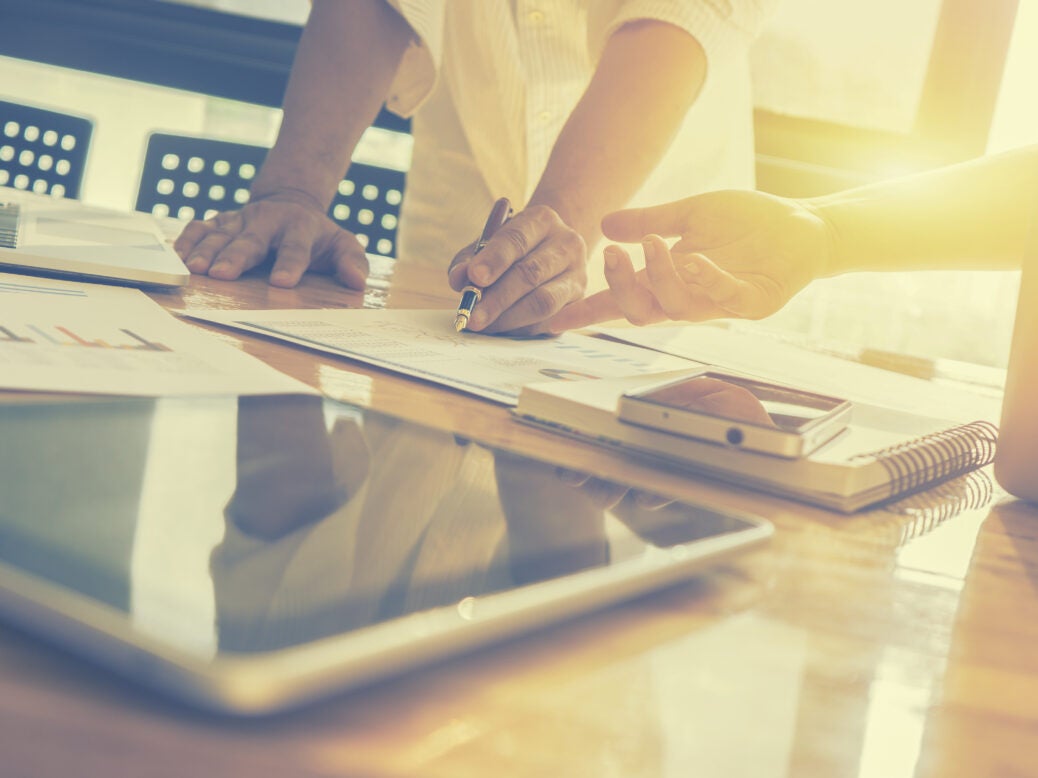 Standard Life Aberdeen's recent rebrand begs a question: what is it with corporate branding departments and the abuse of the English language and/or standard English orthography? It happens again and again, and it never ends well.
You may have heard recently that, not content with being a boring old investment company, Standard Life Aberdeen has decided to give itself a whizzy image makeover which it sees as turning the firm into – and I quote – a 'modern, digitally enabled brand'.
This makeover consists of – wait for it – removing the vowels from its name.
From now on it is going to be called Abrdn Plc. Because, after all, nothing screams 21st-century cool like adopting the vowel-free writing conventions of – *checks notes* – ancient Hebrew.
Wht twring dfc f ddlbrnd crprt bllsht s ths? Or, as the young people like to say: thanks, I hate it.
I mean, seriously: what is it with corporate branding departments and the abuse of the English language and/or standard English orthography? It happens again and again, and it never ends well.
Remember, for instance, when the perfectly sensibly named Andersen Consulting decided that it would sound much snazzier if it called itself Accenture? And, what's more, that its logo needed a 'more-than' chevron hanging over the 't' like some sort of demented diacritical mark?
Or when the sensibly named Price Waterhouse celebrated its merger with the equally sensibly named Coopers & Lybrand to form the grotesquely camelcased PricewaterhouseCoopers? It's noisome enough to the casual observer – but if I were Waterhouse or his descendants I should be very miffed that the camel-case fairy passed over my house that day.
All the orthographic shenanigans that used to make us laugh about pretentious poets and witless heavy metal bands – the latter being notably sent up by that ludicrous umlaut over the 'n' in Spinal Tap – have now been adopted without a shade of irony by the frisbee-bothering 'creatives' in vast money-shuffling corporations.
And for why? So everyone who ever writes to you (or writes about you) will now have to spend 20 seconds on Google double-checking how to spell your ridonkulous new name? I don't know about you, but I like the idea that vast money-shuffling corporations are in general populated by middle-aged chaps who carry furled umbrellas and, a few years back, would have looked approvingly on the bowler hat as an item of business attire.
I imagine their female colleagues rocking shoulderpads and artillery-proof hair. I imagine their letterheads discreetly embossed on creamy paper. And I imagine their names being the sorts of things – like 'Lloyd's of London' or 'Stuffed Shirt and Associates' – that drink good claret and keep the ledgers in order and their mistresses in Mayfair.
These are financial institutions – not fricking nightclubs.
Consider the case in hand. Standard Life Aberdeen. It sounds, does it not, like the sort of place you could trust with your money. 'Standard Life' shrieks normality, dependability, a reliable set of values. Standard means 'normal', but it connotes more than that. You think of keeping up standards, too. Or bearing standards. And Aberdeen: the 'granite toon'. What a metonym to have available to you!
Here is a stony northern fastness in a country where the locals have a reputation for being sensible with their money. Here is an investment company, the name says, founded – like the Church – on a rock. I'm still struggling to imagine the meeting, then, at which this abomination was pitched. 'Standard Life Aberdeen, man. Needs changing. So backward, yeah? It says: 20th century. It says: regional. It says: tradition. We need to shake it up, yeah? So – hear me out, no, camel case is very 2000s… nope, nope, silly accents has been done too. What we're gonna do, right, is we're gonna nuke all the vowels. That's it, yeah? Genius.' 'Er.' 'Trust me. In the future, when we're a pulsing node in the digital space and everything's AI, we won't have vowels. Even AI will just be called "".' 'You sure?' 'Yep.'
And here, alas, we now are.
I raise the issue here, of all places, because I have a hunch that among the discerning and well-heeled readers of Spear's will be a number who have some position of influence over these departments. Perhaps you are a CEO, or an MD, or a COO, or a CTO. Perhaps you're just the boss.
I ask, humbly, that you take the would-be perpetrators of such crimes gently by their brainstorming lapels – or summon a meeting over a matcha latte if that's what it takes – and tell them even if this sort of stuff wins them, as they hope, the Nathan Barley BleedingEdge-Rebrand trophy from an audience of their sniggering peers at some corporate marketing industry awards, it will leave the rest of the world thinking that they, and the company they work for, are complete pillocks. And if this reasonable approach does not get through, pls fl fr t wrng thr scrwny ncks.
Image: Have a nice day Photo/ Shutterstock 
More from Sam Leith:
In defence of deckle edge books, a 'blameless quirk of publishing tradition'
Sam Leith: 'Nothing you hear in middle age will feel to you like it could actually save your life'
'There was not a moment of the day when it was not possible to find The Golden Girls'- An ode to the TV repeat