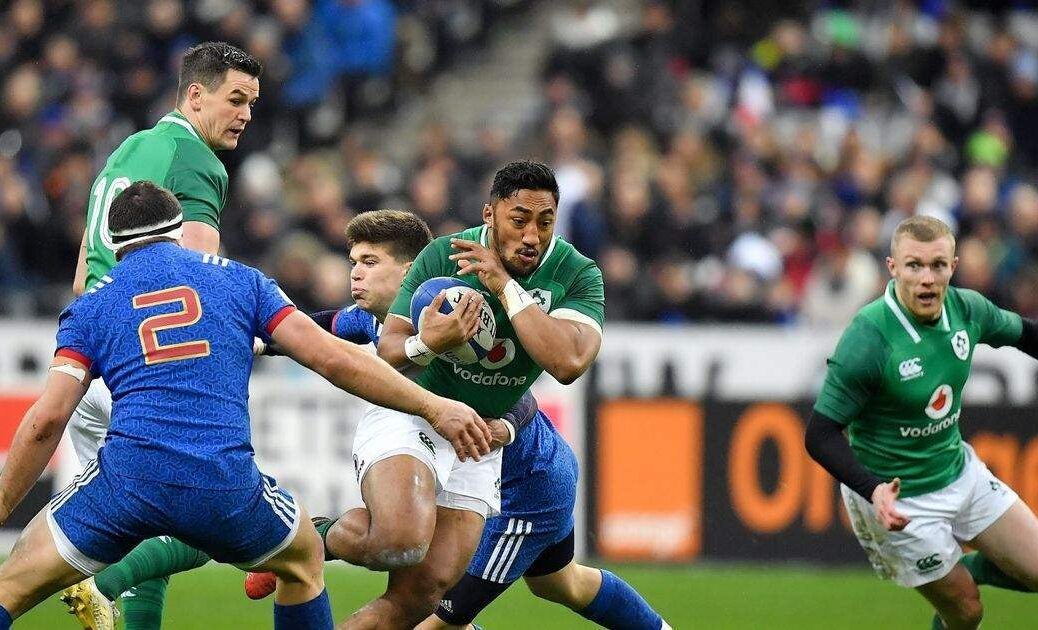 Welsh Rugby Union chief executive Martyn Phillips tells Cormac Rae about how business leaders can boost a national side's performance at the Six Nations 
Although Martyn Phillips believes finance has a role to play in the success of national sides at the Six Nations, he doesn't want to overstate the point and concedes, 'it isn't the only factor'.
Despite this, he tells me that in order to be successful, 'you've got to be funded appropriately to get the right development and training environment in place, to bring in the right sports and medical staff as well as the best possible coaching roster.'
Wales Rugby Union (WRU) has a significant responsibility to community rugby and oversees the development of talent at all levels. As well as investing £36.6 million into the national game across the board in YE16, the investment in the community game went up by 10 per cent to nearly £8.7 million.
Phillips believes the overall rugby landscape between nations is far more co-operative than any business environment, with each of the home nations coming together to support the Six Nations tournament as well as combining resources to optimise the success of the Lions.
Phillips certainly considers his own experience at the Lions to be a positive one: 'When you go to those board meetings, I'm not thinking -how can Wales get more out of this than England, or Ireland or Scotland- I go there as a Lions director saying that we've got a brand here and if we can maximise that we all benefit.'
He alludes to the role of Warren Gatland; the Wales head coach took charge of the successful 2017 British and Irish Lions Tour of New Zealand as being an integral part of the goodwill process. Although Gatland left the Welsh squad to take charge of the tour, Phillips believes it has worked out well for both parties. It certainly did for the Lions team (made up of all four home nations) who had significant success against the renowned world number one side, the All Blacks: despite losing the opening test, they won the next, before drawing the final game, with the series ending as a draw.
A key factor, which is integral to the success of national sides at the Six Nations, is the relationship between the clubs and the country's unions. Phillips explains: 'How tied in with your professional clubs you are is a significant factor and how aligned you are on strategy all contribute to the national team's success.'
Wales's success, relative to its population size, number of available players and funding is remarkable. England's number of World Rugby registered players is 382,154, almost a two thirds more than Wales's at 83,120.
One of the key reasons for Wales's success is because:  'the model which we work with is agreed together with the clubs, so we're all pushing in the same direction, as an entity, to work towards that' says Phillips.
The relationship between the professional clubs (four in Wales, four in Ireland, 12 in England, 2 in Scotland) and the national sides varies from country to country. Phillips explains that while the Irish and Scottish Unions have direct control over the clubs, the Welsh system is more of a partnership of equals. Although World Rugby dictates that clubs must allow national side's access to players, he stresses 'you have to exercise some judgement'.
The delicate mutual relationship between club and country isn't strained because 'although the rule exists, as business leaders we understand how important it is that everybody can benefit.'
Phillips admits that although 'we can't say to a club, you can't have a player again because they're contracted to be with us. You make a judgement call, because if a club is actually bordering on qualifying for or winning a tournament, we're going to apply common sense to the situation. And this works both ways,' he adds.
However, there are stark differences between the amount of finance available to each nation, Phillips accepts that 'when it comes to finance in international rugby, France and England are so far ahead of pretty much everywhere else.'
But far from seeing this as a crippling weakness, Phillips reminds me that although England are a relatively wealthy union, 'they do have a lot of mouths to feed and those resources do get stretched.'
Furthermore, Phillips reveals that the money the WRU makes available to each professional club in Wales is 'probably on a par with what the RFU put into Premiership sides in England.'
Making a comparison to retail, an industry which Phillips has significant experience as a former CEO of B&Q, he explains that big businesses have their own unique challenges to contend with, such as higher costs, greater bureaucracy and difficulty implementing change.
'So if you get a challenger brand that's very clear on what it is, that has a really good focus and gets really high calibre people on board, then I think you can close gaps quite quickly in those instances,' he contends.
'When I was working at B&Q, Screwfix was a lot, lot smaller than B&Q but it was incredibly clear on what it was trying to be. And it executed that very well and was growing very, very quickly and has done so now for quite a period of time.'
Although the retail industry isn't quite analogous with international rugby, there are some clear comparisons. Phillips believes 'that if you recognise the conditions in which you're operating and get clear on what your model is and execute that to the best of your ability. Provided you've got sufficient funds to do that, then I think you can perform.'
Phillips acknowledges that this is 'the bit we try and do, which is to work out what our advantage is.' He believes this advantage is the 'relatively proximal nature of our four professional clubs.'
'And because our full set up is within 70 miles of each other, we can get time together easily and cost effectively. We can pool our resources effectively.'
I point out that smaller businesses can be swallowed up by larger entities or lost to the foul winds of uneven market forces. Phillips smiles wryly and says: 'If it was as simple as the business with the most money and the most resources were the only ones who succeeded, then there would be no start-ups, and no small businesses which develop into bigger businesses.'
Related
How football can save post-Brexit Britain