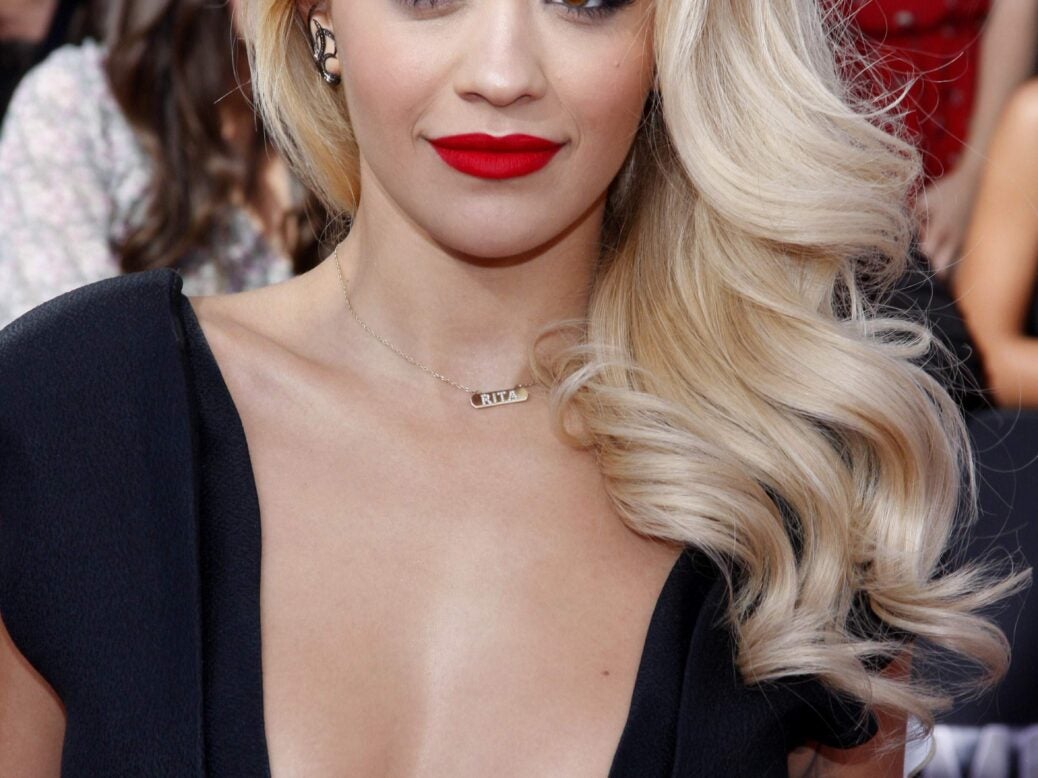 British singer, actress and fashion designer, Rita Ora has an estimated net worth of £12 million.
Born on November 26, 1990, Rita Sahatçiu, better known by her stage name, Rita Ora, relocated to London, England in 1991, with her family when she was a year old. She grew up near Portobello Road in West London, and attended St Cuthbert with St Matthias Primary School in Earls Court, following which she graduated from a performing arts school, Sylvia Young Theatre School. She began singing at an early age.
How did she make her millions?

Ora began performing at open mic sessions around London and, occasionally, in her father's pub. In 2007, Ora had her first music release when she appeared on Craig David's track titled "Awkward", and then again in 2008 on "Where's Your Love", featuring Tinchy Stryder. On both tracks she was not officially credited. She featured on two songs of James Morrison's album, Songs for You, Truths for Me, as backing vocalist.
In 2008, she auditioned for Eurovision: Your Country Needs You on BBC One to be the British contestant for the Eurovision Song Contest 2009 and qualified, but later withdrew from the competition after a few episodes as she "did not feel ready" and thought "that challenge wasn't for her." Her manager, Sarah Stennett who also worked with Ellie Goulding and Jessie J. Later told HitQuarters that Ora had entered the competition because at the time she felt it was her only chance at finding success. Stennett reassured her that performing in Eurovision would hinder rather than help her chances to make it as a solo artist. Shortly after, Stennett got in touch with the American label, Roc Nation, and told them about Ora. She signed a recording deal and a publishing deal with Roc Nation in December 2008, and was one of their first signees. She made cameo appearances in Jay Z's video for "Young Forever" in 2009 and Drake's video, "Over" in 2010. After being signed, Ora recorded an album and wanted to release it, but her label advised against it and she started to work on other material for her debut album.
Throughout 2011, Ora released covers and videos about working on her debut album on YouTube. Ora featured on the single "Hot Right Now" that was released on 12 February 2012, debuting at number one on the UK Singles Chart. During February 2012, Ora was also the opening act at the UK concerts from Drake's Club Paradise Tour.
On 6 May 2012The first UK single was released from her debut album, "R.I.P." featuring Tinie Tempah. Produced by Chase & Status, the song debuted at the top of the UK Singles Chart, becoming her first solo UK number one. On 12 August 2012, "How We Do Party" was released and reached number one in the UK and Ireland. It was Ora's second UK number one as a solo artist, and third overall in 2012.
She announced that her debut album would be titled Ora. The album was released on 27 August 2012 in Europe and Oceania, and debuted at the top of the UK Albums Chart. Ora was nominated for Best New Artist, Push Artist and Best UK/Ireland Act at the 2012 MTV Europe Music Awards. In September 2012, it was announced that Ora will be the opening act on the UK concerts from Usher's Euphoria Tour set to start in January 2013. From 23 October through to 30 October 2012, Ora embarked on her first headlining tour, Ora Tour.
"Shine Ya Light", released on 4 November 2012, became Ora's fourth consecutive top ten single in the UK, peaking at number ten. Ora embarked on her first UK tour, "Radioactive Tour", in January 2013, to support her debut album. She was nominated for three awards at the 2013 Brit Awards, including the Brit Award for British Breakthrough Act.
In January 2013, Ora revealed that her second album would be clearer and have more direction than the first one. On 24 May 2013, Ora was the headline act on 1Xtra Arena/In New Music We Trust stage at Radio 1's Big Weekend. On 18 May 2014, the song "I Will Never Let You Down" debuted at number one on the UK Singles Chart, making it Ora's fourth overall single to reach the apex of the chart, and third as a solo artist.
Ora featured on Iggy Azalea's single titled "Black Widow", from her album . And became Ora's first top ten song on the Billboard Hot 100 chart, peaking at number three. On 14 December 2014, Ora performed at the 2014 telecast of Christmas in Washington, filmed at the National Building Museum. On 22 February 2015, at the 87th Academy Awards, she performed the Academy Award-nominated song "Grateful", which appears in the film Beyond the Lights. On 28 June 2015, Ora released the song "Poison", which debuted at number three on the UK Singles Chart, becoming her sixth top five single in the country.
In June 2016, it was reported that she signed a new record deal with Atlantic Records. On 3 September 2016, she performed in a concert at the Basilica of St. Paul Outside the Walls, in Rome, at the vigil for Mother Teresa's canonisation, alongside other Albanian artists, accompanied by the Kosovo Philharmonic Orchestra.
On 26 May 2017, Ora released her first solo single in almost two years, "Your Song".