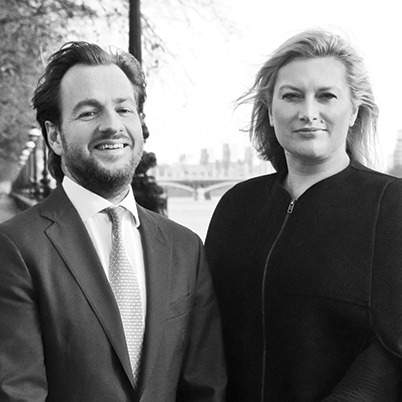 'The telephone has been going mad,' says Richard Rogerson when he speaks to Spear's over a breakfast of boiled eggs and toast in his private members' club on Mount Street.
The former Macfarlanes partner says there has been a 'Boris spike' – there's plenty of willing buyers. But the London property market isn't quite firing on all cylinders just yet. 'The lack of stock is still a problem,' explains Rogerson, Spear's Property Adviser of the year in 2018.
And with the balance between supply and demand out of kilter, it's likely that 'some buyers will do silly things'. One example is a property that Rogerson and his wife Sophie, who founded RFR Property together a decade ago, valued at £5.8 million. A price of £6.1 million was agreed with a buyer.
However, following the general election result, the vendor upped the asking price to £6.8 million. Eventually the deal was done for £6.6 million. Bombastic estimates of 10 per cent annual growth in the prime central London market, he says, aren't necessarily 'helpful'. He welcomes a report from Savills that predicts the PCL market will grow by 20.5 per cent over five years.
However, he warns that such headline figures gloss over the complexities of the market. He and Sophie pride themselves on maintaining the professional standards and diligence that one would expect of the very best professional services firms.