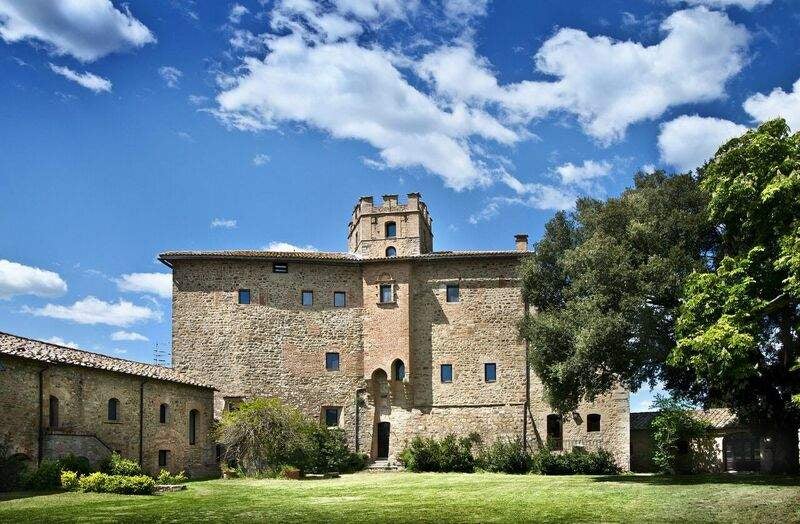 Melinda Hughes visits two iconic hotels in a high-end return to the Tuscany of her art student youth
Il Pellicano's water-front
I had spent much of my youth wandering around Tuscan churches, following the Piero della Francesca trail and seeking out the lesser known Mannerism frescoes in Florentine churches. Now that my ardent history of art studies are a far behind me, I'm experiencing a different kind of Tuscany. Gone is the rucksack and a cheap pensione for the night. Now it's glamour and luxury all the way.
The Frog Prince had decided to whisk me away for a long weekend so off to Il Pellicano we jetted via Pisa. Il Pellicano is an iconic hotel. If you've ever stayed at Hotel Splendidio, I would describe it as its sexy little sister; chic, sophisticated, unpretentious and indisputably glamorous. I felt like a 1950's Italian movie star as we pulled up outside its unimposing entrance.  Indeed its history is what the hotel subtly tries to portray in its branding, a style embedded everywhere – right down to the very pinchable ashtrays.
Il Pellicano was first built as a romantic getaway for the English playboy Michael Graham and his wife Patricia who then developed it into a hotel. Nestled on the south east side of Porto Ercole, a peninsula off the southern Tuscan coast, it is remote, discreet and gated. The clientele are a mixture of Jet Set, Americans and Italian couples in the know.
If you really want to arrive in style you could fly your private jet into the military airbase at Grosetto just an hour away or you could of course, arrive by boat.
The weekend we stayed, the hotel was at full capacity (it has approximately 50 rooms), but we only saw a handful of people. Long days are to be spent by the pool or down by the blissfully quiet sea.
Evenings are spent lounging on sofas, playing backgammon under a veranda, or sipping cocktails whilst a jazz trio plays. Look out to sea and you'll see the same view Jaqueline Kennedy, Charlie Chaplin and Sophia Loren saw as they partied into the small hours.
Il Pellicano feels more like a home, it has a cool breezy feel, elegantly decorated by designer Marie-Louise Sciò and the service is impeccable. You don't want or wait for anything.
There are two restaurants; the more formal Il Pellicano offers Michelin starred food but I much preferred the more relaxed Pelligrill offering plenty of fresh fish and wonderful pasta; my weakness. One night we had booked dinner in nearby Porto Ercole but cancelled once we saw how down at heel it was in comparison to out beautiful hotel. Reluctant to leave, I was only consoled by the fact we had another destination further inland.
The following two nights were spent at the newly refurbished Castel Porrona about fifteen kilometers north east of Grosetto. I have some old friends in the area and finding a nice place to stay had always been a problem as this part of Tuscany is badly served by five star hotels.
Historically the area was marshland so the nobility tended to live closer to Siena or Florence in the North meaning properties like this are rare. Castel Porrona and its surrounding hamlet has slowly and lovingly developed into a residence fit for a King. There's even a new swimming pool, spa and gym, which needs some softening but it's early days yet.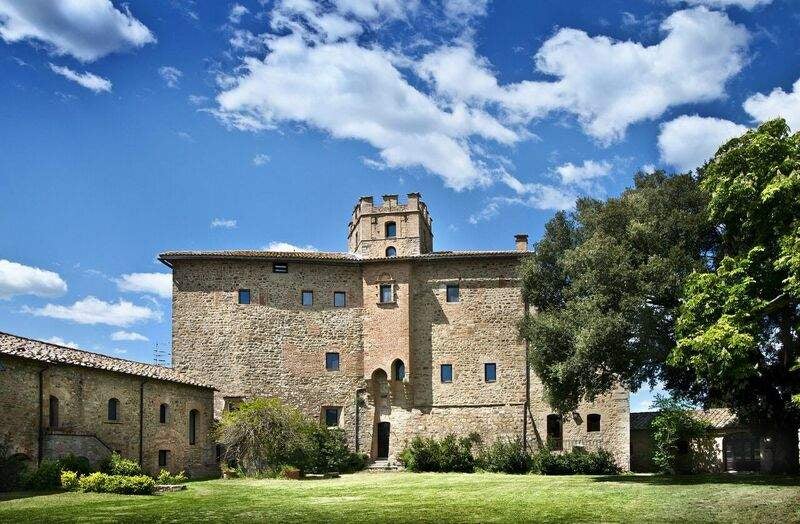 Castel Porrona
You can hire the entire castle for £80,000 and have the run of the place. Bookings for spectacularly themed weddings are already coming in and I can see why. It's a unique self-contained retreat.
We stayed in one of the 25 suites adjoining the courtyard. Each room has been individually upholstered and styled by Ettore Capizzi. The rooms also boast an eclectic collection of sculptures by Luigi Mazzella and Daniele Valabrega as well as paintings by Raffaele Laconoa. The look and feel for this sumptuous residence is spot on. I really did feel like a princess during my two night stay. The only eyesore being a plastic bath in the bedroom (which I found very Las Vegas and out of keeping.) Well it can't all be perfect!
Porrona is a perfect location if you are wine tasting in the Val d'Orcia or visiting the pretty hilltop towns such as Montalcino, Montepulciano or San Quirrico d'Orcia (my favourite as it's less touristy and all the more charming for it).
The Castel's restaurant Il Chiostro also serves as a good gastronomic bolthole in the evening because you won't find any fine dining nearby.
I'm looking forward to re-visiting Castel Porrona as they continue to put the finishing touches to my dream castle in the Tuscan Hills. The perfect destination for a Princess and her Frog Prince.