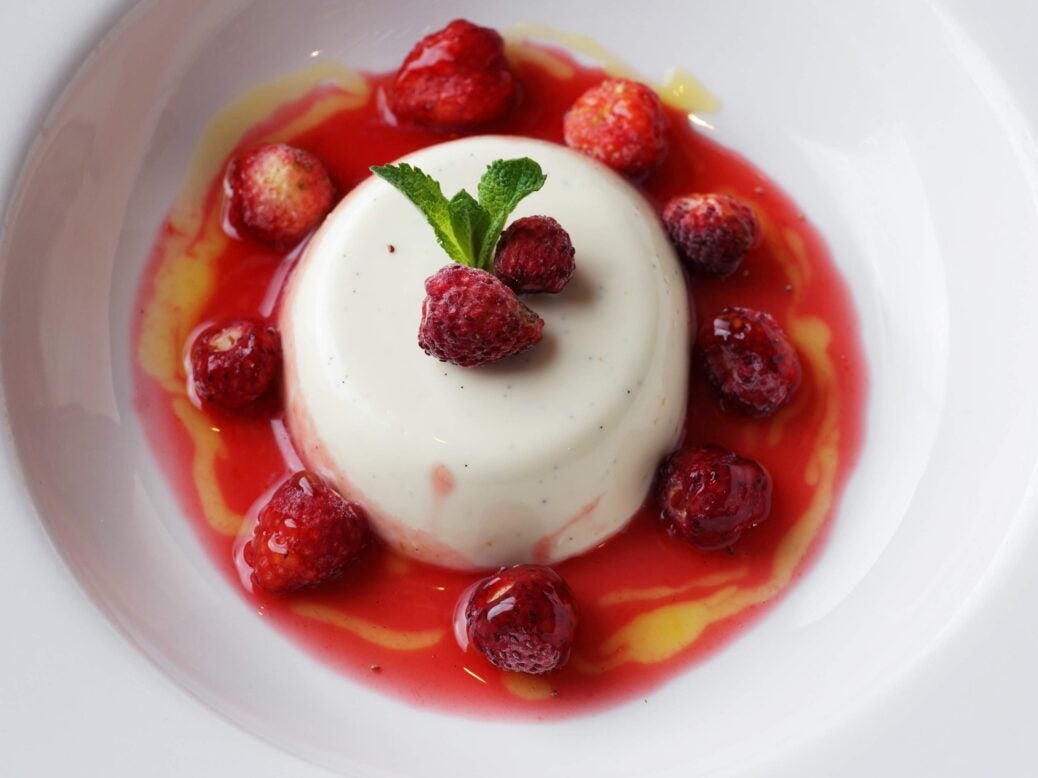 Christopher Jackson samples excellent food in a political setting at Novikov
The obvious joke about this restaurant is that it sounds like a Salisbury assassination method. That turns out to be too close to home. The owner, Arkady Novikov, who styles himself as Russia's 'first restaurant entrepreneur', turns out to be a great friend of Vladimir Putin.
Given the scale of this latest mega-restaurant – the group has around 80 'conceptual projects' – the location of this incarnation of the brand, in prime Mayfair real estate just off Berkeley Square, will likely make any restaurant-goer concerned about the current direction of UK-Russian relations a trifle queasy.
This suspicion is realised – initially, at least – on the inside. As you go in, there's a sense of the hardness of power. For a start, there's the absurd enormity of it all: to your left as you go in, is a restaurant serving Asian cuisine of the dreaded fusion kind. But we had a table in the Italian space. This took the form of a vast windowless basement: it was one of those places where there is a sort of indistinct hoisted canteen hum as the backdrop to one's eating.
I arrived with a bag of Waterstone's books, and another heavy bag, after a day of schlepping around Mayfair. The staff zoomed towards my table in a flock of approximately seven, and provided a sort of stool for me to place my bags on. This was appreciated but I'm not sure it made my table any more sightly.
We began with champagne, then had an Aperol spritz. These needed refreshments segued into food which we had to admit, shouting across the privileged din of the place, was excellent.
I began with the seafood salad with scallops, Sicilian prawns, squid, octopus, fresh chilli and sweet paprika. It was delicious – the sharp seasoning giving the goodness of the sea the flavour of the land. My companion meanwhile was wholly won over by the Scottish salmon tartar with yogurt dressing, pomegranate and quail eggs. Pronouncing it a success, she added that she hoped Liverpool would win the Champion's League.
In talking about this, she was fitting right in. Looking around, we saw confirmed for us what we had heard before: this is a haunt of premier league footballers, the wealthy businessmen who bankroll them and don't mind eating good food in a somewhat crass setting, and those women of cartoonish and dolled-up beauty with whom both categories of men tend to associate.
I began to reflect that I either needed to buy a new suit, or to come to different restaurants. I held firm for the sake of the main. At decision time, still influenced by a David Attenborough about the planet's future I had seen the night before, I decided against the Reginette pasta lamb ragu, chili and courgettes, and opted inside for the warm native lobster salad Catalan style with cherry tomatoes and celery.
It's always a relief to find the highly physical task of removing lobster-flesh from its casing has been taken away from you and done well by someone else: this dish was genuine delight – a predominantly simple affair, all rustic straightforwardness, and lively freshness. Closing my eyes, I could imagine myself in Cinque Terre. Somewhere in that corporate setting, there is a chef doing well to think straight amid all the noise.
My companion meanwhile, having paused mid-selection to verify the football scores, opted for the linguine with native lobster and datterino tomatoes. This came within the shell of the lobster – a gorgeous mess of pasta and flesh.
 The place won us over finally with its excellent cheese plate which came neighboured by a decadent honey-pot. We rolled out at one in the morning, topped up with oligarchical amounts of champagne. Outside, the nightingales were singing in Berkeley Square – in Russian.
Christopher Jackson is deputy editor of Spear's