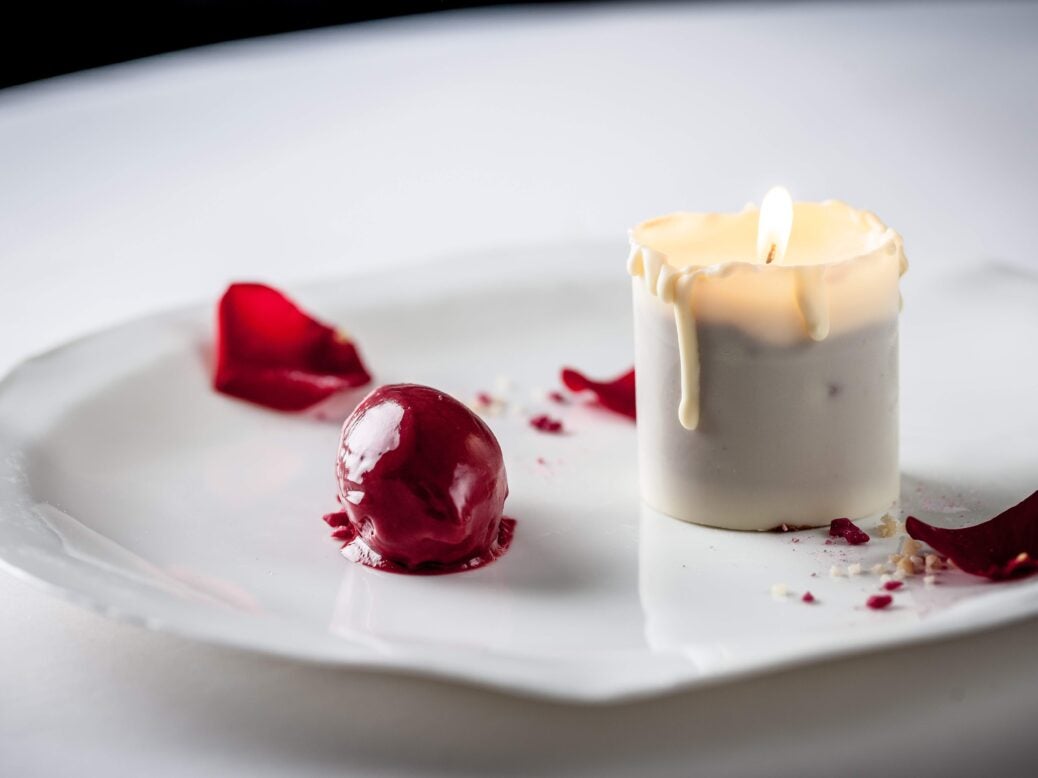 Will Dunn goes on a nostalgic journey to the chef's new restaurant in Devon, with quite possibly more than one Michelin star in the making
The last thing I ate from Michael Caines' kitchen was a handful of petits fours that I stole from a tray that I was supposed to be washing up. I ate them later in the car park. I was seventeen then, and I worked on and off as cleaner, car-washer, and kitchen porter – hastily reinvented as a plongeur after I finished reading Down and Out in Paris and London – at Gidleigh Park, a big, old hotel in a remote part of Dartmoor where Caines won the kitchen two Michelin stars.
It was an exciting place to work for a youngster in the late '90s. Noel Edmonds, then the most important man in unwatchable TV, arrived one day by helicopter. I went in to clean the suite where a famous film director and restaurant critic was staying and found that he had ordered a large piece of chocolate sponge cake to his room and then smeared it, for some private reason, into a glass coffee table. I had stolen a piece of the same cake earlier the same day and could not understand how anyone could have wasted any of it.
As a cleaner I was overseen by a formidable woman who enjoyed a well-buttered ham sandwich and a Benson & Hedges at the same time, chewing the smoke. Most mornings she got me to put the bedsheets through the mangle, a machine with metal rollers that were six feet wide and hot enough to burn on contact. The only safety precaution was a short lecture on how easy it would be to lose a hand to the mangle. There was something very satisfying about feeding a damp sheet into the giant machine, hearing it hiss and crackle, and pulling the bedlinen, as hot and stiff as toast, from the steam on the far side.
But the kitchen was the best place to work. Caines had a quiet, friendly authority. I never heard him shout, but the army of white jackets did exactly as it was told. It was exciting to be in the kitchen of one of the best restaurants in the world, even as a pot-washer. To see how they cooked, and what they cooked – and, on the rare occasions that a plate came back untouched, to pinch some of it for myself.
In the two decades since, Caines has moved down from the wilds of Dartmoor and along the Exe to the village of Lympstone, where he has turned the old manor into a country house hotel. The gardens overlook a broad expanse of the estuary and are dotted with sculptures of the birds that live in it.
Restaurant bookings assume that you're in for the afternoon or the evening, with a half-hour for an aperitif and an amuse-bouche added in front of your meal. The 'Lympstone in Bloom' signature cocktail of Champagne, grapefruit gin and elderflower is a very smart drink that is almost the same muted Farrow and Ball shade as the walls. A small viola (the flower, not the stringed instrument) floats in the bubbles, adding to the noseful of petals.
The kitchen, open for less than a year, is already on its first Michelin star. I would be surprised if it doesn't pick up a second. The food is hugely impressive, combining Caines' decades of expert attention to detail with superb ingredients from nearby moorlands, farms and rivers. Caines has opened restaurants around the country but he clearly enjoys having  Devon's larder to hand. This close to the Brixham fish market, you can't go wrong with a fat chunk of turbot, especially when it's lavished with chanterelles, truffle butter and Oscietra, but for me the standout dish was the duck's liver, fried, scattered with caramelised walnuts and served on chicory that had been cooked in orange juice. Few dishes I've eaten have hit such a clever and playful balance of flavours – buttery and light, sweet and bitter, fragrant and earthy, all at the same time.
The wine pairings were clever, too. The Exmoor venison was paired with a comfortingly luxurious amarone, but the more adventurous duck's liver with a German spätburgunder – pinot noir, once it's jumped the fence – that was complex and complementary against the bitter, sweet and rich flavours of the dish. In fact the wine list is surprisingly reasonable, given the abject luxury of the menu. Excepting a short list of four-figure First Growths, the majority of the list is interesting and relatively affordable – a smart move for a country house hotel, where someone might be in for a long weekend and have time to wander up and down the menu a bit.
As we ambled out onto the grand sweep of Lympstone Manor's drive night to catch a breath of December air before our taxi arrived, I pulled from my pocket the small square of pink grapefruit jelly that had arrived with my coffee, and snaffled it. You can't go back to being seventeen. But you can go to Lympstone Manor, which is some consolation.
Will Dunn is Special Projects Editor at the New Statesman