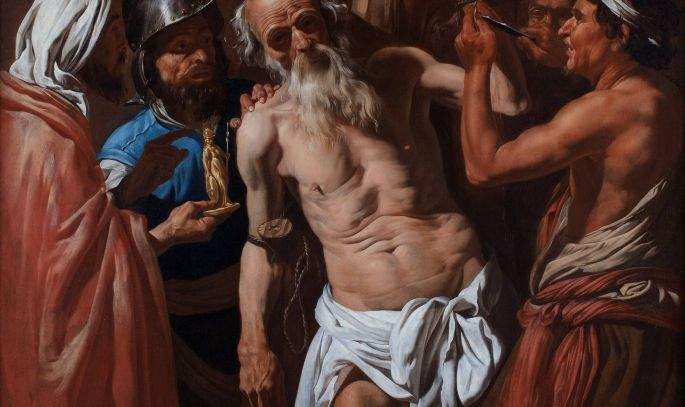 The 2017 London Art Week brings 7,000 years' worth of creative output to the capital, writes Rachel Parker
Henri Matisse wrote that he dreamed of  'an art which could be for every metal worker, for the businessman as well as the man of letters'. More than a century on, this appears also to be the prime objective of London Art Week, which has now begun, although the prices of artworks on offer are more in line with HNW pockets.
More than 40 galleries and spaces are taking part in this year's art week – mostly centred on Mayfair and St James's – with organisers claiming that art spanning seven millennia is on show – and available to buy. Prices start at around £1,000, with some pieces expected to sell for £5 million. The exhibitions include pieces by some of the most renowned names in the history of art: Delacroix, Thomas Lawrence, Constable and Rubens to name but a few.
Lowell Libson, chairman of the London Art Week board, says the key word of this year's art week is 'accessibility' – as epitomised by this year's partnership between LAW and art writer Susan Moore's Slow Art Workshop (SAW), a collaboration which he says 'shares our members' desire to encourage plain old-fashioned looking' and is 'perhaps our most important partnership this year'.
SAW is running ten different free events during the week, giving people the opportunity to look and even handle some of the art on show, with expert input from curators. And in a world where contemporary art seems to dominate over all else and a person (according to Moore) spends a mere 17 seconds looking at any work of art in a packed gallery, the SAW hopes to change perspectives. As a result Moore says the ambition of the SAW programme is 'illuminating works of art of all periods, materials and cultures, for everyone'.
One of the SAW workshops sees Red and Roland Finer, who run a family business that specialises in fine antique arms and armour, open the doors of their gallery in Duke Street to discuss their rare and exquisite collection of medieval pendants and badges, dating from 1300 to 1500. This is run in conjunction with the exhibition that Finer is running during the art week.
In addition, the Slow Art Workshop is hoping a session on Turner's Ehrenbreitstein later in the week. Julian Gascoigne, director and head of early British paintings at Sotheby's, will present this masterpiece, discussing its history and important legacy.
Aside from SAW, the art week highlights include a private view of the Bonhams Old Master Painting sale on 3 July, accompanied by one of their specialists. Guests will gain exclusive access to a number of special pieces. This will then be followed by a four course dinner in the auctioneer's Michelin-starred restaurant. (Tickets costing £120 per person are available from the art week website.)
While the ambition of reaching out to a broader audience is undoubtedly worthwhile, as ever LAW's focus is also commercial. 'We hope to make sales but we also like to build relationships,' says Libson. 'That is life enhancing.'
London Art Week 2017 will run from 30 June to 7 July at more than 40 venues in Central London. Go to www.londonartweek.co.uk to find out more
Related
Asian buyers flex muscles in London art sales