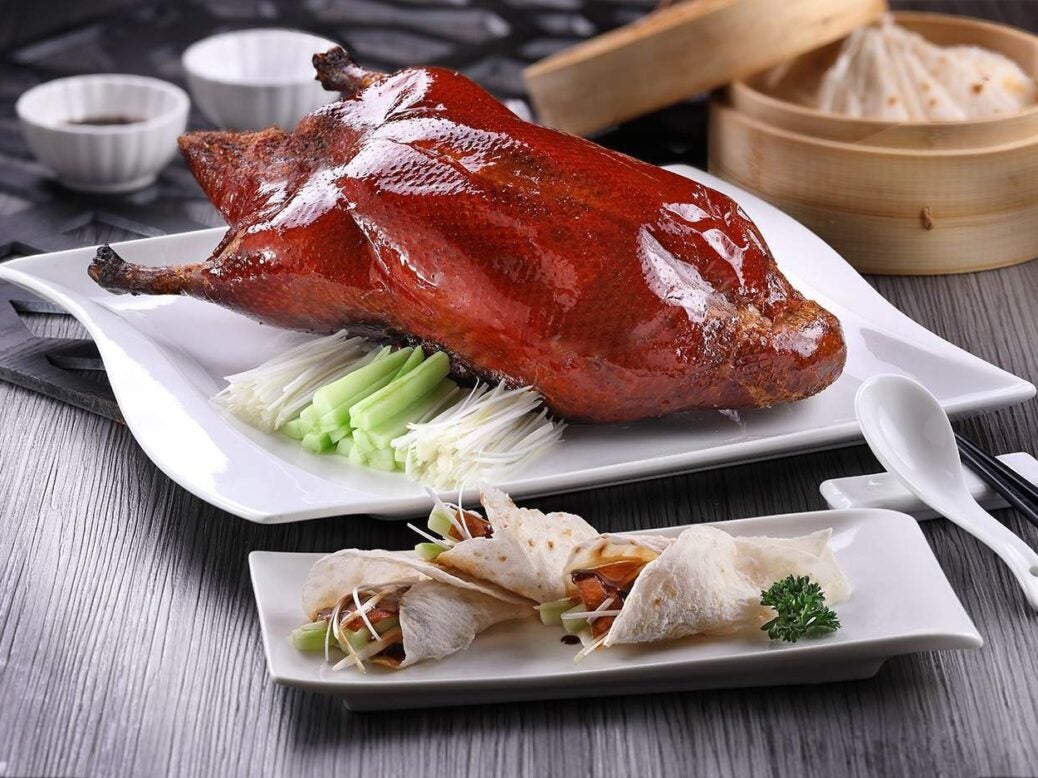 This restaurant's array of authentic delicacies will delight even the most discerning eater, writes Wendy Coumantaros
Imperial Treasure, the newly opened luxurious Chinese dining experience in Waterloo Place, must already be viewed as one of the top three restaurants in London for authentic fine Chinese cuisine. This is no mean feat. A great deal of their success must be due to the lineage of the restaurant group, which is Michelin-starred in their home country of China, as well as Hong Kong and Singapore. Years of serving so many outstanding dishes to a large discerning audience have honed their culinary and management skills to deliver a superior treat.
Imperial Treasure ticks all the boxes with an outstanding chef, 11 pages of mouth-watering dishes, courteous, smiling and efficient waiters alongside an excellent central location. The pricing, however, reflects these high culinary standards.
The restaurant design and layout is serene with its fashionable muted faded yellows offset by dark wooden panels. Chairs and table settings befit a subtle first class restaurant. The array of booths with their smart mixed colours adds uplift to the rooms. It is frequented by a strong Asian clientele, I am told, which is always a comforting sign.
The presentation of 11 pages of Chinese dishes in the menu sets the stage for a cornucopia of sensory delights and colours. The Signature Set Menu highlights the Imperial Treasure's stars – Crispy Lobster roll, Golden Okra, Foie Gras and Beancurd followed by Soft Shell Crab with Soya Crumble, then Stir Fried Prawns with chilli sauce and Crispy Corn Fed Chicken with Almond Flakes. After a pause for a cold Sake, Sauteed Beef Tenderloin with Crispy Garlic and then Poached Chines Cabbage in Chicken Broth and still more exquisite dishes to come. No meal could be complete without the Braised Noodle with Mushroom and Truffle Oil. There are five desserts to choose from, with Golden Sesame Ball and Custard the highlight.
To wander the menu pages reveals so many favourites that reflect the uniqueness of Chinese cuisine, to name a few: Stewed Chicken Feet, Peking Duck and also Cantonese Roasted Duck, Sweetcorn soup with Blue Swimmer Crab, Braised Whole Hokkaido Sea Cucumber Stuffed with Iberio Pork. There are so many splendid choices from this broad and outstanding array of selections.
The combination of such a variety of  traditional dishes combined with new masterly creations from their chef, served by their impeccable staff, puts Imperial Treasure on the 'must try' restaurant list.
Wendy Coumantaros is co-founder of Spear's