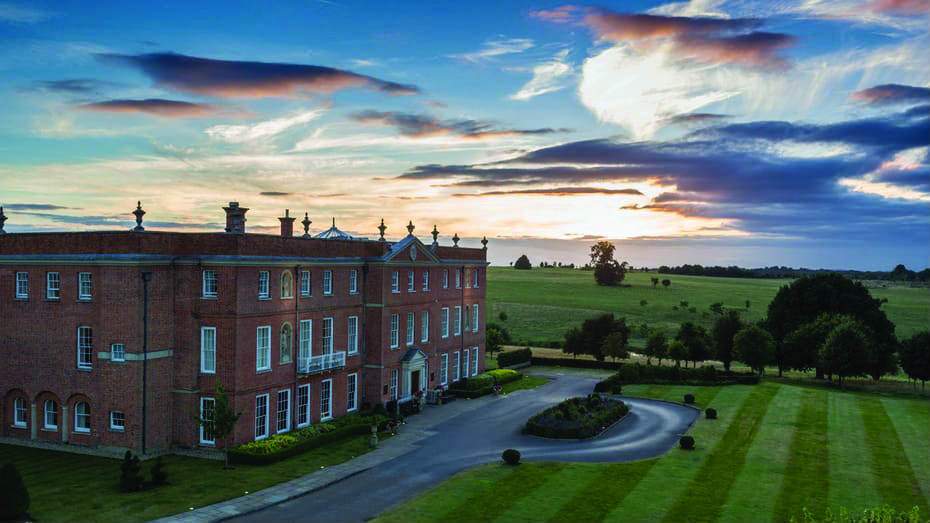 The Four Seasons in Hampshire offers historic charm: a world away from London – but near to the capital too, writes Christopher Jackson
Between Odhiham and Whitehall the Basingstoke Canal flows around the base of a slope. There, on a gigantic undulation, a solid and attractive masonry presides. It looks like a place to find a wife, if ever one happened to be transported as a bachelor to the 18th century. Four Seasons took over this Georgian mansion house in 2001, after it was damaged by fire in 1981. Its deeper history is royal.
Henry VII regularly stayed on the grounds and it was here that his son encountered Catherine of Aragon for the first time. Out of these solid rooms, the gigantic accident of the Reformation can be said to emanate. My wife and I weren't here to trigger an epoch of world-historical change. We were here to do as close to nothing as possible, and took immediately to the place's spreading grandeur, its Eric Ravilious pictures in the foyer, and its soothing hospitality.
At the spa, my wife had a massage of rosehip oils, while I paddled unconvincing lengths in the pool. The outdoors vitality pool – warm even on a November morning – is accessible from the main lanes: you swim, like a creature at an aquarium, through a water-tunnel into the Jacuzzi. This is also a place to dine excellently: I know few better restaurants than the Wild Carrot, with its cocktails, and hearty partridge and foie gras pie. This is a place where all is rigorous good taste, and historic charm: a world away from London – but near to London too.
Christopher Jackson is the deputy editor of Spear's 
This article originally appeared in issue 66 of Spear's magazine. Click here to buy.