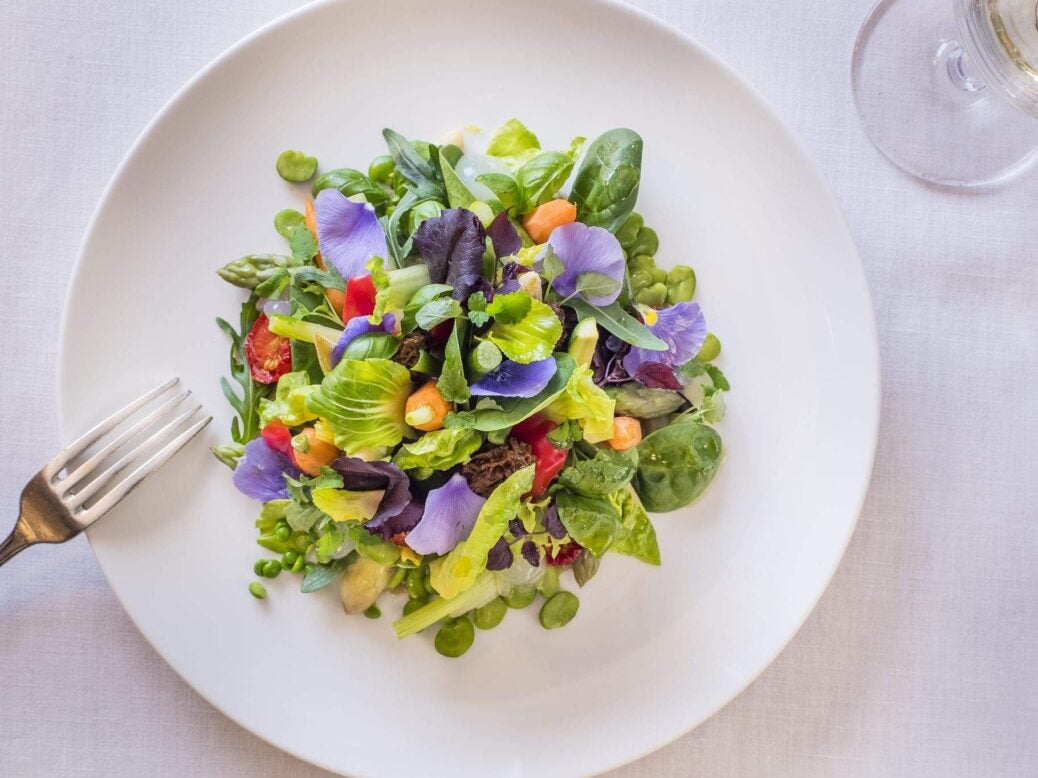 Christopher Jackson heads to Beck at Brown's and finds excellent service in Olga Polizzi's new setting
Brown's is nothing if not steeped in history: it can sometimes seem as though there are more famous ghosts among the clientele than there are living people: from Oscar Wilde, who was not only a guest but gave the place the compliment of not being arrested here, to Alexander Graham Bell who made the first telephone call in Europe from the hotel, its reputation is established. There is also talk, possibly spurious, that Agatha Christie was inspired by Brown's to write At Bertram's Hotel.
But now, under the Rocco Forte umbrella, all is revamp and refurbishment, rebirth and renaissance. This is partly at the hands of Olga Polizzi, mother of TV's Alex, who has given the restaurant an impressive makeover: floral wallpaper sprouting out of wood panelling reminiscent of the Middle Temple, and the occasional classical bust.
Meanwhile, the menu itself, the work of Michelin-starred chef Heinz Beck – whose name sounds like a mix of a baked beans magnate and a lo-fi rock star – has also submitted to change. It is now 'a relaxed dining restaurant, offering a light menu of Italian classics in the heart of Mayfair'. It has to be said that it doesn't always feel that relaxing – one is sometimes a little too conscious that one is dining at an institution.
We plumped initially for twelve oysters, resting eternally in ice, with green apple jelly and celery: the oysters were neither as cold nor as fleshy and decadent as I was expecting, but still it was pleasant to scoop jelly on them, and lever them into the mouth.
For starters, my wife plumped for the dressed crab which came with a kind of webby lid of grilled cabbage, carrot and lemon dressing. I, powerless as always before the possibility of scallops, opted for those: they came cross-sworded with white asparagus and were beautifully cooked – especially when set against the scallops I had attempted to make at home in March, which had been a notable failure.
It was beginning to seem a culinary idyll: enjoyable as it was, it needed a villain for narrative purposes and this was duly supplied in the shape of a man of quite infernal boringness and volume who seated himself about a metre from us in order to torment our mains.
Boringness is unforgivable in any nationality but in an American it has connotations of imperialism. He droned on in angry certainty upon many topics, seeming to strike terror in the poor people sat opposite him.
Sensing that the tide had turned unfairly, we made an effort to draw ourselves back to our mains: I opted for the fillet of marinated beef with chicory and horseradish mayonnaise; my wife for the grilled Norfolk chicken breast with baby gem and cardoncelli mushroom. Both were superb, but tasted ever so slightly of our new neighbour's conversation.
The puddings also were delicious – a Beck's affogato tiramisu, and the fabulous decadence of a Hazelnut planet – but by now we were beginning to feel like protagonists in an Agatha Christie, the murderer specifically. The American was merciless, announcing at one point in a voice of thunder his concurrence with Trump's tax plans. Trump probably heard him from Washington D.C.
But we let it go. It was in the spirit of this place where the service was excellent, and where the food so good: it is a high compliment to pay to a meal that it made us forgiving. We told ourselves that on other evenings, the American is less voluble; we reminded ourselves that it is possible to be a world-leading bore, and have secret kindnesses to one's name.
But that generosity wasn't ours entirely: it belonged to the place – to the food, and the famous ghosts and to the wine. But on the way home, we were rude about the American.
Christopher Jackson is deputy editor of Spear's