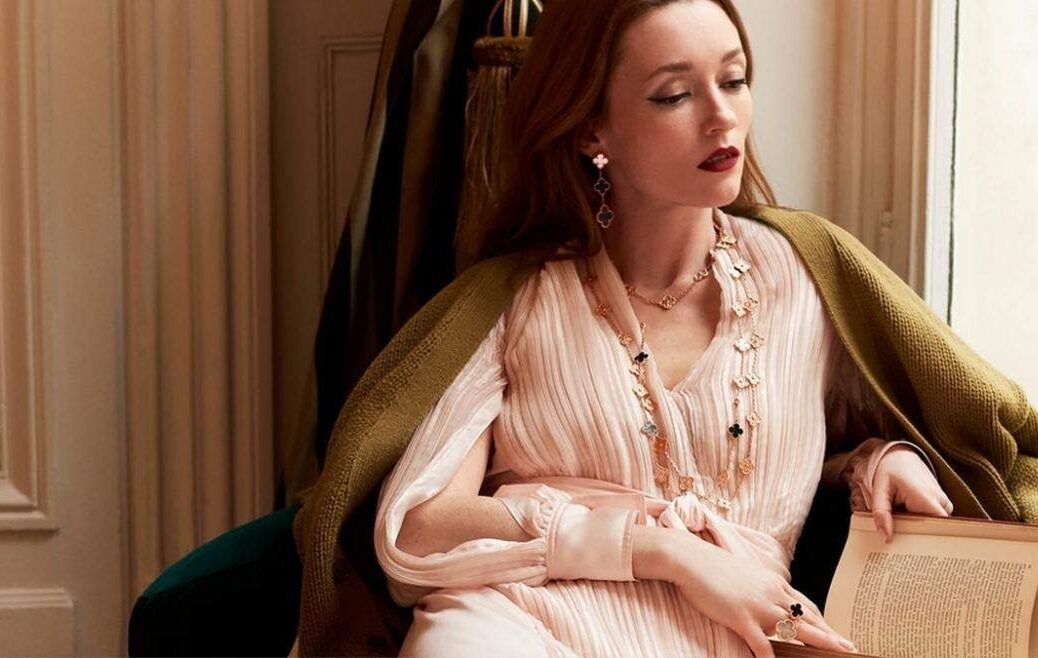 Sometimes archives can unearth a fascinating story that had been all but forgotten – such as that of Van Cleef & Arpels' Alhambra writes Nick Foulkes
There are moments in my life when I experience a little something of the thrill of Howard Carter as he peered for the first time inside the tomb of Tutankhamun and 'strange animals, statues and gold – everywhere the glint of gold' emerged from the gloom of millennia to be seen once more by living eyes. You will not find me donning my pith helmet to go poking around the Valley of the Kings any time soon, but in my daily round as a student of material culture I see my fair share of the 'glint of gold'.
Anyone who knows me will know I have a persistent Apis mellifera in my Lock & Co bonnet about the division between the fine and the applied arts. These days art and commerce are arguably closer than at any time in recent history. Simultaneously, the hand of the artist is increasingly hard to descry in works of art. Meanwhile, as demand for fine jewellery rises, hundreds of hours of hard work are poured into the beautification of the finer creations of the artisan's atelier.
I was recently asked by Nicolas Bos, CEO of Van Cleef & Arpels, to write a short history of the Alhambra, the quatrefoil sautoir that is a contender for the title of best-known piece of signed jewellery in human creation. My first reaction was disbelief that the story behind this piece had never been written. At its best, a piece of jewellery and its wearer establish a bond not dissimilar to that which springs up between an artwork and its owner. This was as if nobody had ever bothered to enquire into the circumstances of the creation of Andy Warhol's Coke bottle or soup tin.
Fortunately, before arriving at Van Cleef & Arpels Nicolas worked at the Fondation Cartier pour l'art Contemporain, and he understands that art is better appreciated when its cultural context is understood. So off I went into the archive and there would I have happily remained, had I not had to sit in front of the screen and turn the facts I discovered into some sort of narrative.
Perhaps it is because I have an aversion to much of the modern world that I get such a charge out of archives. The idea that the work of human hands has been slumbering
in boxes, filing cabinets, cupboards (as when I stumbled across the betting books of early-19th-century bookmaker John Gully at the Jockey Club rooms, when researching my book on gambling in the 1840s), or in the paving-slab-sized, black-cloth-bound ledgers of Van Cleef & Arpels, is magical. Handling archive material is a sort of time travel.
While rifling through the boxes and binders I did indeed encounter the 'birth certificate' of the Alhambra: a rather ordinary docket, with sepia stripes that bear witness to long-disappeared adhesive tape and blue ink beginning to turn a dark celadon after a half-
century. I am sure that if the person filling out that document had known that he or she was making history, the handwriting would have been a bit neater, but then by the same token had the ancient Egyptians known that early-20th-century archaeologists would be looking so closely at King Tut's burial goods (which included a fair bit of bling, as I recall), they might have arranged them more neatly, rather than just bunging them in.
But there is a human quality to this, just as there is to the design archives of Van Cleef, where each page is more fabulous than the last. Anyone who doubts that a piece of jewellery signed by one of the great Parisian jewellers is a small work of art should spend a day in the company of these ledgers. Filled with drawings and photographs, they form a mosaic of creativity.
Like Howard Carter, I was dumbstruck. Unlike him, I whipped out my iPhone to take photographs as my eye and mind were dragged in hundreds of different directions: from the crown of the Peacock Throne that Pierre Arpels put together in the basement of Iran's national bank, to an onyx tissue box cover with seams of textured gold. I was delighted to find the original drawing for a one-off silver zodiac belt buckle by Van Cleef that I had picked up in flea market.
In many cases the hands that created these beautiful sketches are no longer alive, but their creations live on in these pages, and in the jewellery collections into which the finished pieces have found their way. To put it succinctly, 'ars longa, vita brevis'.
Related
Why Hermès' legendary designer deserves the Légion d'Honneur
The return of Connolly, Mayfair's century-old leatherers