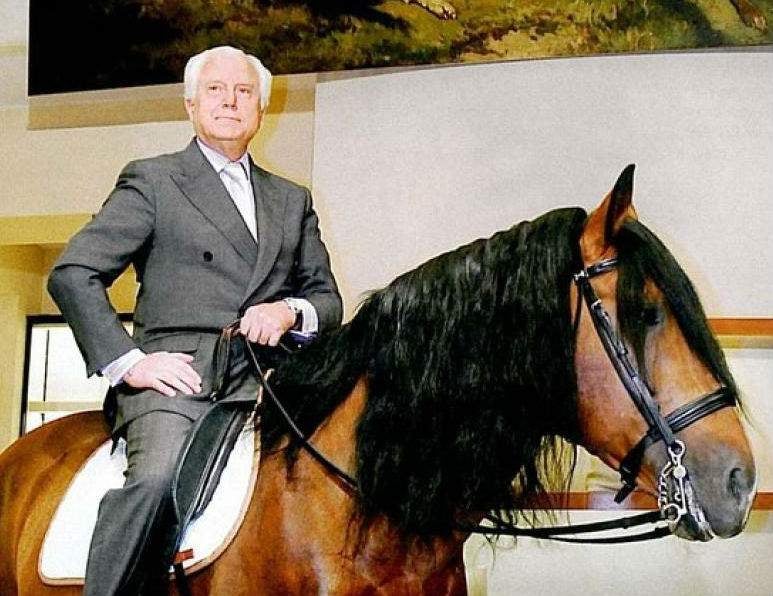 One man has spent six decades shaping the world of luxury design, writes Nick Foulkes
I have been invited to a party to celebrate a 60th. Not a 60th birthday party, but a dinner to celebrate 60 years of service to the same company.
Even considering that pension provision and the sprightliness of the elderly are such that the retirement age is creeping towards 70 and the likelihood is that, like galley slaves at the battle of Lepanto, we will remain shackled to our workstations until released by death or a lottery win, 60 years of employment at the same address is something of a record. The only example that springs to mind is that of Her Majesty the Queen, who has been fulfilling her duties as ruler from the big house at the end of the Mall since 1952. Otherwise, 60 years of useful employment would rather suggest that the employee was sent up a chimney before his teens and forgotten about.
The employment being celebrated was not, however, as arduous as that of monarch (or chimney sweep), although the address is almost as celebrated as Buckingham Palace:
24 Rue du Faubourg Saint-Honoré has been the home of Hermès since the 1880s. It is a genuine site of historic interest. If you have never been to the Hermès Museum above the shop, I would urge you to make a point of requesting a visit. It is less of a didactic experience and more of a monument to le gout Hermès.
Although he would probably detest being described as a monument of any sort, I can think of no better living expression of le gout Hermès than Henri d'Origny, whose six decades at Hermès are being celebrated this year.
'The Vicomte d'Origny is a Prince Charming,' declares the 1966 book The International Nomads (subtitled 'Today's Jet Age Society'), 'a superb exponent of the chasse à courre, managing a horse like someone born in the saddle, an excellent shot… and a much in-demand designer, by profession, of textiles and scarves.' He is a sort of French version of James Bond as rewritten by Zola and Proust.
Henri makes as light as possible of his work, passing off his designs as 'doodles'. He does a creditable impression of a man intended for a life of leisure who got sidetracked into designing legendary things for a legendary luxury goods house.
One day he was at Hermès 'doodling' when Patrick Guerrand, a grandson of Emile Hermès, suggested that the equestrian equipment covering the sheet of paper might make a nice tie. His self-effacing account of the genesis of the Hermès tie has the ring of simplicity and yet the status of historically important accident that accompanies the story of Isaac Newton seeing a falling apple and coming up with the concept of gravity. Yet while Newton was given a knighthood, Origny has so far escaped public recognition, and for a few years I have campaigned (after a fashion) for him to receive the Légion d'Honneur, or some other bit of coloured silk to wear in his lapel.
In the 60th year of his association with the house of Hermès, a grateful nation should reward this remarkable man. I am sure that, like all heads of state, Monsieur Macron is a close reader of Spear's and will take the necessary action.
This article first appeared in the May/June Issue of Spear's. Subscribe here for more.