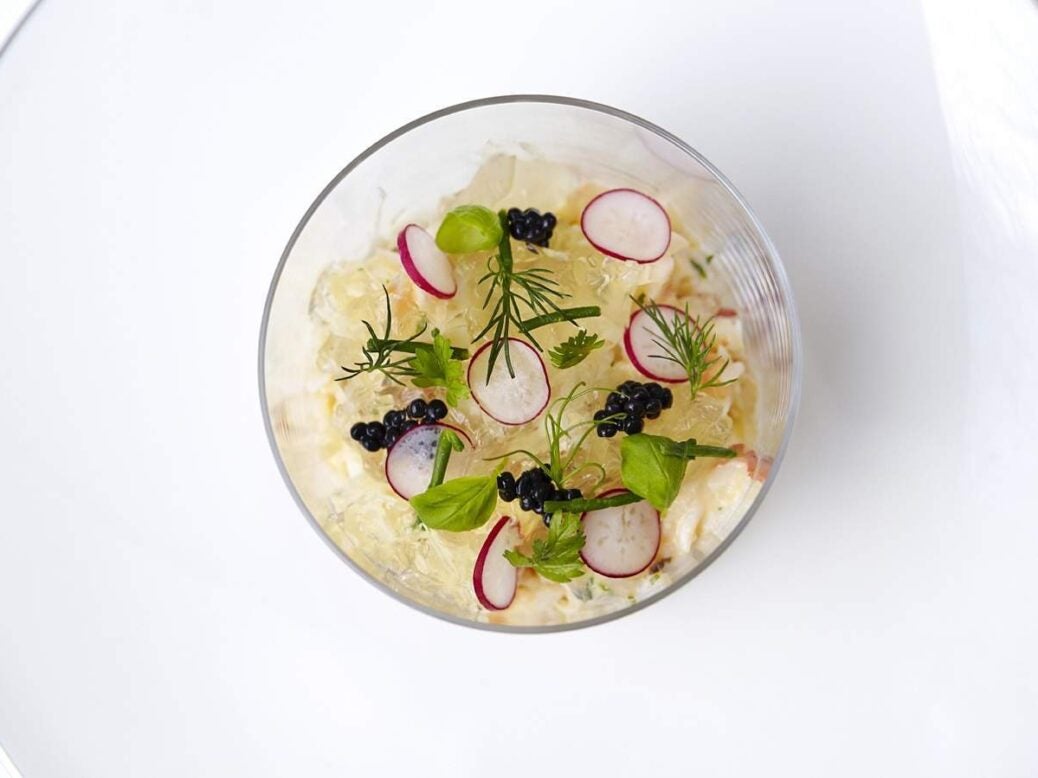 Both the eggs and the atmosphere at the Goring make for a special experience, writes Emelia Hamilton-Russell
'Eggs Drumkilbo' is the sort of dish that could only be served at the Goring. It's a starter named in honour of a serendipitous catastrophe in the kitchens at Drumkilbo House, Perthshire – the Queen Mother's private residence. Her Majesty had extended her stay by an extra night, throwing the Scottish cook into a fluster over what to serve for a starter.
What emerged from the kitchens was a not unpleasant mix of lobster, eggs and crab suspended in a light Marie Rose sauce and topped with a twist of cracked black pepper. Assured by the waiter that the original recipe had been minimally altered, I picked up my tiny silver spoon and dug in.
It's easy to see why eggs Drumkilbo was a hit with the 'waste-not-want-not' generation. It occupies that sweet spot between decadence and thrift that is almost an intuition to our upper classes, and baffling to foreigners. The Goring itself has a similar appeal. Down to the well-starched table linen, it evokes the same sense of permanence and tradition that the royal family cultivate (indeed, they are frequent guests). Stepping off Belgravia's back streets, diners are ushered into the dining room between grainy photographs of Goring ancestors and their staff, who have kept the place ship-shape since 1910. The drapery is heavy, the tables solid and well-spaced – a welcome change from newer, more communal London eateries.
Having polished off my eggs, I plumped for the Cornish cod, topped with a variety of coco beans, shrimp, cuttlefish, and paprika. Practically exotic. On the recommendation of the waiter, my dining partner chose the Scottish venison and, besieged by a fit of envy, I insisted on a halfway swap, and proceeded to monopolise one of the best pieces of game either of us had ever had. We topped this off with a heavy Chablis and ended with a cigar-shaped ganache and a gloriously stodgy baked Williams pear pudding.
What is perhaps best of all, though, is the camaraderie: old-lady friends talking grandchildren, a young couple on a date, a group of Japanese businessmen. An extended family on a large central table were celebrating a birthday. Their loud laughter and cries of 'Rubbish!' and 'Hear, hear!' wouldn't have been out of place at the Queen Mother's bridge table.
Emelia Hamilton-Russell is junior staff writer at Spear's