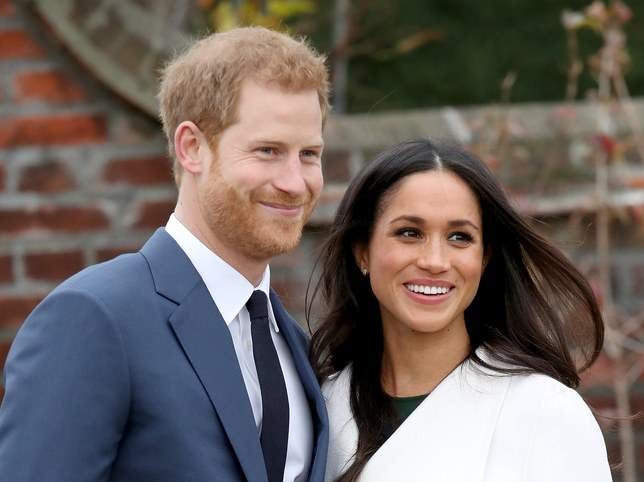 There are legal benefits to a marriage that the Royals and other betrothed couples should toast to, writes Anna Gaston
As the nation prepares to celebrate the wedding of its new favourite couple, Harry and Meghan, we will try not to ruin the romance too far with rather more mundane considerations of immigration and taxation of US nationals.
Instead we would like to focus on the important things in life; weddings are really a time to reflect on those things important to us all – health, happiness and loved ones. But, let us not forget how those loved ones can help, because from a tax-planning perspective you will always hear your lawyer or accountant tell you one thing: get married – and stay married.
There are many advantages to a union, romantic and, as always financial, but here we set out a few of the more 'practical' implications and tips.
Transfers between spouses – are mostly tax free from capital gains tax.  So you can pass assets between each other to take advantage of more beneficial tax rates, e.g. if one spouse/partner is a basic rate taxpayer. You can also take advantage of two sets of annual exemptions for capital gains tax. (One of very few disadvantages, financially that is, is that married couples can claim private residence relief from capital gains tax on only one property, whereas unmarried couples can have separate main residences.)
In addition, transfers between spouses are not subject to inheritance tax so you can defer any inheritance tax payments until the death of the second spouse/civil partner.  This is subject to the spouses having the same domicile;  Meghan won't automatically acquire Harry's domicile as she would have done had they married in early 1974 as the law has changed, but we hope that she will acquire a domicile of choice in England and Wales and that she has the intention to live here indefinitely.
As cynical as it may sound, for the financially less sound individual in the relationship, marriage increases the level of protection in the event of a breakdown of the relationship. If you are the more financially sound one in the relationship then consider a pre-nuptial agreement; in terms of bringing that topic up with your fiancé or fiancée they are much less taboo than say ten years ago.
Gifts in contemplation of marriage – are not subject to the inheritance tax rules that tax gifts made within the last seven years prior to your death.  This is a neat way of encouraging the passing on of wealth with the certainty that there is no tax exposure, although such a gift from each parent is limited to £5,000.
Remember that marriage revokes a will, so if you already have a will in place, don't forget to speak to your solicitor about this before you wed!  If you are moving on to a second, third or fourth  marriage and have children from your previous marriage there are plenty of options for securing your children's future under your will while also ensuring that your new partner is well looked after.
For those of you, like Harry and Meghan, who are getting married this summer or celebrating the nuptials of a child or loved one, many congratulations and enjoy the day(s). And fingers crossed for the weather….
Anna Gaston is an associate at boutique private wealth law firm Maurice Turnor Gardner LLP