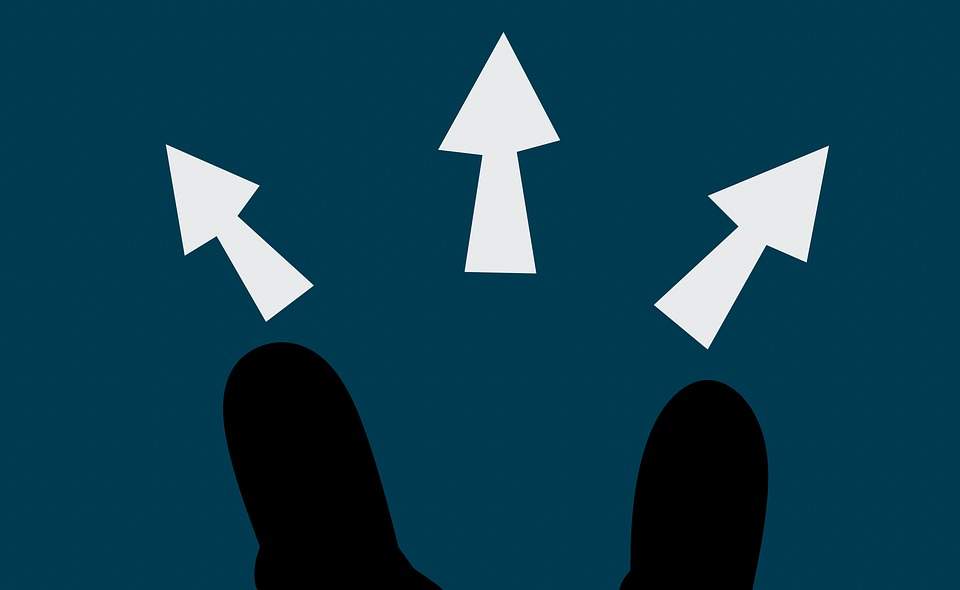 A leader must dedicate time and resource to working through scenarios where the worst has happened, writes Rear Admiral Richard Leaman
'………..Unidentified Mach 2 radar contact inbound……!'
In this type of situation, when commanding a warship at sea, the ability to react quickly, clearly and without hesitation to this type of threat can make all the difference to the outcome. There is no time for the leader, or the team, to get it wrong, or to ponder the options. But is this really 'decision-making'?
I started my recent talk about high stakes decision-making during a private evening with entrepreneur community, The Supper Club, by suggesting that in this type of situation – and others – leadership is leadership; whether it's in command at sea, in the boardroom or in the third sector.
I then suggested to the diners that a well-led and well-motivated team, who clearly understand the leader's intent, should rarely need the leader to make decisions on a day to day basis. They know what they need to do, they are inspired to do it, and only call in the leader when the tough decisions need to be made.  But how can a leader prepare the ground for this type of working?
Gain your teams' trust
As a leader, you need to build credibility within your business in routine times, if you want your team to follow you when the going gets tough. Accepting you can be wrong, demonstrating a willingness to listen, and to learn, all play a part in this process.  Getting to know your team, two-way loyalty, and fully empowering people to make decisions and mistakes, are also vital enablers. Many of these are clichés. All of them are true.
Authenticity is generally important in a leader – to build credibility –  but there are times when, despite your inner fears, you need to remain calm and be seen to do so, your mood will set the tone of the room, and will determine the outcome. Being authentically rattled can be very unhelpful to the team.
Train hard, fight easy
As a business grows, a leader must dedicate time and resource to working through scenarios where the worst has happened. Put plans in place that can be enacted without error or omission should these unlikely scenarios ever occur. The team's roles and responsibilities in each situation should be clearly defined, documented and practiced.  Intuition, and the ability to make a judgement call have little place here.
Typical examples include a data breach, safeguarding, and an environmental pollution incident – there is no time to make nuanced decisions when these things break out – or a Mach 2 missile is approaching your ship.
Listening
The best leaders I ever had were great listeners. You have hired your people because they are experts at what they do, so use that expertise. Encourage them to tell you when you are wrong, and make sure they can share their mistakes with you without fear of judgement. Make sure you take a genuine interest in them and their concerns, do not dismiss anything out of hand if a team member is raising it as an issue. It must be important, or they wouldn't have raised it with the boss.
Intuition   
Generally, tough choices require you to separate emotion from logic. And this is only right. However, on some occasions, decisions will be more intuitive, or gut-based. Some of the best commanders in history made great decisions with ambiguous or inadequate information, but this is not a unique military requirement – we all need to be able to do it. Experience – and by that I mean years of making mistakes – breeds better intuition, so inevitably this improves with time.
Recognition
Whatever the outcome, it is very important that people are rewarded for their efforts. No member of the team should go unpraised in some manner, particularly if the situation was collectively challenging. A little praise goes a long way, particularly in front of others. I follow the mantra 'praise in public, criticise in private' – alternative approaches do not work and are simply not good leadership.
It's all about getting ordinary people to do extraordinary things. A leader who forgets the human factor will lose the fight. Look after them and they will look after you, and your ship.
Rear Admiral Richard Derek Leaman, CB, OBE is a British charity executive. He left the Navy to become the CEO of Guide Dogs and is now CEO of the Tall Ships Youth Trust.