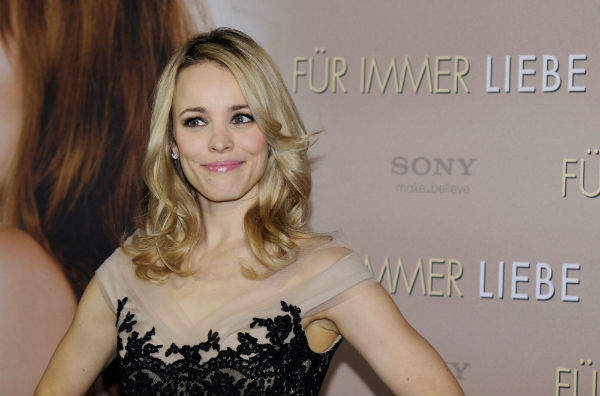 Author: Suren Prasad

Born on November 17, 1978, in Ontario, Rachel McAdams' net worth is estimated to be £9 million.
She developed an interest in acting when she was seven resulting in her joining Original Kids Theatre Company, London productions as a 12-year-old. She embarked on a four-year theatre programme at York University, graduating in 2001 with honours in Bachelor of Fine Arts. She then appeared on MTV's pilot Shotgun Love Dolls. That same year saw her debut in Canadian films with My Name is Tanino. She was then nominated for a Genie Award for her performance in the Canadian play Perfect Pie.
Her Hollywood debut came about with The Hot Chick (2002). McAdams later starred in the Canadian TV series Slings and Arrows (2003-2005), winning a Gemini Award for her performance.
Recognition came with a breakaway role in the $129 million grosser Mean Girls (2004). McAdams won two MTV Movie Awards for her stellar performance. Next followed $115 million romantic drama The Notebook (2004). McAdams' performance earned her four Teen Choice Awards and one MTV Movie Award.
In 2005, McAdams starred in three more hits — the $285 million raker Wedding Crashers, $95 million grosser Red Eye and $92 million grosser The Family Stone.
During a break from movies in 2006-2007, McAdams was nominated for the Rising Star Award BAFTA.
An inconspicuous comeback in 2008 with Married Life and The Lucky Ones was followed by a successful 2009 with State of Play, The Time Traveler's Wife and the $524 million raker Sherlock Holmes.
After 2010's Morning Glory, 2011 brought two more hits, Woody Allen's Midnight in Paris, (winning the Best Original Screenplay Oscar for Allen plus a SAG nomination for McAdams) and Sherlock Holmes: A Game of Shadows, which carted in $543 million.
She then starred in The Vow (2012), To the Wonder (2013), Passion (2013) and About Time (2013). Her plaque was installed in her honour on the St. Thomas Wall of Fame, at St. Thomas, her hometown in 2013.
In 2014, she acted in A Most Wanted Man, and also had her star placed on Canada's Walk of Fame.
McAdams starred in Aloha (2015) and Southpaw (2015) alongside Jake Gyllenhaal, with Spotlight, Every Thing Will Be Fine and the animation The Little Prince to follow soon. She has also been starring in HBO's True Detective since June.
A hardcore environmentalist, McAdams owns no car and chooses to ride her bicycle. She even powers her house with green energy from Bullfrog Power.
McAdams divides her living between Harbord Village, Toronto and Silverlake, Los Angeles.