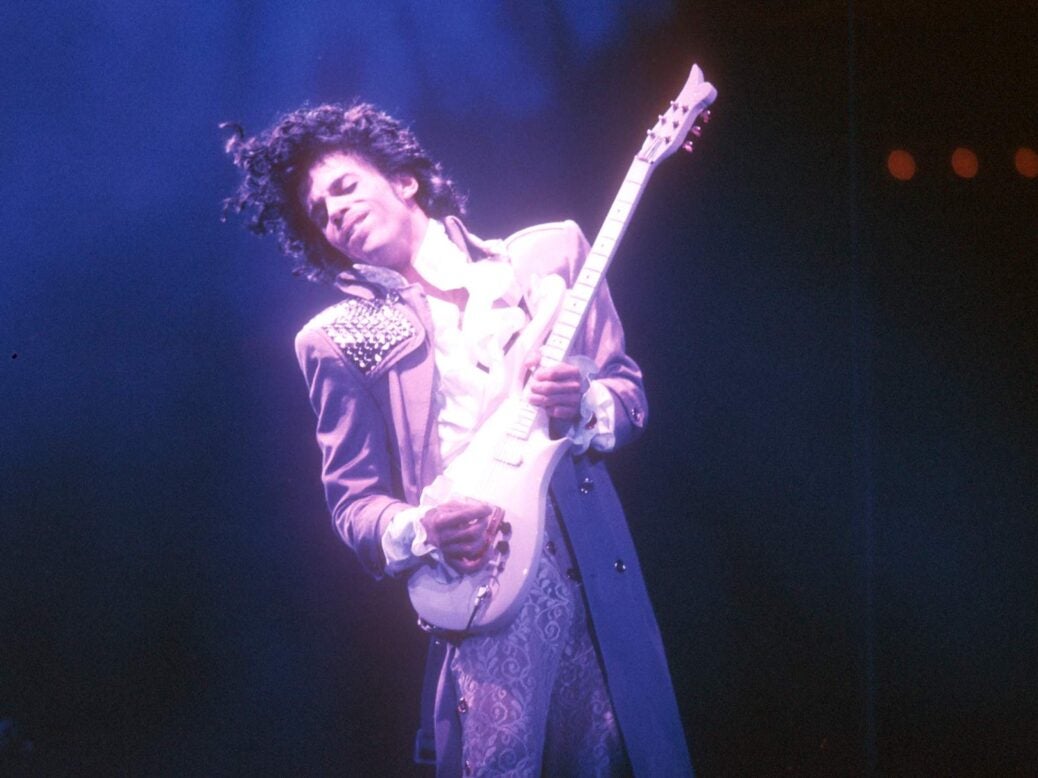 The death of the world famous popstar has shone a light on how important it is to have a Will in place says Hannah Blakey.

On 21 April 2016 the Queen celebrated her 90th birthday. A day of jubilation was planned, honouring the Queen's life and her dedication to the Commonwealth and international affairs. On the day, however, it was the death of a Prince which shared the headlines alongside the life of a Queen.
For, also on 21 April, Prince, one of the twentieth century's greatest musical artists, was found dead in a lift on his Paisley Park estate, near Minneapolis. In interviews with friends following his death, Prince has been described as healthy in his habits, tireless at work and an energetic creator who avoided alcohol and recreational drugs. His death has therefore left investigators and mourners alike grappling with how the musician's life could have come to such a sudden end.
The unexpected nature of Prince's death, tragically at the age of 57, alongside a flurry of other shocking celebrity deaths in 2016, exemplifies the importance of having appropriate estate planning in place. As it is never possible to know what is waiting around the next bend, preparation is vital.
On this side of the pond, the first step that all should take, once they are over eighteen, is putting in place a Will. By doing so, it is possible to avoid the inflexible intestacy rules that would otherwise apply, ensuring that you are in control of where your estate passes. Someone in the public eye, like Prince, should also prepare the Will with publicity in mind: a Will becomes public document after a person's death. Including a trust or overriding power in a Will not only provides flexibility to adapt to whatever the future holds (a key consideration when you are putting a Will in place which is unlikely to be needed for decades) but can also protect the identity of heirs.
A key element of putting in place a Will is considering who to appoint as executors of your estate. The executors are responsible for collecting in and distributing the estate of the person who has died in accordance with the terms of their Will. The role of an executor is one of great responsibility. It can also be an onerous job, so it is important to consider whether those chosen will have the time and abilities to take on the role, especially at what is likely to be a highly emotional period.
To aid your future executors, the Law Society's Wills and Inheritance Quality Scheme Protocol recommends the completion and maintenance of a Personal Assets Log. By keeping an informal inventory of your assets (and storing important policy documents alongside this list), you will enable your executors to piece together more easily what you own (and if your executors are professionals, more cost-effectively).
In the technological age in which we live, it is vital that, in preparing this log, you consider leaving clear instructions about what should happen to social media, computer games and other online accounts after your death, as well as more tangible assets. Preparing a list of all your online accounts, such as email, banking, investments and social networking sites, will make it easier for executors to work out your digital legacy and adhere to your wishes. Leaving a list of accounts (rather than a list of passwords and PIN numbers) is preferable, as an executor accessing your account with passwords and PIN details could be committing a criminal offence under the Computer Misuse Act 1990.
With an estimated estate of £200 million, and with no living children or partner, it is not yet clear who will inherit Prince's fortune or the rights to his music. Wherever his assets pass, it is undoubtable that Prince's memory will live on through his innovative music that defined an era.
Hannah Blakey is an associate at boutique private wealth law firm Maurice Turnor Gardner LLP.