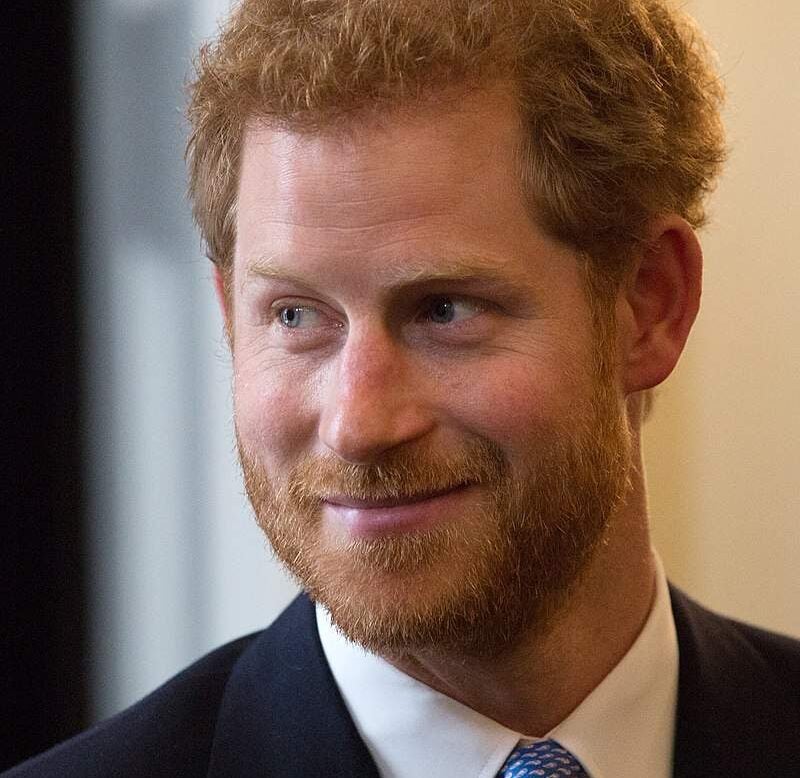 Grandson of Queen Elizabeth and second son of Prince Charles and late Princess Diana, Prince Harry is reported to have a net worth of over £30 million.
Born in Paddington, London, on September 15, 1984, Henry Charles Albert David is the second son of Prince Charles and Princess Diana.
Even as a one-year-old, Prince Harry accompanied his parents on an official trip to Italy, as Princess Diana wanted both her children to have a wide range of experiences. They were taken not only to Disney World but also AIDS clinics and homeless shelters.
Following his brother Prince William and father's footsteps, Prince Harry studied in independent schools in London, but later went to Eton College (following his mother's family footsteps―against the Windsor family tradition) to be educated at Gordonstoun.
After Prince Charles' and Princess Diana's divorce (1996), tragedy struck when Diana died in a car crash in Paris (1997).
In 2002, Prince Harry got his personal coat of arms as a birthday gift.
Completing his education in June 2003, while excelling in Rugby Union and Polo, Prince Harry took a gap year to work on an Australian cattle station. Soon after, he worked with orphans in Lesotho―later producing the documentary The Forgotten Kingdom.
In 2005, Prince Harry enlisted at the Royal Military Academy Sandhurst. Officer Cadet Wales completed his training in 2006 and was commissioned as Second Lieutenant (Cornet) in the British Army's regiment of the Household Cavalry, Blues and Royals.
Appointed a Counsellor of State at 21, he revisited Lesotho in 2006 and launched the charity Sentebale: The Princes' Fund for Lesotho. Alongside Prince William, in 2007, Prince Harry organised the Concert for Princess Diana at Wembley Stadium in aid of Sentebale, the Diana, Princess of Wales Memorial Fund, and Centrepoint. Another charity, The Foundation of Prince William and Prince Harry, was also established (2009).
Preparing for an Afghanistan tour of duty in Canada (2007), the Prince was deployed to Afghanistan's Helmand Province (2008) as a Forward Air Controller, where he helped Gurkha troops fight off the Taliban. He was soon brought back after Aussie and German tabloids revealed his whereabouts. He is the first British royal to see combat since his uncle Prince Andrew's Falklands War helicopter escapades. Prince Harry was promoted to Lieutenant in 2008 and later that year, he joined his brother at RAF Shawbury's Defence Helicopter Flying School.
In 2009, he was appointed Canadian Ranger and in 2010 his father presented him with his flying brevet at Middle Wallop's Army Air Corps Base.
Prince Harry was awarded his Apache Flying Badge and also promoted to Captain in 2011. He completed his helicopter gunship training in California and returned to England that year to finish training with Apache helicopters at Suffolk's Wattisham Flying Station.
Once again deployed to Afghanistan (2012), death threats from the Taliban forced British authorities to retract him.
He was made an Apache aircraft commander (2013) and later based at London's Horse Guards (2014).
In March 2014, Prince Harry launched the Invictus Games (September 8-14, 2014), a sports event for wounded soldiers.
After being seconded to the Australian Defence Force for four weeks (April-May 2015), Prince Harry's Army career ended that June.
His Royal Highness Prince Henry of Wales was appointed Knight Commander of the Royal Victorian Order by Queen Elizabeth, in June 2015.
Prince Harry's medals and honours include: the Operational Service Medal for Afghanistan (2008), Commodore-in-Chief of Small Ships and Diving (2006), Honorary Air Commandant of RAF (2008) and Spain's Knight Grand Cross of the Order of Isabella the Catholic (2017).
To raise AIDS awareness Harry has taken live HIV tests in 2016 and also patronises Dolen Cymru, WellChild, The Halo Trust and MapAction. Harry has been awarded the Golden Heart by Germany's Ein Herz für Kinder (2010) and the Distinguished Humanitarian Leadership Award by the Atlantic Council (2012).
An inheritance of £12 million left by Diana plus an unknown sum from the Queen bolster his net worth.