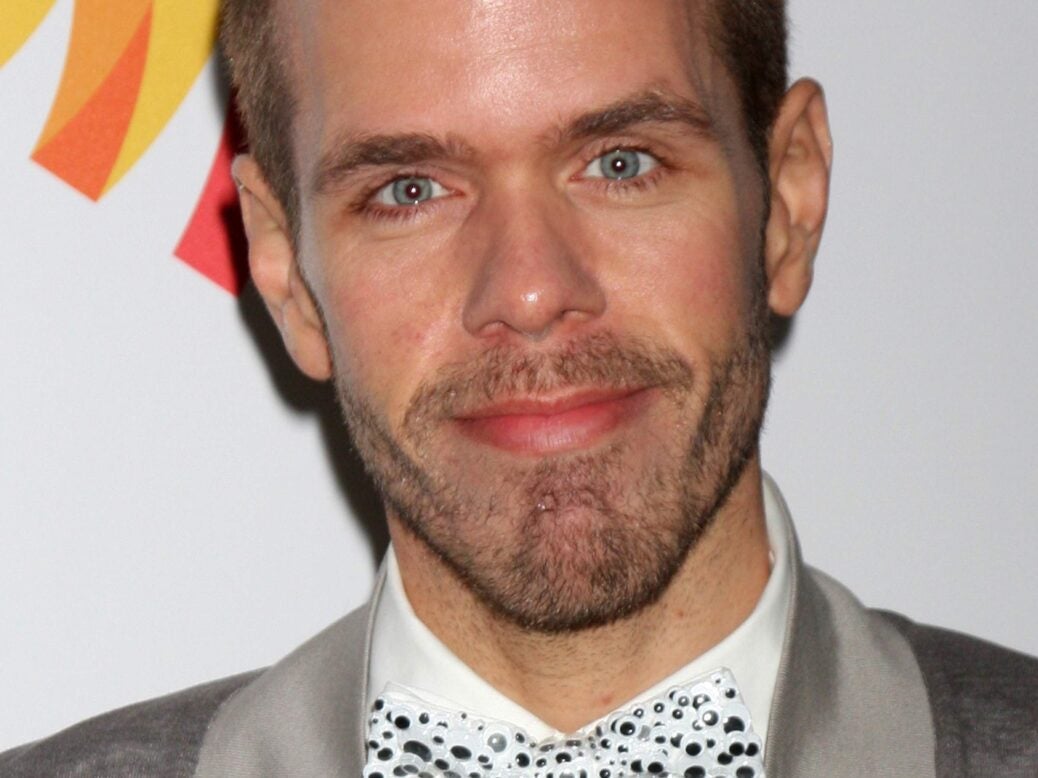 Controversial American blogger, celebrity gossip columnist and TV personality, Perez Hilton has a reported net worth of around $32 million.
Perez Hilton was born Mario Armando Lavandeira Jr. on March 23, 1978, in Miami, Florida to Cuban immigrants Teresita and Mario Lavandeira.
Graduating from Tisch School of Arts, New York University, with a BFA in Drama (2000), Hilton tried his hand at acting, but then shifted to working for GLAAD (an LGBT rights organisation) as a media relations assistant. He soon became a receptionist for Urban Outings (a New York gay events club) and then freelanced for different LGBT publications, which led to a stint as managing editor of the gay men's magazine Instinct.
How did Hilton make his millions?

Discovering his flair for writing, Hilton shifted to LA in 2002 and started a blog called PageSixSixSix.com (2004), covering celebrity gossip and showbiz. By March 2005, the blog was named "Hollywood's most-hated website" by The Insider. Hilton later renamed his blog PerezHilton.com and began posting tabloid pictures with 'doodles' or comments alongside the gossip.
Hilton's writing is biased towards Paris Hilton, adopting her name and professes to be her good friend. In contrast, he heavily criticises the likes of Britney Spears, Lady Gaga, Miley Cyrus, Ariana Grande, Vanessa Hudgens and Colin Farrell. He also uses his blog to promote his favourite musicians.
In September 2008, Hilton was named Hispanic of the Year in Honor of Hispanic Heritage Month by Terra.com. He also had his own radio show titled Radio Perez (2008).
Hilton is open about being gay, and tries to 'out' those celebrities he claims are still closeted—drawing heavy flak from even the gay community.
Hilton has been a supporter of the anti-bullying campaign It Gets Better Project since 2010.
In October 2010, Hilton apologised for his celebrity bullying ways through his YouTube video "I'm Going To Be Doing Things Differently". He now has three more websites focusing on fashion (CoCoPerez.com), fitness (FitPerez.com) and animal rights (TeddyHilton.com).
He is the author of the children's book "The Boy With Pink Hair" (published in 2011).
Hilton's film appearances include: Another Gay Sequel: Gays Gone Wild! (2008), Going Down in La-La Land (2011), Most Likely to Die (2015), Todrick Hall: Straight Outta Oz (2016) and Meet the Blacks (2016). He has also performed live in the Off-Broadway Full House! The Musical (2015).
Hilton's TV appearances include: The Sopranos (2001), From Flab to Fab (2004), Pepper Dennis (2006), MuchOnDemand (2007-present), Celebrity Rap Superstar (2007), What Perez Sez (2007-2008), Best of MADtv (2007), The 100 Most Annoying People Of 2007, Total Request Live (2007-2008), Queen Bees (2008), Paris Hilton's My New BFF: Casting Special (2008), Privileged (2008), MTV Europe Music Awards (2008, co-host), MuchMusic Video Awards (2009, host), Bad Girls Club (2009 to 2011), Degrassi: The Next Generation (2009), When I Was 17 (2010), Anna & Kristina's Beauty Call (2010), America's Next Top Model (2010), Tosh.O (2010), Victorious (2010), Perez Hilton Superfan (ITV2, 2011, creator and host), Glee (2012), WWE: Raw (2012), Oprah's Lifeclass (2012) and Millionaire Matchmaker (2014).
He was a participant in Season 15 of the British reality show Celebrity Big Brother (2015).
Hilton has made a few sorties into music beginning with his song "The Clap" (2008), along with appearances in the music videos of Simple Plan (2007), The Pussycat Dolls (2009) and Rihanna (2011).