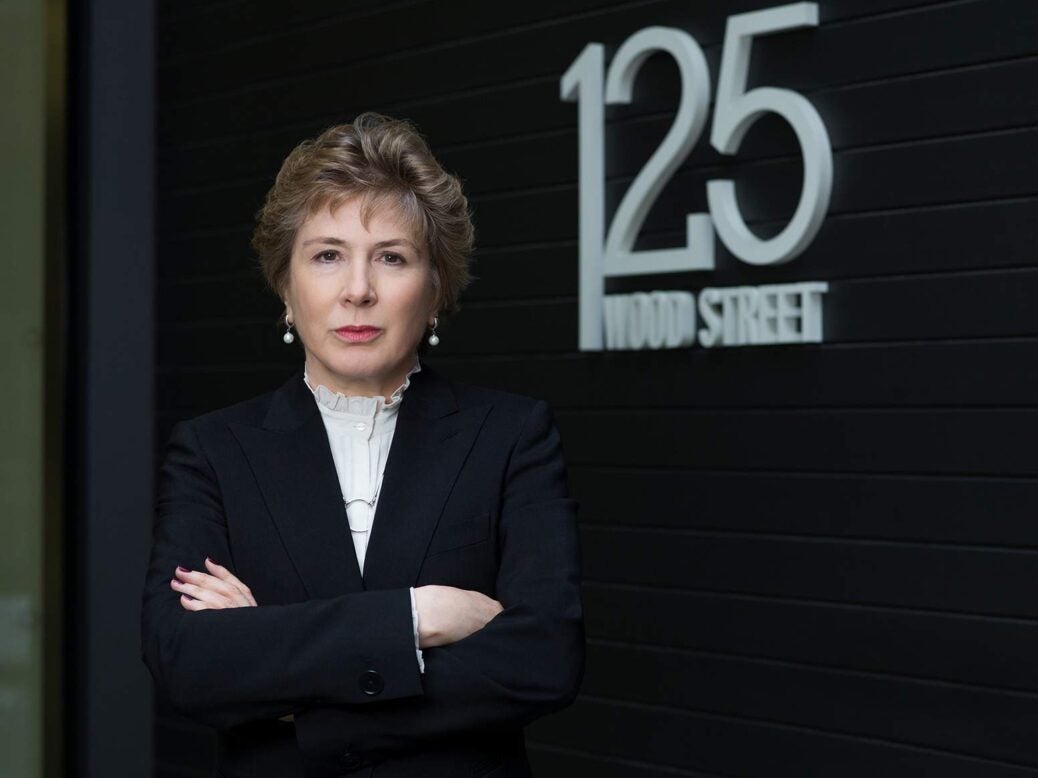 Jane Craig, the head of Penningtons Manches' family law department, knows divorce inside out
Jane Craig, a fellow of the International Academy of Family Lawyers (IAFL), heads the 40-strong family team at leading UK law firm Penningtons Manches, acting in some of the key cases in England and Wales.
Specialising in high-value financial disputes, often those involving trusts, inherited wealth, complex remuneration structures and international issues, she has played a leading role in the development and practice of family law for more than 30 years. Craig was the first private law solicitor member of the Family Justice Council (FJC), which advises the government on family law issues.
She co-authored the FJC's 'Everybody's Business' report on contact and domestic violence, and the 'Sorting out Finances on Divorce' guide. A passionate campaigner for law reform for co-habitants since her time as chair of Resolution, the leading family lawyers' organisation, she is editor and co-author of its 'Guide to Good Practice in cohabitation cases'.
She is also ranked very highly in the legal directories. As one commentator says: 'What's impressive about Jane in particular is that she's like the gloved hand and the iron fist – she's just so calming and reassuring for clients… There's not a single thing she isn't totally on top of in cases or the law. She has a nice subtlety of approach.'
Why did you become a family lawyer?
'Because it's all about people and problem-solving. I find real satisfaction not just in achieving a good outcome in terms of the settlement but also in helping clients to cope with the most painful experience they may ever have. 'I trained in a Middlesbrough legal aid practice. The cases I deal with now usually involve large sums of money, landed estates, family businesses or international issues – or sometimes all of these. Regardless of wealth, though, the feelings of rejection, anger, fear and uncertainty which can flow from the breakdown of a relationship, particularly a long relationship, are the same.'
What is often misunderstood about family law?
'People have a very strong internal sense of justice but the law does not always align with their view. When a court decides how to divide up the assets on divorce, conduct during the marriage is irrelevant, save in extreme circumstances. People often find that hard to understand. 'If an overseas couple divorce here, there can be consternation when the realisation dawns that our discretionary system, particularly the availability of spousal maintenance – sometimes lifelong – will produce a very different outcome from that in their home country.
'Similarly, in many countries, prenuptial agreements are legally binding. Here they carry weight, but a court is not obliged to uphold an agreement which is deemed not to meet the needs of one of the parties or to be unfair.'
What changes would you make to the law if you could?
'The introduction of no-fault divorce. We need to end the ridiculous situation whereby bad behaviour has no bearing on the financial outcome of a case, yet people are forced to make allegations of fault if they don't want to wait for years for a divorce. The government has recently promised legislation to introduce this, which is good news. 'Also, reform of cohabitation law to provide fairness for modern families. The government shows no sign of doing anything about this yet. It is still on the "too difficult" pile, but I'm sure that one day change will come.'
Email: jane.craig@penningtons.co.uk
Web: penningtons.co.uk