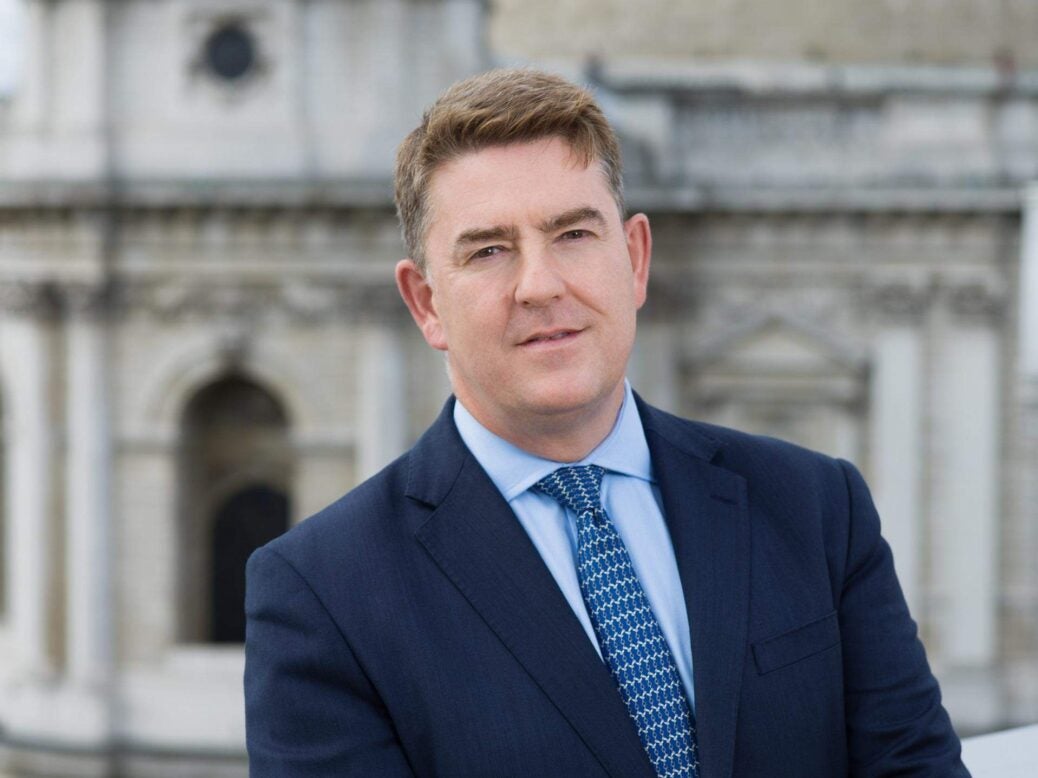 No case is too complex for James Stewart, co-head of private wealth at Penningtons Manches
Described by peers as 'an absolute leader in the family law world', James Stewart is a specialist international family lawyer and co-head of the private wealth team (which includes the family, immigration and tax and trust departments) at Penningtons Manches.
He is well known in the industry for being an affable, effective family lawyer as well as a strong leader for the wider team. Penningtons Manches' family team is perhaps the most international of London's family departments, with dedicated US and Russia desks. Stewart's role as private wealth co-head is to ensure that HNW and UHNW clients, both domestic and international, have the benefit of a bespoke service through an integrated team of private client, residential property, family, dispute resolution and immigration specialists.
'Clients want a more holistic service,' he says, as the evolving demand requires lawyers to look at divorce cases without ignoring the tax, trust and immigration issues that arise. Stewart's practice spans across private individuals, family offices, and a number of cases with a US, Middle Eastern, Russian and CIS dimension. 'Nobody has a bad word to say about him – which is unusual in our industry,' says Rachael Kelsey, one of Scotland's leading family lawyers.
'He's good at bringing people with him, setting the strategy of the case, and he's a classic advocate in that he is persuasive and can bring a case to resolution. Quite a feat, considering the large, complex cases he has.'
Table manners
They certainly are complex. Stewart describes one case in which he was instructed by one of Russia's leading families, and was charged by the Moscow hotel for the damage done by the family patriarch, who had whacked a table with his cane after discovering that a family member had been served with an English divorce petition. However, the meeting, 'which effectively lasted two days', ended with Stewart being instructed.
'It reaffirmed my view that you often have to take risks and demonstrate that you are absolutely committed to the client's best interests,' he says. Stewart says clients also expect lawyers to come up with 'creative solutions to the practical problems that arise from divorce'. He says 'even the old-fashioned roundtable approach' works, as clients are 'well aware of the fact that the court arena is only appropriate in a minority of cases'.
Stewart has successfully acted in many of the leading family law cases, including the pre-eminent case dealing with confidentiality in family proceedings (Clibbery v Allan).
He also acted in AI v MT (2013), the first reported case in religious arbitration. His record of successes at court belies the fact that he has achieved confidential settlements in many of the most complex and difficult cases which have graced the English courts in recent years. His clients value discretion and the ability to settle at the right stage, a skill which Stewart has honed to perfection.
Stewart's clients range from Saudi Arabian sheikhs to leading figures in Formula 1, musicians and their muses, entrepreneurs, Victoria's Secret models and founders of airlines. In a competitive field, he maintains that access to a 'creative armoury' makes one stand out. Too many lawyers are reluctant to step outside of the box, he says. 'Not me!'