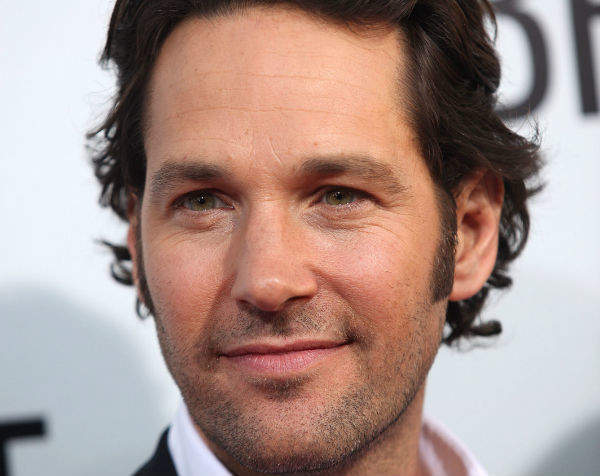 Author: Zahra Al-Kateb

Paul Rudd is worth a reported £20 million. He was born in Passaic, New Jersey, to parents Gloria and Michael Rudd. He made his acting debut in 1992 with the television drama Sisters.
In 1995 Rudd appeared in the comedy Clueless. He also appeared in Halloween: The Curse of Michael Myers, William Shakespeare's Romeo + Juliet, The Locusts, Overnight Delivery, The Object of My Affection and 200 Cigarettes.
He gained a SAG nomination for Outstanding Performance by a Cast in a Motion Picture for his role in The Cider House Rules (1999).
He played an FBI Agent named Ian Curtis in Gen-Y Cops (2000).
He was cast as Mike Hannigan who dates Phoebe Buffay on the popular sitcom Friends in 2002.
Rudd worked alongside director/producer Judd Apatow on Anchorman: The Legend of Ron Burgundy (2004) and again in 2005 with The 40-Year-Old Virgin which grossed $177 million. He subsequently worked with Apatow in 2007's Knocked Up. The film was a box office success, grossing $219 million.
That same year he also appeared in Walk Hard: The Dewey Cox Story and Forgetting Sarah Marshall, both once again produced by Apatow.
Rudd also played roles in Year One (2009) and I Love You, Man (2009). That same year he co-created the TV series Party Down. He also lent his voice to the DreamWorks computer-animated movie Monsters Vs. Aliens.
In 2010 he starred in Dinner for Schmucks alongside Steve Carell. He had a supporting role in the teen drama The Perks of Being a Wallflower, playing Mr Anderson, a teacher of Charlie (2012).
In 2012 he also starred and co-produced with Apatow on the film Wanderlust. He also reprised his role as Brian Fantana in the 2013 sequel Anchorman 2: The Legend Continues.
Rudd has appeared in some Broadway plays, including The Last Night of Ballyhoo (1997), Twelfth Night (1998) and Three Days of Rain (2006).
He has previously supported the American Cancer Society. He currently lives in New York with his wife and two children.