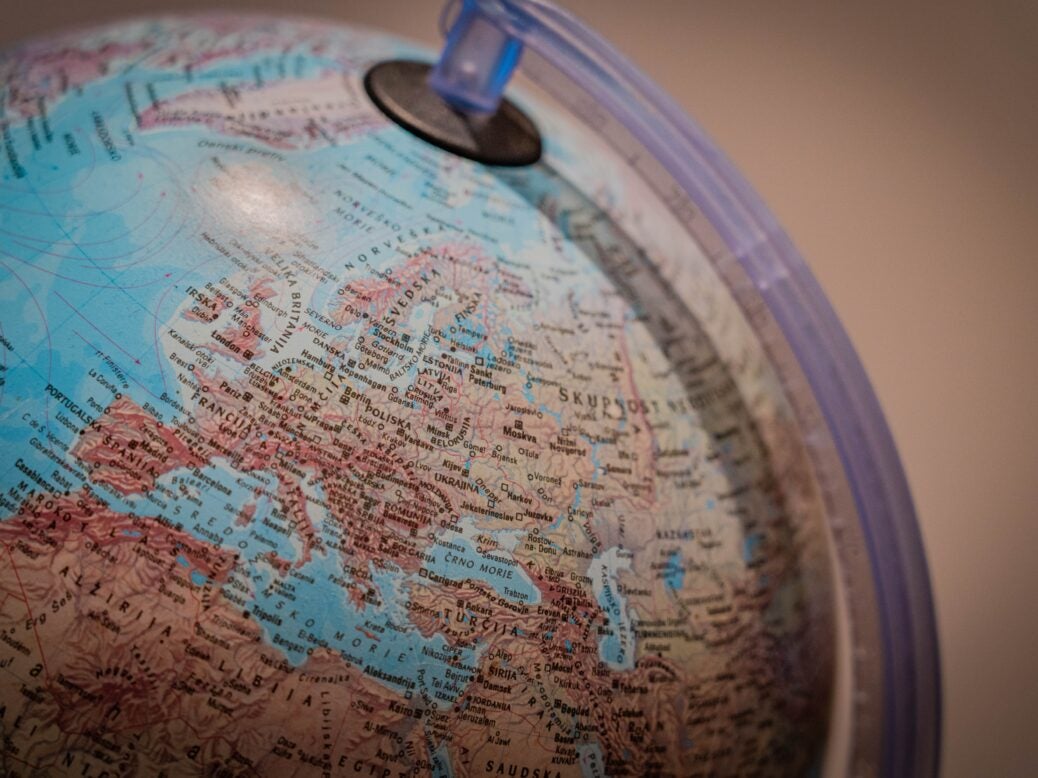 When optimistic in international relations, it's important not to confuse the 'stocks' with the 'flows', writes David Landsman
In my last article, I had intended to focus on the Middle East, but got distracted by the crisis in Afghanistan. Time to 'explain my working' behind the predictions I hinted at there: positive on Gulf-Israeli relations, less so on US-Iran.
A Seder is, as you will doubtless know, is the traditional Jewish Passover dinner. The dinner takes a set form in which the story of the Jewish exodus from Egypt is recounted, with the youngest child asking the questions and the parent answering them.
This explains the name, as 'seder' means 'order', as in 'order of service'. I'm keen on languages, so experienced a lightbulb moment while listening to one of the brilliantly insightful Israeli series on Netflix when I realised why 'b'seder' means 'ok'. I guess that just proves I'm easily excited.
A more significant lightbulb moment came recently when a Jewish friend told me that she'd been to the first Seder in the desert in UAE, since Israel and UAE established diplomatic relations following the Abraham Accords, with the formal agreement between the two countries signed as recently as September 2020. And only a few days ago the Bahraini Ambassador to Israel (yes, you read that correctly) tweeted very warmly about attending a Sabbath dinner in his new home.
Now, even to a hardened diplomat, that's really something.
Sometimes countries can have more friendly relations with each other than they care to admit to their own people. But you can't get more open than that. I haven't been to Dubai recently, but the presence of many Israeli visitors has been much remarked on.
Direct flights, even direct telephone calls, new tie-ups between law firms and other professional services, technology cooperation, even cooperation against Covid. All unimaginable to most people a few years ago – no, make that two years ago – but now I'd say 'part of the furniture' of international relations.
How far can we carry this new optimism? Are we on the brink of a new opening up to – and even perhaps of – Iran?
Not so fast. To run away with optimism is to confuse the stocks (the individual events and relationships) and the flows (the broader trends) of international relations. The opening up of the relationships between Israel and the Gulf, brokered and encouraged by the US under Donald Trump, was motivated in large part by a fear of Iran.
While there's no reason for the Biden Administration to obstruct the process (anything but), it is likely to survive largely independently of US intervention because it reflects the interests of all parties in light of the wider trends in the region.
As far as US-Iran relations are concerned, essential for unlocking the frozen Obama-era nuclear deal (the so-called 'JCPOA'), while some conditions may have changed the basics have not. Biden is keen to revive the deal and in the last few days US officials have been talking to their Russian counterparts who will continue to play an influential role with Iran.
After the Taliban takeover in Afghanistan, a deal can be of interest to both sides: for Biden, it offers the opportunity to clock up a 'success' in a difficult region and for Iran under new 'hardline' President Raisi, it opens up the possibility of a much-needed economic boost if sanctions are relaxed.
But neither the US Senate nor those close to the Iranian Supreme Leader will want to show weakness towards an old adversary. So whatever the Europeans would like – politically and economically – it's very unlikely to happen, and to be stable long enough to make a comfortable business difference any time soon. Neither side will trust the other.
So what should we conclude?  Watch the stocks, but pay particular attention to the flows, and they haven't changed yet. Some relationships in Middle East are indeed, b'seder, amazingly so. Others not so much.
More geopolitics from Spear's
Opinion: In geopolitics and business, relationships matter at our peril
The West's response to autocracies needs to be made of more than just sanctions and outrage
LSE director Baroness Minouche Shafik: 'Changes in attitudes opens the possibility of rethinking the social contract'