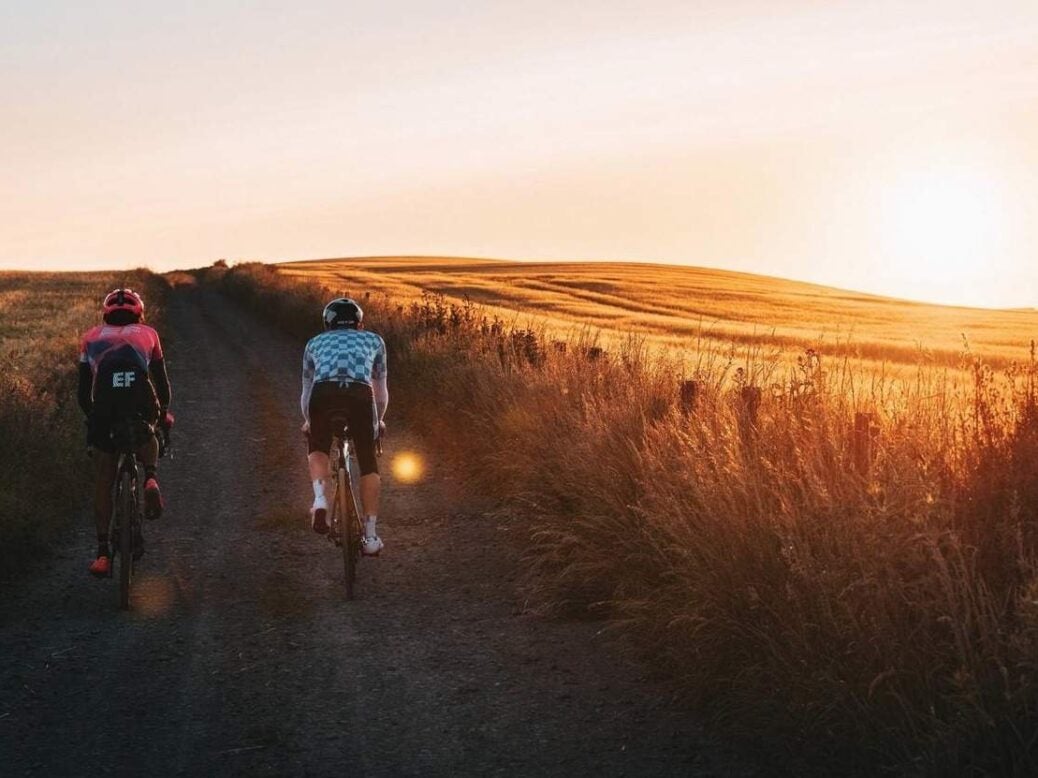 There has been an 'explosion' of interest in bikepacking. Why? Edwin Smith investigates
'Bike packing is not a complicated concept. You take something that looks like a normal road bike, add wider tyres, whack some bags on the frame – and away you go. Suddenly, however, it's all the rage. My Instagram feed now teems with images of intrepid riders navigating routes as spectacular as they are remote. Friends I've cycled with for years along the tarmacked roads of Richmond Park and Box Hill have begun to regale me with plans for low-tech, high-altitude expeditions along gravel trails.
The other day, when I pulled up to a set of traffic lights and admired the steed of the whippet-thin chap next to me, he announced that he would soon be propelling it up a mountain range in Kyrgyzstan.
The idea of attaching luggage to your bike and cycling off road isn't new, either. But it has, somehow, become cool. Cycling clothing company Rapha, which has historically con-centrated on road cycling, has just released a range specifically designed for bike-packing.
Among its staff there has been an 'explosion' of interest, says Matthew Crocker, one of the designers who helped to produce the new 'Outskirts' collection. Crocker also points to the growth of the Transcontinental Race.
'The definitive self-supported bike race' began in 2013, when fewer than 40 people took part. Despite its demands (competitors must travel up to 4,200km across Europe, carry their gear with them and often sleep in bivvy bags), it attracts more people every year. This year 265 started, and many more applied.
But why? Part of the reason, says Apidura founder Tori Fahey, is the equipment. The bags designed by her team are affixed to a frame with material straps, making them lighter, less bulky and more user-friendly. But people don't love bike-packing because it's easy.'The world is a super-noisy place,' says Fahey.
'In the city we don't get to live as real animals, but bike-packing allows you do and experience things in a different way.' It's not like a four-hour Sunday ride, she adds, where you 'just dip you toes'. 'You get to dive right in.'
Read more