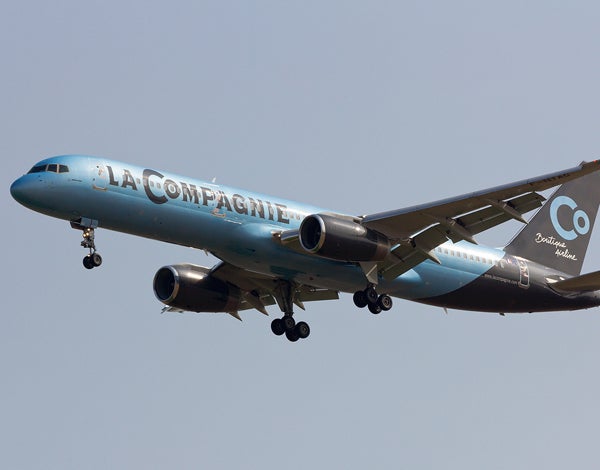 Flying used to be simple. You chose your national flag carrier, signed up to its frequent flier programme, burned your company's cash on business, watched the rewards pile up and used them go to on holiday. New leisure airlines — Laker, People Express, Oasis Hong Kong, Hong Kong Express, Zoom — and new upscale, business-class-only carriers — MaxJet, Eos, Silverjet, Hong Kong Airlines — tried to shake things up but soon came back down to earth. Bad business models don't fly.
But wait! What's this on the horizon? It's a new jet age and it's boarding now. The traditional flag carriers are under attack from all sides. Low-cost airlines — EasyJet and Ryanair in Europe and JetBlue and Spirit in the US — are eating their short-haul lunch. Ryanair now carries more international passengers than any other airline in the world — almost three times as many as British Airways. EasyJet has just made a profit in the first — slower — half of the year for the first time.
The Gulf carriers — Emirates, Etihad and Qatar — are overtaking the flag carriers on long-haul routes. Dubai-based Emirates, which soared above BA to become the world's favourite airline a decade ago, has now overtaken Lufthansa/United as the world's largest long-haul carrier, flying 215 billion international passenger kilometres a year.
If all that weren't enough to keep BA boss Willie Walsh and the CEOs of the other legacy airlines awake at night, they are being attacked on two new fronts. Head to Gatwick in the morning and you'll see a shiny new red and white Boeing 787 'Dreamliner' on the tarmac. The tail fin says Norwegian, but it's not going to Oslo. It's heading west to America.
Already a power in Europe's short-haul market, Norwegian is the first successful low-cost long-haul airline operating from Europe. It flies wide-body, 291-seat Dreamliners from London to New York, Los Angeles, Orlando and Fort Lauderdale in Florida and San Juan, Puerto Rico. The company also carries mainly economy passengers — there are only 32 premium economy seats on each flight — from Oslo and Copenhagen to Oakland, San Francisco's 'other' airport. With eleven more Dreamliners on the way, including the newest, longer-range 787-9s, more destinations will be added soon.
'Everybody thinks low-cost long-haul is a different ball game,' says Norwegian's boss Bjørn Kjos. 'It's not.' Kjos argues that the high prices across the Atlantic have left a gap for a low-cost operator, just as high European and domestic fares left a gap for Ryanair and EasyJet. Passengers, who pay between £500 and £1,500 for a return to the US, agree. Norwegian's flights are more than 80 per cent full — well above break-even point.
Iceland-based WOW Air is trying to make a similar model fly. Its small Airbus A320s shuttle between Reykjavik and Baltimore and Boston for as little as £400 for a round-trip.
Frantz Yvelin is also targeting high fares, but he does not have budget travellers in his sights. He wants well-upholstered bums on his well-upholstered baby-blue seats. Last July he launched La Compagnie. The Paris-based outfit runs 74-seat, all-business-class Boeing 757s between New York and London and Paris, charging about £1,200 for a round-trip, compared with up to £4,500 on a larger carrier. 'We are not the best business class,' he told me as he launched the first Luton flight on a bright Friday afternoon in May, 'but we are the most affordable business class.'
Yvelin believes that as companies trade down from 'overpriced' business-class tickets and leisure travellers trade up from poor-quality economy or premium economy, the time is right for an all-business-class service at a fraction of normal business-class fares. 'Everyone is looking for value for money and quality today,' he says.
Why are all these changes happening at once? Increasing deregulation has thrown open previously closed markets, allowing airlines that could once fly only between their home nation and designated cities to touch down wherever they want. Today, you can fly on Emirates from Dubai to Milan for a lunch meeting and carry on to New York, then return directly to Dubai — all on a brand-new Airbus A380 superjumbo.
Costs are falling, which makes it easier for new airlines to start up. It's not just oil that is at historically low prices. New lighter, more aerodynamic aircraft, with lean-burn engines, are up to 20 per cent cheaper to run. Operators of the Dreamliner and the new Airbus A350 save around £10 million a year on a daily flight of seven to eight hours. Technology has also helped the new operators to set up. Automated ticketing and check-in eliminate the need for sales and marketing offices and a large ground staff. Some 80 per cent of WOW's transactions are online.
Will all the new entrants survive? 'Nobody knows, but there are certain to be headwinds,' says aviation consultant John Strickland of JLS Consulting. 'Norwegian can attract enough passengers while it cherry-picks some of the largest markets, like London to New York. But as it grows and adds less lucrative routes, it will have to feed passengers on to its long-haul services from its own short-haul services in a profitable way. Can it do that?
'For the all-business-class airlines like La Compagnie, it's not all about price, as they like to say, it's about credibility and reliability. Travellers expect a choice of flights and backup when things go wrong. Smaller airlines can't match the resources of the large carriers.'
History is not on the side of La Compagnie. Eos, Maxjet, Silverjet and Hong Kong Airlines, which all operated from London's second-tier airports, flamed out a decade ago. That's because, Yvelin says, they overspent. His costs are way, way lower, he insists. 'They have to be lower if you are going to succeed in this sector. And that includes my salary. It is equivalent to a captain — which means, with overtime, many of our captains make more money than me.'
What's more, he says he knows the business-class-only model can survive the headwinds because he's done it already. In 2006 he created L'Avion, a premium economy and business-class low-cost model that ran between Newark and Paris. He sold the company to BA for €78 million. He says load factors on La Compagnie are 'north of 70 per cent in Paris, break even, and London is starting much better than Paris'. He promises to be in profit next year. The only thing he can't guarantee is that you turn left on boarding.