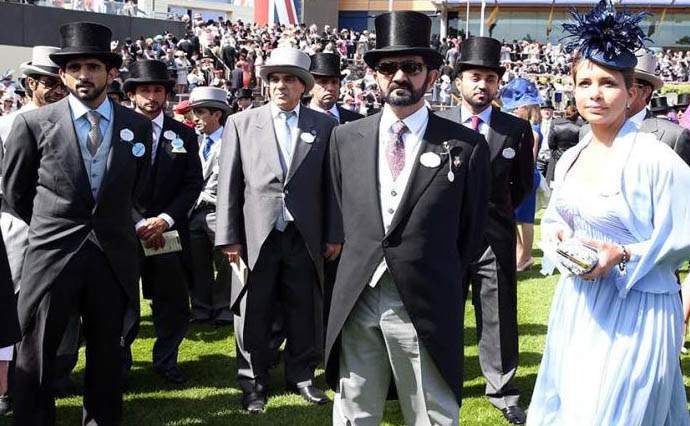 An increasingly challenging global investment climate is bringing in a wave of Middle Eastern family offices to the UK commercial property sector, writes Giles Fuchs
The UK real estate market has increasingly become a top destination for Middle Eastern investors and family offices in particular, as they search for yield in a difficult investment climate. The announcement last month that Saudi family office Sidra Capital will invest £1bn in UK commercial real estate will likely have come as little surprise to those who have watched closely the growing tide of Middle Eastern capital being deployed into UK commercial property. In fact, only days before this announcement, Qatar – the largest landowner in the UK – announced that it would invest £5bn in the UK over five years, with real estate as a core focus.
The UK commercial real estate market is consistently named as the most popular destination among Middle Eastern investors, well outstripping its US and European colleagues. The only real note of caution has been concerns over possibly inflated valuations in some commercial office sub-sectors, after almost $266.5 billion was committed to European real estate by investors in 2015. Yet the outlook for UK commercial property remains strong and, continues to attract growing interest from Middle East investors in a difficult investment climate.
In 2016, Middle Eastern investors committed over £1.4bn to UK commercial real estate and family offices have been at the forefront of this. Last year family offices increased their real estate allocations to 15 per cent – up from 13 per cent in 2015 – with more than 10 per cent of total real estate investment flowing into the UK. This trend is only set to continue, with real estate a highlight for family offices in 2016, outperforming investment compared to other asset classes, according to the 2016 Global Family Office report by UBS.
The robust legal and political system, relative liquidity and the breadth of opportunity are factors cited for the UK's enduring popularity – factors which have not changed since the vote for Brexit and that continue to matter for family offices, with typically long-term aspirations and strategies.
Alongside these longer term incentives, the fall in the sterling to its lowest level in more than three decades has created additional value for overseas investors and attracted increased investment into UK real estate. There has also been a sway towards the UK, as Middle Eastern investors adopt a cautious approach to the US, given the ongoing uncertainty around the attitude of Trump's administration towards the Middle East. Rising oil prices have also played a pivotal role in attracting Middle Eastern investors back to the UK.
London has dominated the focus of Middle Eastern investors coming to the UK, who are attracted by the capital's strength as a global powerhouse and it cultural cachet.  We expect London to continue to be the major recipient of Middle Eastern family office investment, due to the strong liquidity of property assets, the scale of the market and wide range of projects and developments. Alongside currency discounts, London commercial real estate is attracting buyers as it becomes more profitable compared to other major European cities. According to Knight Frank, prime office yields are 3 per cent in Paris and 3.5 per cent in Berlin compared with 4.25 per cent in the City of London financial district.
Although the capital remains central in investors' plans, we are beginning to see family offices adopt new strategies to enhance their investments outside of London. Over the last decade, the UK has witnessed the significant growth of regional hubs such as Cambridge, Manchester, Edinburgh and Birmingham, which have attracted strong investor interest due to increasingly promising yields. In 2015 investors spent $25 billion on property outside of London and family offices are beginning to focus on regions beyond the capital, which in the past have been overlooked and undervalued.
Middle Eastern family offices are also beginning to diversify their strategies in terms of the types of assets they target. Historically drawn to residential projects in the UK, family offices are now identifying office property as the most attractive sector, as demonstrated by Sidra Capital's announcement that its investment strategy would focus on prime London offices. There is also increasingly robust demand for sectors which provide supplementary revenue streams above the standard rental income, such as hotels and student accommodation.
The UK serviced office sector in particular, which has emerged as a high performing asset class in its own right, has become an especially attractive target for overseas investors, including family offices. Currently valued at £16bn, the sector is developing rapidly and is projected to increase in value significantly; the sector is set to be worth £62bn by 2025 on conservative projections and £126bn on optimistic forecasts according to a report by Capital Economics and leading property academics, Professor Michael White of Nottingham Trent University and Professor Neil Dunse of Heriot-Watt University.
Family offices are long-term strategists who tend to value the enduring qualities of the UK when investing and look beyond short term market volatility. Middle Eastern investors are clearly adopting their strategies to enhance and diversify their investments, considering a far greater range of cities and asset classes. In spite of this, international investors continue to be attracted to London's political and legal stability and cultural prestige above all else. We expect UK real estate to remain a key focus for Middle Eastern family offices for many years to come.
Giles Fuchs is the CEO at Office Space in Town