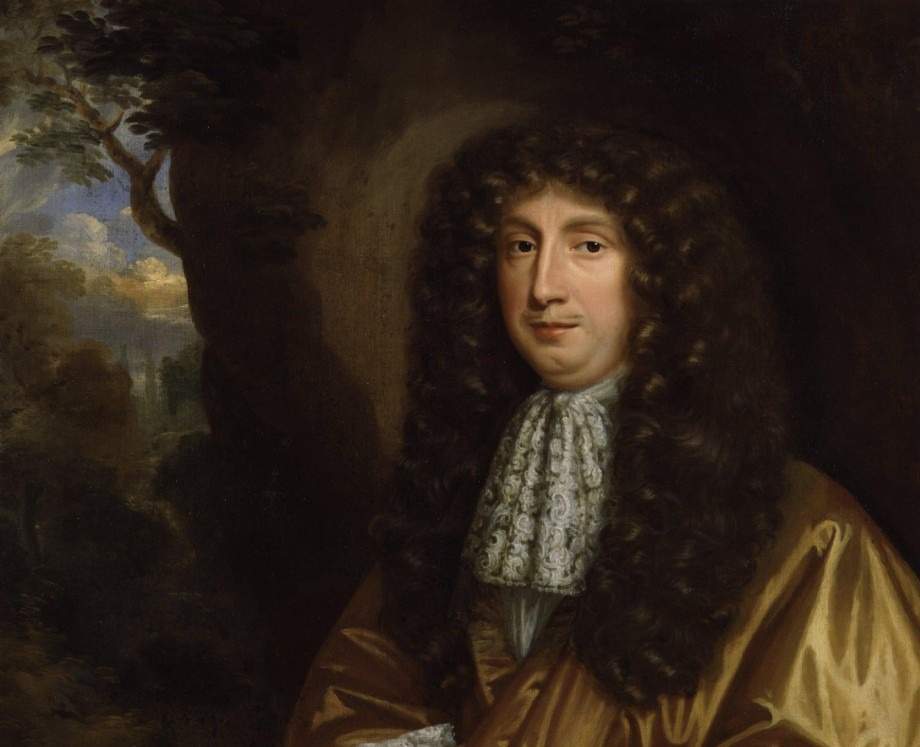 The last financial crisis can help us understand today's, as the 1st Marquess of Halifax (pictured) would have noted. But the pandemic of 2020 is a very different beast, writes Matthew Goodwin
What will be the longer-term effects of the Covid-19 crisis? The English statesman Sir George Savile, 1st Marquess of Halifax, once said that the best qualification of a prophet is to have a good memory. So perhaps we should look back, not forward. One useful starting point when trying to make sense of the crisis might be to return to the previous crisis, the Great Recession.
What does that crisis tell us? First, it reminds us that trying to 'guesstimate' the longer-term effects of crises as they are erupting around us is fraught with diffculties. Imagine trying to predict the longer-term effects of that crisis in the immediate aftermath of the fall of Lehman Brothers.
While you might have spotted the looming economic meltdown, you might have struggled to map the political fallout. It is only now that we are able to see how the crisis sharpened the underlying economic divides in our societies, sparked political turbulence and left the 'left behind', including the young millennials, even further behind.
We tend to measure history in decades, and the 2010s will inevitably be defined by future historians as the age of populism – an era that spawned Marine Le Pen, Nigel Farage, Brexit, Donald Trump, Viktor Orbán, Steve Bannon, Matteo Salvini and Jair Bolsonaro, among others. And what of the 2020s? Will the Great Lockdown produce similar effects? Not necessarily.
Returning to the previous crisis also reminds us of why it was different from today's. The Great Recession was 'top-down' – it started in financial markets and only later morphed into an all-encompassing economic crisis before then, even later, trickling into politics.
It was also a 'double crisis' that unfolded across economics and politics. The Great Lockdown, we now know, is rather different. It has been 'bottom-up', impacting all of us from the moment that the virus arrived. It is also a far more potent and primitive crisis, not least because it has forced all of us to think about something we have generally not had to think about for a while: our survival.
These differences led some to wonder whether the Great Lockdown would turn out to be the Great Leveller – a crisis that highlights what we have in common rather than what is tearing us apart. But this has turned out to be far too optimistic. Already, the evidence shows how different groups in societies are having a fundamentally different experience of this crisis. It has been the low-income, low-skilled and low-educated who have not only been more likely to suffer the adverse economic effects of the crisis but are also more likely to hold the underlying conditions that amplify the health effects.
There is also an inter-generational element to this. Millennials who entered the workforce as the Great Recession hit now face having their recovery wiped out by the Great Lockdown, while the younger Zoomers now face the prospect of trying to enter the workforce against the backdrop of not one but two financial crises and a pandemic. Meanwhile, the decision by the French, Danes and Poles to refuse state aid to companies that locate in offshore tax havens, the UK's debate about state support for Richard Branson and the left-wing turn of 'Bidenomics' in America point to what type of politics might follow this crisis: a more economically populist and interventionist kind.
It is not hard to imagine, for example, how Joe Biden and Trump enter a verbal arms race over who will do more to bring businesses back from China and 'near-shore' supply-side chains. The debate that Trump started in 2016 might be about to be put on steroids. What also seems clear is that the issue agenda in politics is set to be transformed. Most reputable surveys around the world reveal how economic optimism and confidence are crashing, while economists have grown more sceptical about the chance of a clean 'V-shaped' recovery.
Identity questions may be pushed to the back seat as we shift our attention to the most fundamental questions in politics: how are we redistributing our economic resources, who gets what, who pays for what, and how much economic power do different groups have?
What also makes the Great Lockdown different is that these questions will likely have greater resonance among weary electorates. Consider my students, who graduate this summer. Before they have even turned 25 they have already witnessed two economic meltdowns, austerity and the Covid crisis. What effect will this have on Generation Z and their outlook? While we will not have answers to these questions for many years, we should at least start to prepare by asking them. Be wary of prophets with confident predictions, however.
As the Chinese poet Lao Tzu once said: 'Those who have knowledge don't predict, while those who predict don't have knowledge'.
Matthew Goodwin is professor of politics and associate fellow at Chatham House
This piece first appears in issue 75 of Spear's magazine, out now. Click here to buy the latest issue and subscribe
Read more from the issue: 
Introducing issue 75 of Spear's magazine