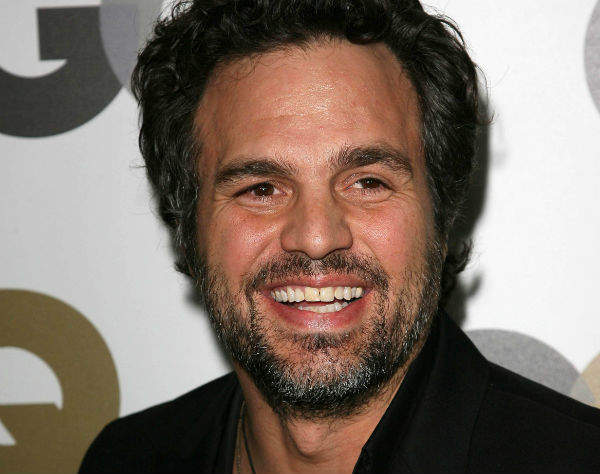 Author: Suren Prasad

Born in Wisconsin on November 22, 1967, American actor Mark Ruffalo attended the Stella Adler Studio of Acting before co-founding the Orpheus Theatre Company. Ruffalo's next nine years were spent as a bartender while he wrote, starred and directed a number of plays at his company.
Ruffalo played minor roles in movies such as The Dentist (1996), Safe Men (1998) and Ride with the Devil (1999).
A collaboration with playwright Kenneth Lonergan saw him perform in works such as This is Our Youth (1996), leading to Lonergan casting Ruffalo in his Oscar-nominated film You Can Count on Me (2000).
The up-and-coming star later garnered noteworthy roles in Windtalkers (2002), View From the Top (2002), In the Cut (2003), My Life Without Me (2003), We Don't Live Here Anymore (2004), Eternal Sunshine of the Spotless Mind (2004), 13 Going on 30 (2004), Collateral (2004) and Just Like Heaven (2005).
Ruffalo then took to the stage in 2006 for Awake and Sing! gaining a Tony Award nomination for his performance.
He then starred in 2007 flicks Zodiac and Reservation Road, followed by The Brothers Bloom, Blindness and What Doesn't Kill You in 2008.
In 2010, he co-starred in The Kids Are All Right, for which he was nominated for the Best Supporting Actor Oscar, and Scorcese's hit psychological thriller Shutter Island.
His first directorial venture Sympathy for Delicious premiered at the Sundance Film Festival in 2010, winning him the Special Jury Prize.
Ruffalo also received positive reviews for his performance as The Hulk in the 2012 film The Avengers. A later cameo in Iron Man 3 made him the first actor to reprise the 'green monster' in a live-action film. He will be seen again as the raging giant in 2015's Avengers: Age of Ultron.
In 2013 Ruffalo appeared in a further three films: Now You See Me, Thanks for Sharing and Begin Again.
Performing for the small screen in The Normal Heart (2014), Ruffalo received Emmy, SAG and Golden Globe nominations for Best Actor . He also won the Primetime Emmy Award for Outstanding Television Movie as co-executive producer of the series.
Foxcatcher (2014) saw Ruffalo receive both Golden Globe and Oscar nominations, while earning him and his fellow cast members the Hollywood Ensemble Award at the 18th Hollywood Film Awards.
The actor sold his Hollywood Hills home in 2009 for $1,650,000 and moved with his wife — former actress Sunrise Coigney — and three children to a former dairy farmhouse in Callicoon, New York.
He will next appear onscreen in Now You See Me 2, in 2016.