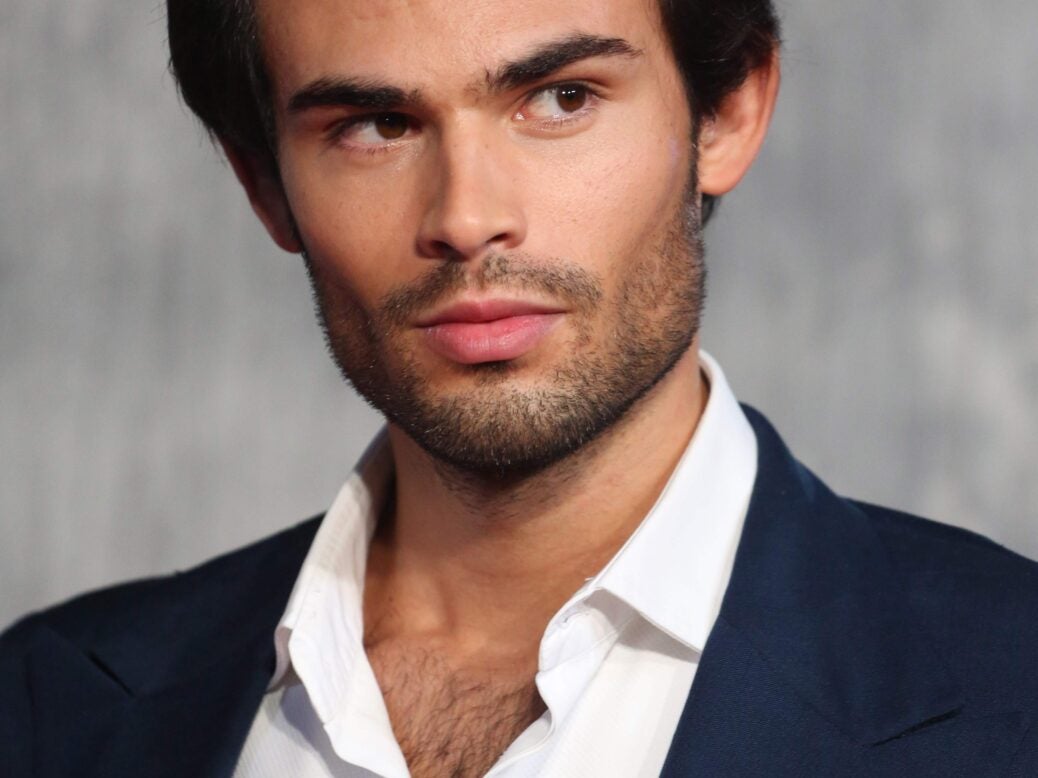 Heir to Russian royalty, Made In Chelsea star, and one who loves all things 'chic', Mark-Francis Vandelli Orlov-Romanovsky's net worth is said to be in the millions.
Mark-Francis Vandelli is reported to have an estimated net worth of £2 million.
Vandelli was born to a Russian princess, Diane Boulting-Casserley Vandelli (millionairess, socialite and Yves Saint-Laurent's muse in the '70s and '80s) and former Italian industrialist, Marzio Vandelli, in Cheyne Walk, Chelsea. The TV favourite went on to study History of Art at UCL and later inherited his mother's fortune.
Twenty-six-year-old Vandelli ascribes his parents still being together after 35 years of marriage to the fact that they are 'from different countries having different bank accounts'.
The classy socialite owns a French atelier Gripoix in Paris that supplies jewellery to Chanel, Tom Ford and Goyard, and which he brought to posh Mount Street even before it was the trendy address of Tom Ford and Céline. He was editor for Insider, a luxury quarterly magazine, available in more than 15 countries, and has penned features for OK! Magazine.
Famous for his sense of fashion and art world connections, Vandelli has, from an early age, been at the forefront of upper crust fashion. At 21, he was listed as one of Britain's best-dressed men in Esquire.
This millionaire with Mitfordian vocabulary is also fluent in five languages. He learned Spanish when researching Spanish Baroque during his History of Art degree at UCL. He claims that Portuguese is a necessary language because he thinks Brazil is 'rather fun'. Though he considers London his home, he states that he's an Englishman abroad and a foreigner in England.
In 2010, he was invited to a casting for a role in the BAFTA award-winning reality show Made In Chelsea (MIC). Vandelli is one of MIC's most impressive stars, but shows himself up as an anomaly. He flies off to attend a Chanel show in Paris while his ever-present co-stars turn out for a bottle opening; when he's asked to perform a more pivotal role, he simply responds with 'less is more', according to The Belfast Telegraph.
Despite his parents' warning to disown him if he ever took part in a reality show, he took up the offer of MIC as he wanted to do something for himself. As parents usually do, they quickly forgave his misdemeanour, and being the gracious son that he is, Vandelli refuses to divulge much on MIC in order to keep the family's reputation intact.
Possessing the Wildean flair of speaking in maxims, Vandelli contributes travel, art and fashion articles to several publications and supports British art working for Tate Britain. Involved with many international charities, he has played host for Damiani, Christie's and the Richemont Group.
The MIC star, with his toothy smile and bold one-liners, admits to having a 'memory like a sieve'. He has rubbed shoulders in high society with fashion moguls Karl Lagerfield and Valentino, and is buddies with Victoria Beckham. A maximalist, this founding member of Robin Birley's exclusive private members' club at Mayfair's 5 Hertford Street, also has an affinity for over-accessorising.
At present, he is writing a book on the history of chic, which is a mix between an essay and a coffee table book (The book's seriousness reportedly didn't interest Random House and he is currently on the lookout for publishers).