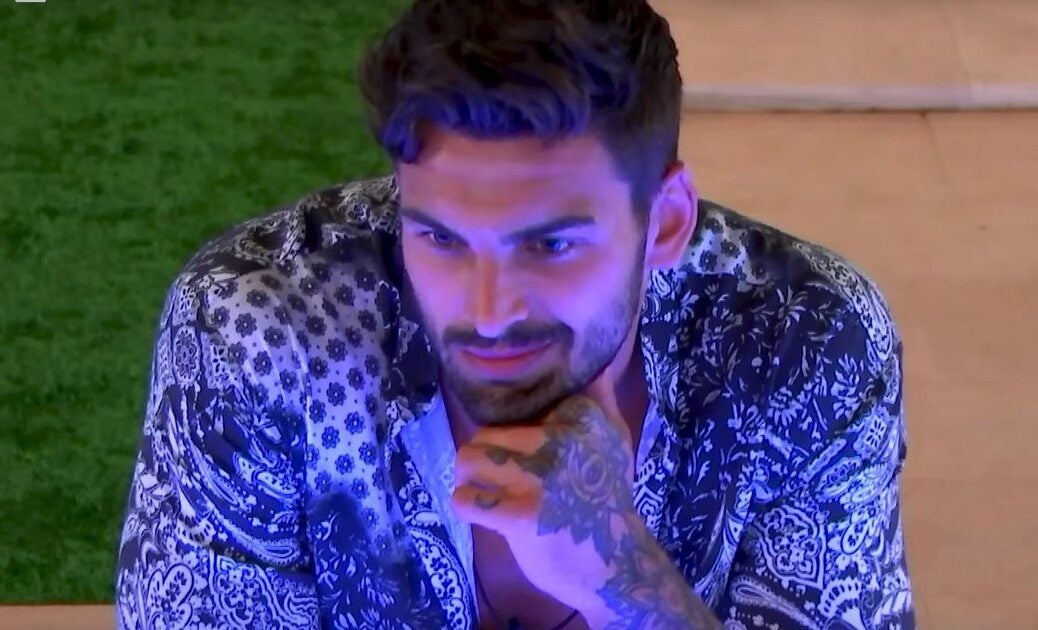 Emotional abuse is prevalent among islanders this year, which is also a sad reality most couples face often unknowingly, especially in the lead-up to a breakdown, writes Rebecca Christie
As a family lawyer I could not be more pleased that Love Island is back. The show reveals so much about modern day relationships, particularly breaking up.
Breaking up is hard to do, as they say. The twitter storm created by Georgia and Josh's 'uncoupling' is a testament to this, with fans going into overdrive over their worst relationships. And then we have Adam…
Adam's relationships with several of the contestants on the show are a case in point. His conduct has been so 'snakey'[1] that Women's Aid, a domestic abuse charity, has complained about his behaviour, saying that it was an example of 'gaslighting' and 'emotional abuse'.
Of course, Adam never accepted he was at fault when his relationships came to an end. More conveniently it was always the other party who was too 'insecure' or too 'possessive'. It was absolutely nothing to do with his head being turned and him wanting to 'crack on'[2] with someone else.
Many people are unfamiliar with the term 'gaslighting'[3], even those who have experienced it. Gas lighting is devious behaviour of the worst kind. It is a form of emotional abuse where one partner denies the other's perception of reality, to the point where the victim thinks that he or she is going crazy or 'prangy'[4] as Islanders would say. Yes, 'he or she'. It is important to appreciate that male victims can also suffer from being 'gas lit' and they can suffer twice over, first at the hands of the abuser and then when their friendship groups and support networks don't accept it because they are male.
Victims of this kind of abuse are often unsure that their partner is abusing them. They remember the good times when their partner was 'sticking it on[5]' them and oozing charm. They cannot reconcile it with the 180° transformation in their ex's behaviour; they are being more than just 'muggy[6]', they are now with someone who is cold, calculating and who erodes their self-worth. The victim's feelings of self-doubt understandably mean that they prevaricate about leaving their partner, which may allow the abuser to manoeuvre themselves into a better position on separation and where the couple is married, on divorce.
Gaslighting is a phenomenon we family lawyers encounter on a sadly frequent basis. Here are some thoughts about what to do if you identify with it in your relationship and are thinking about bringing it to an end.
First and foremost, you should forgive yourself for not seeing this coming, no one in your position would have done.
Secondly, 'You've got a text' should take on a whole new meaning for you. You should document everything. Photoshop is relatively easy for your ex to use to edit a text, email or social media message you have sent before forwarding it to their lawyer. The way to deal with this is to make sure you have a copy of the original message. Save everything, create a new email to file all the messages you receive from your ex. Keep a diary of the times you feel threatened or even when you have self-doubt about their behaviour. This should include details of who you were with and where you were.
Finally, and perhaps most importantly, you must find the right solicitor. Not all family lawyers are created equal. Some are good at negotiation, others are aggressive and loud, but it is important to find someone who is well versed in dealing with this type of abuse.
Someone who is emotionally abusive will know how to hit you from all angles and blind side you when you least expect it; the right solicitor will know the road ahead and how to shield you. This is vital as it is likely to be a long road as someone who is emotionally abusive will want to win at all costs. They will try to devise a strategy to keep your separation locked into the legal process and make you question yourself. It is important that when you have moments of doubt you can turn to someone you trust.
You can find a family solicitor via the Resolution website here: https://www.resolution.org.uk
Rebecca Christie is an Associate at Hunters Solicitors, where she specialises in Family Law
References
[1] Someone who is being unpleasant behind your back or to your face
[2] The art of developing a romantic relationship
[3] The term derives from the film "Gas Light" (1940) which references the methodical psychological manipulation of the victim by her husband
[4] Feeling anxious and paranoid because of your partner's behaviour
[5] Flirting
[6] Being disrespectful and rude to your partner