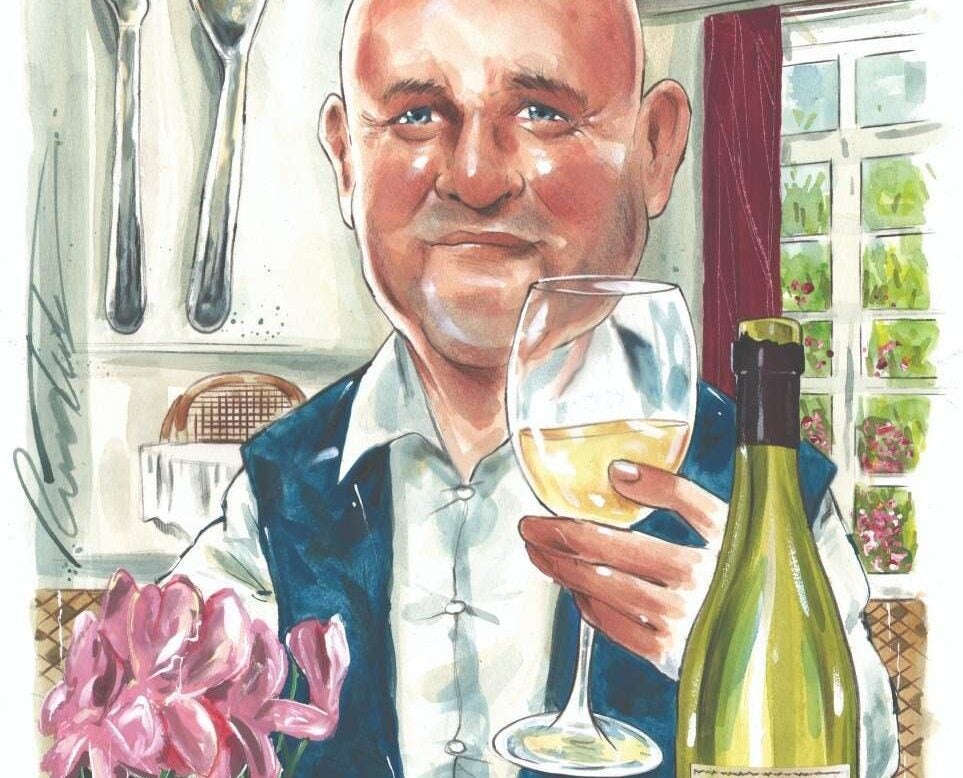 Media entrepreneur John Paton tells Edwin Smith about the deal that made his career, becoming chairman of the Independent – and working for Evgeny Lebedev
John Paton has a journalist's knack for telling a story. Take the one about his working-class Scottish parents' decision to move the family from Glasgow to Canada in the early Sixties. It was a choice between San Francisco, Sydney or Toronto. The first two have better weather, but that didn't matter. 'My father came home one day when I was six and said, "Canada's offered us a hundred quid. We're going to Canada."' And that was that.
It all worked out quite well. 'Two of his kids became self-made multi-millionaires' (one runs a successful automotive parts manufacturer with her husband) and two are 'fantastic social workers. They're all good citizens.' There's another story about the way he got his break in journalism. Sitting in a bar in Toronto in the late Seventies he spotted a well-known newspaper columnist, Paul Rimstead. 'He was with a belly dancer called Minka at a jazz bar called Yellow Fingers,' says Paton. 'You can't make this shit up.'
Paton took a picture of the pair of them, then found himself being summoned over to where they were sitting. 'It was a bit like The Sweet Smell of Success. Paul Rimstead said, "Did you take my picture? If you take this down to the newspaper, tell them I'm going to write about Minka."' So Paton went down to the office and found his way into the newsroom. Someone asked him what he wanted. He told them Rimstead said they'd buy the picture. 'They said, "What is it?" He's with a belly dancer called Minka. They said: "We'll buy the picture. What do you want?" I said, "A job." And, like a very bad movie, a voice behind me said, "Give that kid a job."' It was the owner of the paper J Douglas Creighton.
Scarcely 10 minutes after sitting down at the table and already the anecdotes are flowing. What about wine, asks the waitress? He'll have a glass. That's the French influence, he jokes. As well as a farm in Normandy, he and his partner Aurora Wallace have a house in Paris, where she works as the European director of the media, culture and communication department at NYU Steinhardt. They also have 'the smallest flat in the world' in London, where he bases himself four days a week. We each order the burrata to start.
The venue, Clarke's on Kensington Church Street, has been chosen partly because of its proximity to where Paton works – Northcliffe House, just down the road. The building is home to the Daily Mail, the Mail on Sunday and Mail Online. It also houses the Independent and the Evening Standard – Paton is chair of both.
When we meet, he wears a white open-necked shirt and a light down-filled gilet. It's the sort of thing that's popular with Silicon Valley entrepreneurs and hints at his pedigree in transforming media companies to be fit for the digital age. But his first big financial success came back when newspapers could still count on shifting hundreds of thousands of physical copies while coining it from classifieds and print advertising too.
Twenty-odd years after being given a job at the Toronto Sun, Paton helped to lead a C$442 million management buyout of the paper's parent company, Sun Media. He played a key role in various rounds of debt financing, an IPO, its growth from 40 publications to more than 180, a re-privatisation and its eventual sale for C$1.3 billion in 1999. 'It was a big win,' he says now. 'I used to tell people it rained money. You just had to put a bucket out and see how much you could get.'
He left that business in 2000 and went on to set up a company providing advice on mergers and acquisitions to financial firms, co-found a US-based Hispanic news and information company called ImpreMedia, and also become CEO of Digital First Media, which was the number-two newspaper company in the US with 75 daily newspapers, hundreds of digital products and over $1.2 billion in revenue.
In 2015 Paton left Digital First and has been spending more time in the UK since taking on roles at the Independent and the Evening Standard, which began in 2019. 'I've just clicked into tax residency status. Thanks very much Britain.'
That's a joke, in case it wasn't clear. 'That was my choice,' he adds, quickly. Actually, his recent financial luck has not been bad at all. The other day he discovered £11,000 sitting in a bank account he'd forgotten he ever opened. The Independent's fortunes have picked up too. Earlier this year it surpassed the Guardian – where Paton was previously a director for six years – in terms of its UK audience, with 24.7 million unique monthly users.
Over a main course of cod (I opt for the loin of fallow deer) Paton says the Independent now has 100 million unique monthly users in total, with around a third coming from the US. It is also turning a profit – something that seemed almost implausible when the print edition of the paper was canned in 2016 and things were heading in the wrong direction. The most recent figures available (for the year ending September 2019) report turnover of £27 million (up nine per cent year on year) and pre-tax profit of £2.3 million. He expects revenue to be up 12 per cent this year.
However, he is quick to pass any credit to his predecessor as chair, Justin Byam Shaw. 'He's the genius behind this. He built this plane, I'm just the current pilot.' The developments continue to come thick and fast: licensing agreements mean there's Arabic, Urdu, Farsi, Turkish and Spanish editions. Soon there will be a Russian edition and an Indian one too.
One important plank of the Independent's commercial success is its strategy of what Paton calls 'A to K – anonymous to known,' which boils down to understanding who its users are and providing advertisers with the ability to target particular groups of people with precision. Another is its ecommerce play, Indy Best, which combines product reviews with affiliate links, which earn the paper a commission when readers become buyers. The Guardian, meanwhile, 'just announced quite substantial cost-cutting measures,' he observes 'They're still very heavily reliant on print. I wish them well. But I think they have a large task ahead of them.'
Paton is also chair of the Evening Standard, but the London-focused title has not yet turned from print-centric caterpillar into a digital butterfly. He notes that the Standard has just undergone a 'very brutal restructuring process,' but adds that he is 'very pro the Evening Standard. I ought to be. I'm its chair.'
'Sometimes I get tarred because I'm "Mr Digital First", [as if] I don't value print. I do value print. I just always say that the print product has to be the very best damn print product for the marketing partners.' At the heart of the Standard's strategy is 'an idea that what happens in London is important to England and to the world.'
'That gives you a digital opportunity. We're fond of saying "London makes the world England" – whether it's Premier League soccer or fashion or finance.' George Osborne has become editor-in-chief, clearing a path for the new editor, Emily Sheffield (sister to the wife of Osborne's former boss, David Cameron) to take control of its day-to-day running and make the digital incarnation of the title 'much more than London's online guide'.
Both the Independent and the Standard are owned by Evgeny Lebedev, whom Paton feels is sometimes unfairly treated by sections of the press. In an article published after he was nominated by Boris Johnson to become a life peer, Lebedev criticised the Guardian for prominently and repeatedly describing him as 'Russian'. 'He's a British citizen, tax payer, has been going to school here since he was six,' says Paton. 'They'll say, "His dad was a spy." He's not his father'.
'Maybe it's my Canadian sensibilities,' adds Paton. He considers himself British, but when they write about him in Canada, 'no one ever says "The Scottish publisher John Paton." But everyone's dying to say, "The Russian proprietor Evgeny Lebedev."'
So what is the private Evgeny Lebedev like? 'He is really intelligent, very dedicated to the idea that quality journalism matters.' And he's putting his money where his mouth is. To those who suggest his 'investment' in British journalism is all for his own benefit, Paton says this: 'Well, if you take a look at the Evening Standard balance sheet, it would not be of benefit at this point.'
You have to give back, he says. One of the ways Paton does this himself is through his role as a non-executive director of the Home Office. His brief doesn't extend to policy, but to other sorts of advice, concerning a broad range of issues. The Home Office's remit is wide – 'all the way from firemen to MI5'. There are, he says, 'a lot of calls'.
Somehow he also has time to run an investment firm, IVA Ventures, with some partners. Over espresso, he explains that it focuses squarely on media companies: 'Invest in what you know.' But that doesn't mean being rigid. Take the example of an app that was originally used to build mobile platforms for newspapers at speed. It evolved. By the time it was sold, he says with a laugh, it was as a data engine that was acquired by BNY Mellon. 'It's just how things work: being open, being entrepreneurial.'
Read more
Steven Pinker on coronavirus and capitalism
Dame Steve Shirley CH on Zoom, philanthropy and her upcoming biopic
Interview: Salman Rushdie on Trump, Greta and eating the rich