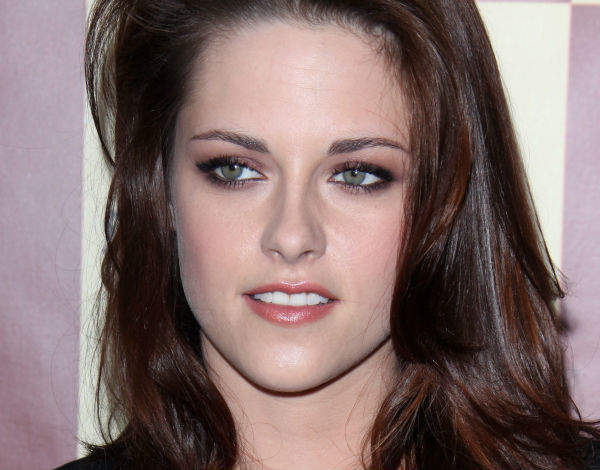 Kristen Stewart's net worth is estimated to be £48 million.
Kristen Stewart was born and raised in Los Angeles, California, to parents in the entertainment industry. Her father, John Stweart, is a stage manager and television producer. Her mother Jules Mann-Stewart is a script supervisor.
She received her first minor role at the age of eight in the Disney Channel original film, The Thirteenth Year (1999). She also appeared in the independent film the Safety of Objects (2001).
In 2002 she starred in Panic Room alongside Jodie Foster. She was nominated for a Young Artist Award for her performance. The film was a box office success grossing $196 million.
After the success of Panic Room she was cast in another thriller, Cold Creek Manor (2003) alongside Dennis Quaid and Sharon Stone. Once again she was nominated for a Young Artist Award for her performance.
Her first major role was at the age of 14 in the children's action-comedy Catch That Kid (2004). During the same year she also starred in Undertow and the television show Speak.
She also played roles in Zathura (2005), Fierce People (2006), In the Land of Women (2007), Into the Wild (2007), Jumper (2007) and What Just Happened (2008).
She garnered worldwide attention after playing Bella Swan in the popular film Twilight (2008) for which she was paid $2 million. The film grossed $392 million in international sales. She reprised the role in The Twilight Saga: New Moon (2009), The Twilight Saga: Eclipse (2010) and The Twilight Saga: Breaking Dawn Part 1 and Part 2. (2011/2012). The final two Twilight films saw her earn $12.5 million each, as well as a percentage of gross profits.
Stewart also starred in The Yellow Handkerchief (2009), Welcome to the Rileys (2010) and The Runaways (2010).
In January 2012 Stewart was named as the new face of Balenciaga's perfume Florabotanica.
That same year she starred as Snow White in Snow White and the Huntsman. She also appeared as Mary Lou in On The Road.
During 2013 Stewart was announced as the new face of Chanel. The campaign was shot by Karl Lagerfeld and was released online in May 2014. Stewart continued to represent Balenciaga, fronting their new fragrance Rosabotanica that same year.
2014 saw Stewart star in Camp X-Ray and Clouds of Sils Maria.
She is expected to star alongside Julianne Moore in Still Alice in 2015.
Stewart appeared at the 12-12-12 concert at Madison Square Garden in 2012 where she asked fans to donate towards Hurricane Sandy Relief. She also donated her Zuhair Murad dress which she wore to The Twilight Saga: Breaking Dawn 2 premiere to the Robin Hood Foundation where it was put up for auction.
Kristen owns a $2.2 million home in Los Feliz, Los Angeles. She owns an SUV and a black Mini Cooper.