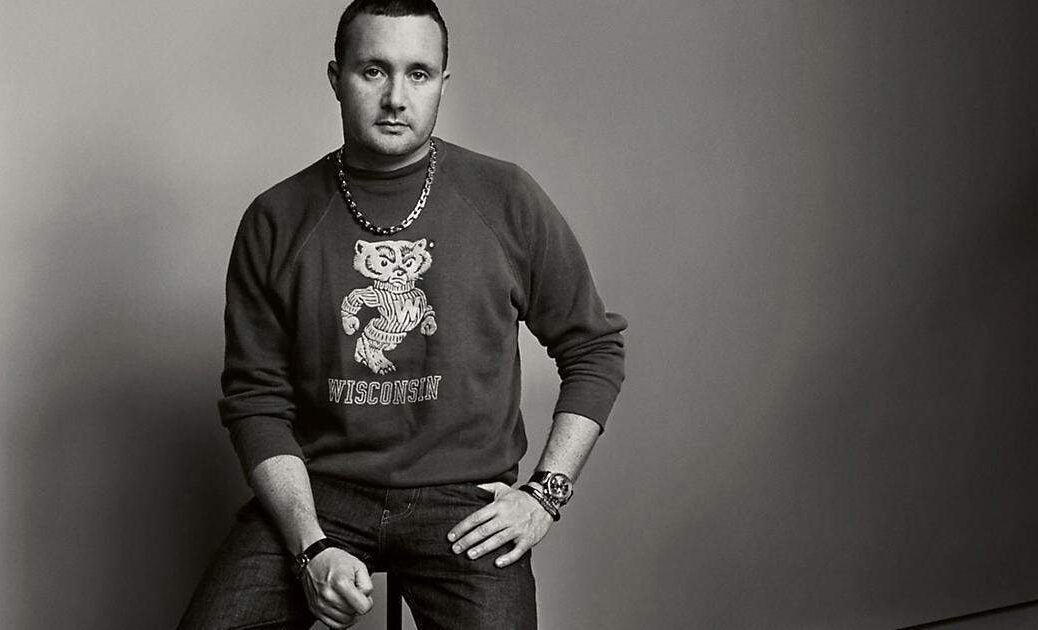 Louis Vuitton's creative director is experiencing a rapid rise to fame in the fashion industry, but how much is Kim Jones' net worth?
Whether it was the collection he designed whilst at Central Saint Martins – which was later purchased by John Galliano – or the, first of its kind collaboration between Luis Vuitton and Supreme, Kim Jones has always been at the forefront of the fashion industry. His work as creative director for Louis Vuitton saw their fashion department post an increase of revenue profits year on year during his tenure, whilst the most recent figures show revenues of £9.5 billion for the LV brand in 2017. The designer's masterpieces have been worn by the rich and famous, but what is Kim Jones' net worth?
Born in Hammersmith London, he led a somewhat nomadic early life as his father's work hydro-geologist took the family to Botswana, Ethiopia, Kenya, Tanzania, and the Caribbean. He later returned to London to study an MA in fashion at Central St Martins College of Arts and Design, where his final collection caught the eye of John Galliano who purchased the entire collection.
This provided Kim with enough funds to launch his own menswear label. He debuted his first collection in London in 2003 and made his way across to the celebrated Paris Fashion Week a year later.
Whilst working with Umbro, Hugo Boss and Topman he quickly built a reputation for being on the pulse with the cultural zeitgeist. This brought Kim to the attention of London based, luxury goods brand Dunhill, where he presided over their ready-to-wear menswear range.
In 2011 his trajectory took him to the world's most valuable fashion brand – Louis Vuitton – which has an estimated value of £21 billion. Whilst there Kim has continued to stun the wold of fashion and is acknowledge as bringing streetwear to the catwalk and demonstrated that T-shirts and tracksuits could still be fashion. His winter 2017 Luis Vuitton and Supreme collaboration brought the two worlds of streetwear and high fashion colliding together which helped increase the sale of luxury goods by 5%.
He has a unique global outlook, incorporating design trends from Japan and Africa into his work, whilst his 2014 collection took an interstellar approach as it was inspired by NASA's images of Space. This eclectic and fearless approach has earned him the title of the most in demand designer.
Kim Jones announced his exit from Louis Vuitton on January . The high profile departure has led to speculation of a reshuffle of artistic directors across several luxury brands. One potential destination for Kim Jones is Burberry. Although he has never designed for women before, Burberry has been looking for someone to reshape their global image following a slump in sales over the last quarter of 2017, and it is believed Kim can replicate the success he had with LV there.
Undoubtedly, he will not be cheap and in demand creative directors can command seven figure salaries and perk packages that include penthouse apartments, bonuses, and million pound grooming expenses.  Kim Jones already has an estimated net worth of £9 million; a high profile move to Burberry could send this figure even higher.