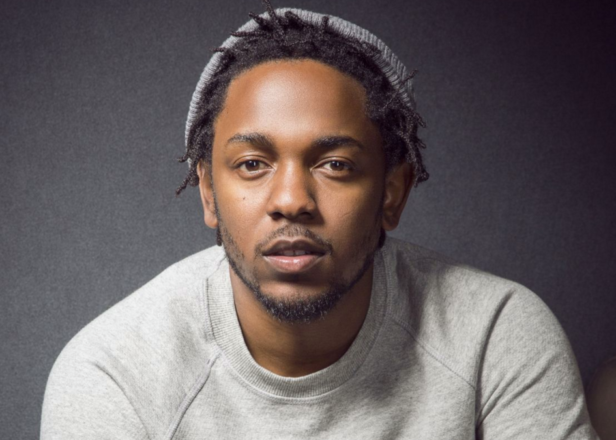 The Grammy award winning musician is one of the hottest properties in the world right now, but what is Kendrick Lamar's net worth?
On a sweltering day in 1995, two rappers at the height of their fame, rolled up in Bentleys to one of California's poorest neighbourhoods, Compton. Dr Dre had returned to his hometown, alongside Tupac Shakur, to film the video for 'California Love'. One of the onlookers that day was an eight year old Kendrick Lamar Duckworth, who was taken by his father to the end of their block to see his two idols. Seventeen years later Dr Dre would feature on one of Kendrick Lamar's albums and he is now one of the world's most popular musicians, but what is Kendrick Lamar's net worth?
The video shoot showed Kendrick a route out of the gang violence he was surrounded by and inspired him to release his own mixtapes, under the pseudonym of K-Dot. At the age of 16 his talents earned him his first recording contract with the California based record label, Top Dawg Entertainment.
Two years later he released his debut album, 'Section.80', which went on to sell over 5000 copies in its first week despite being released independently and without a marketing campaign. However, it would be Kendrick's second album which catapulted him from promising talent into an international star.
'Good Kid m.A.A.d City', was hailed as an instant classic on its release in October 2012. His teenage years are chronicled in this autobiographical, concept album which tells stories of robberies, police chases and gang violence. But throughout the record there is a subtext of redemption as the young artists burgeoning music career provides him with a route out of the 'mad city'.
His next album, 'To Pimp a Butterfly', brought conscious rap to the mainstream and provoked discussions of racial discrimination and African-American culture. It was an ambitious release that saw Kendrick embrace a whole new style, incorporating elements of funk, jazz and spoken word into his rap music. The use of these musical styles reflects the overall theme of oppression as spoken word and jazz offered African Americans a form of expression under slavery, and later, under segregation.
His samples also celebrated African American music from The Isley Brothers, Boris Gardner and James Brown to 2Pac and The Notorious B.I.G. Many of the tracks also had politically charged lyrics that tackled corruption, institutionalised racism and greed. This led the Black Lives Matter movement to adopt the single 'Alright' as a message of solidarity.
Kendrick is fastidious in his work and his intricate wordplay and the social issues broached in his lyrics have spawned college courses dedicated to his music. He is also one of the few artists to have their three most recent albums rated 90 or above by review aggregator, Metacritic.
'To Pimp a Butterfly' was certified platinum and won best rap album at the 58th Grammy Awards whilst his most recent release 'DAMN', is up for seven Grammies at the 2018 awards ceremony. 'DAMN' has a raft of high profile features, including Rihanna, U2 and James Blake and was exceptional in the fact that all 14 of its tracks have featured in the top 100 billboard chart. Kendrick Lamar is currently helping put together the soundtrack for Marvel's 'Black Panther' film.
In terms of his current worth, Kendrick has made the majority of his wealth through his music: record sales, streaming royalties, and concerts. To Pimp a Butterfly broke records for the most streamed album on its release and reportedly made the rapper around £725,000 within 24 hours of going online.
Another source of income for the Compton rapper is guest verses. Unsurprisingly a guest verse featuring – what some have described as – the 'greatest rapper alive' does not come cheap. According to an interview with Complex a typical feature costs £180,000 whilst he has been known to charge up to £300,000 for a verse.
Unlike many other rappers he has refrained from endorsements and business investments, instead using a lot of his wealth to reinvest in his local community. The only exceptions so far have been his recent contract with Nike and a collaboration with Reebok – which remained in keeping with his ethos. He helped design Reebok's Red & Blue collection, which fused the two Compton gang colours to help inspire unity. His outlook was reiterated in an interview with Forbes in 2013, where he said, "All money ain't good money."
In spite of this the rapper has still managed to accumulate a great deal of wealth, with Kendrick Lamar's net worth sitting at approximately £22 million, taking him to number 6 on Forbes' Hip Hop rich list.