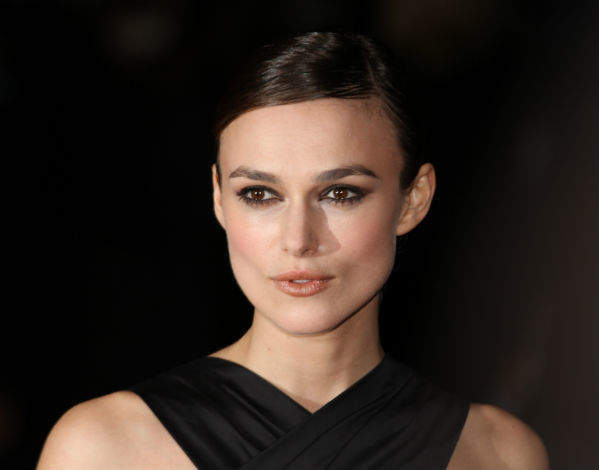 Author: Suren Prasad

Born on March 26, 1985 in Teddington, England, Keira Knightley is estimated to be worth £34 million.
When she turned six, she began performing in commercials, amateur productions and TV including ITV crime series The Bill (1995).
She got her first significant break with a supporting role in the blockbuster Star Wars Episode I: The Phantom Menace (1999).
Knightley's career trajectory shot upwards with British flick Bend It Like Beckham (2002). Costing just £3.5 million to make, this major hit grossed $18 million in the UK in 2002 and $32 million following its US release in August 2003.
The actress permanently made her mark with Pirates of the Caribbean: The Curse of the Black Pearl, which became one of 2003's biggest box office hits, grossing $654 million worldwide.
Knightley's 2004 and 2005 films included King Arthur, Domino and Pride & Prejudice, with the latter raking in over $100 million internationally. Pride & Prejudice also saw the actress nominated for a Golden Globe and Oscar for her role as Elizabeth Bennet.
In 2006, Knightley appeared in her second Pirates of the Caribbean adventure, Dead Man's Chest.
Silk, Atonement, and Pirates of the Caribbean: At World's End were her three major films of 2007. Knightley was nominated for Best Actress at the Golden Globes and BAFTAs for her role in Atonement, an adaptation of the Ian McEwan novel.
In 2008, the British actress starred in The Edge of Love and The Duchess. That year, Forbes listed Knightley as Hollywood's second highest-paid actress, showing a 2007 remuneration of $32 million. She was the only non-American to make that year's list.
Her theatre debut with The Misanthrope in December 2009 saw her receive a Laurence Olivier Award nomination for Best Supporting Actress. Her only movie in 2011 was A Dangerous Method. She followed it the next year with her brilliant portrayal of Anna Karenina.
Among Knightley's 2014 films, The Imitation Game stood out with a SAG nomination for Best Supporting Actress.
Knightley has been the face of brands including Asprey, Shiatzy Chen, Lux haircare and the Chanel perfume Coco Mademoiselle.
She owns a flat in Richmond-upon-Thames. In 2013, Knightley disclosed that she only allows herself around £30,000 annually, although Kck Boo Ltd., her company, showed £1.5 million in commercial deals and film fees.
Knightley lives with husband James Righton – singer with the band Klaxons – in Islington, London and is expecting her first child.