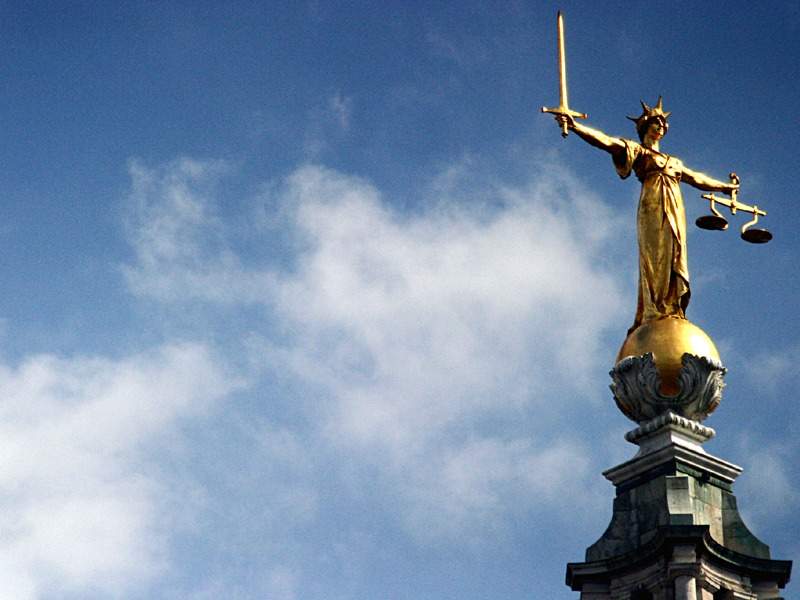 The headline-grabbing ruling made by Judge Robin Tolson may sadly not be a one-off if urgent steps are not taken to prevent it, writes Zoe Bloom
We rely on our judiciary to make orders which support society and encourage people to make the right choices in their day to day lives. The theory, which we like to believe will guide the judiciary, is that if you do wrong there will be a consequence. We assume that social movements contribute towards the bag of tools which judges use to assess the question of 'what is wrong' and enable them to provide judgements in relation to the proceedings before them. Among the loudest social movements in recent years has been the 'Me Too' movement. This has been part of a worldwide attempt to empower women by demonstrating the vast number who have survived sexual assault. It is an attempt to show strength in numbers and encourage victims of abuse to come forward in the hope that it will give others courage to stand up to their abusers. Many of those victims experiences the attacks years ago but were too ashamed to report them.
With this in mind, the news that in August 2019, Judge Robin Tolson QC ruled that a woman was not raped because she 'took no physical steps' to stop her apparently violent partner during sex came as a shock. Ms Justice Russell, hearing the case on appeal, found that the judge was wrong to conclude that because the woman did not resist physically, the sex did not constitute rape. She found that the 'judge's approach towards the issue of consent is manifestly at odds with current jurisprudence, concomitant sexual behaviour, and what is currently acceptable socia-sexual conduct'.
Part of the evidence that the judge relied upon, in his determination that there was no rape, was the victim's failure to immediately report the incident to the police or seek medical advice. This is also at odds with everything we have learnt from the recent spate of allegations of violence towards women – it takes time for them to come forwards and make accusations. Ms Justice Russell acknowledged this in her judgement that 'it is now explicitly accepted that many victims will not [come forwards], out of fear or embarrassment which are based on their cultural, social or religious background and the concomitant pressures, mores or beliefs.'
Ms Russell has ordered a retrial which may sound like a victory to the accuser. It is not. The accuser, the woman in this case, has already sat in a court room and told her harrowing story to the court. She has been doggedly cross examined and questioned about every inch of her personal life. This is apparent from the judgement which relies on evidence about her past sexual experiences, frequency of sex within the relationship, positions during sex, graphic sexual texts and her underwear.
The veracity of her evidence on these topics has been doubted and explored. She has held her ground and she has told her story. She has exposed herself to the scrutiny of the court and asked them to find that her experience amounted to rape. The enormity of that process cannot be underestimated. She will have wondered many times over whether it was worthwhile; why she was doing it. There is no doubt that she will have wanted to give up, hide away and stop the scrutiny. She kept on going.
Worse still, on the specifics of this case, it is understood that she was cross examined by the accused. Someone she lived with and who she says spent years abusing and controlling her and who she now says raped her. Pause to consider that.
It is one thing to attend a police station and be taken in private to have a discussion with a sympathetic and trained policeman or woman. It is quite another to be cross examined by someone you are frightened of and who you say has abused you. Yet if you bring your accusation of domestic abuse to the family court, that is precisely what might happen.
So now, having been through all of that, she is being asked to do it again. Nobody can call that a victory.
The criminal court has made successful adaptations to its processes to accommodate the needs of victims and in 2016, the family court tried to implement the same positive adaptations. While some training for judges sitting in the family court was introduced with the new processes, it was not as extensive as that provided to those sitting in criminal courts. Specifically, it did not cover the appropriate approach when considering allegations of serious sexual assault which is covered in the criminal court. As a consequence of this case, a formal request by the president of the family division has been made for judges to receive that training. That, is the only victory in this horrible case.
Zoe Bloom is a partner at Keystone Law
Picture credit: Captain Roger Fenton 9th. West Middlesex VRC. 1860 @Flickr
Read more:
Is this the end of 'quickie' divorces?
A family lawyer's review of Marriage Story
Lord Lucan sighting: Has the last great Fleet Street mystery finally been solved?