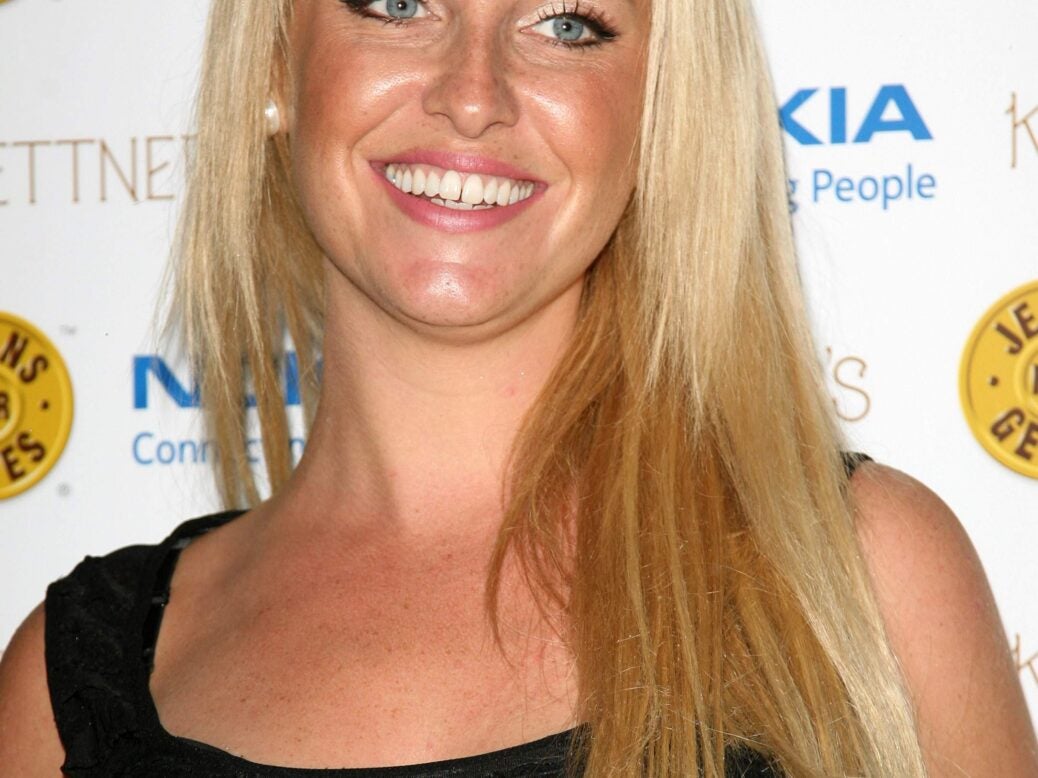 British TV star, winner of Big Brother 2010 and a contestant on The Jump, Josie Gibson has an estimated net worth of £800,000.
The eldest of six siblings, Josie Diane Shirley Gibson was born in Bristol, UK, on January 24, 1985 and raised in Yate, South Gloucestershire.
How did Gibson make her thousands?

While working as a financial sales rep, Gibson was chosen as the first contestant for Season 11 of Channel 4's reality show Big Brother (June 2010). She became famous following her win on Big Brother, grabbing 77.5% of public vote (the highest victory margin in any Big Brother series) and the £100,000 prize money.
Gibson appeared with Big Brother housemate/boyfriend John James Parton on the one-off reality show Josie and John James: What Happened Next in October 2010. The following May, Gibson appeared in another reality series There's Something About Josie.
Launching her perfume 'Josie' in early 2011 apart from 'limited edition' hoodie tops on her website, Gibson was also the face of plus size clothing brand Curvissa.
Gibson was a reporter for OK! TV on Channel 5 (2011) and also hosted the show in the absence of Jenny Frost.
In March 2012, Gibson had a stint as a wildlife reporter for Live With… (The Wright Stuff Extra) on Channel 5. April 2012-February 2013, Gibson penned the column "Just Josie" for Now magazine and, in July 2012, Closer magazine did a photoshoot of her after her phenomenal weight reduction (begun May 2012 onwards).
Her other shows include: Celebrity Impossible, Let's do Lunch with Gino & Mel (2011), Celebrity Wedding Planner (2012), Celebrity Juice, Live From Studio Five, The Vanessa Show, Loose Women, Big Brother's Bit On The Side (2011), Big Brother's Little Brother, Big Brother's Big Mouth and Celebrity Dinner Date (2016).
Gibson dropped six stones within six months and later went in for a tummy tuck that took in six pounds of loose skin. In January 2013, she released Josie Gibson's 30 Second Slim—her first workout DVD and also became the face of British cosmetic teeth whitening company Pearlys. That December she released her second DVD Josie Gibson's 21 Day Fat Burn.
Gibson supports the children's cancer charity CLIC Sargent (donating £20,000 of her Big Brother winnings), Meningitis UK and Jessie May Trust. She has participated in TV fundraising programmes such as Celebrity Impossible and the Big Brother Special Silent Library. Gibson also went with the organisation Madventurer to Africa to help Ghanaian children.
The qualified nutritional advisor/personal trainer who has authored The Josie Gibson Diet: Love Food, Get Slim, Stay Slim (2014) participated on the fourth series of The Jump—Channel 4's winter sports show set on the slopes of Austria. Begun on February 5, 2017, Gibson was the first to be eliminated from the reality show.