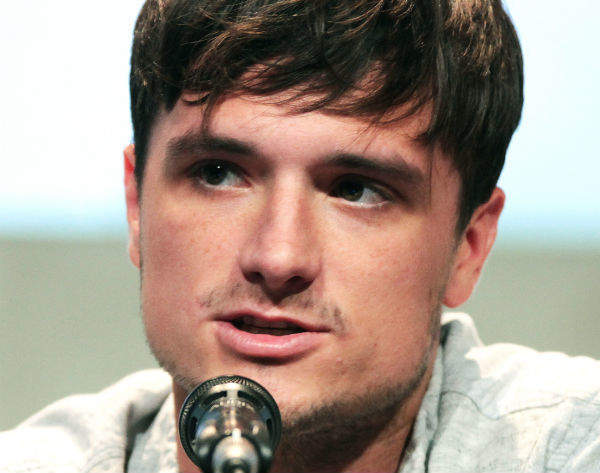 Born in Kentucky on October 12, 1992, Josh Hutcherson is estimated to be worth £3.8 million.
His first major role was in the TV pilot of the American series House Blend (2002). Soon he earned small parts in ER and a role in Becoming Glen's TV pilot. In 2003, he landed a lead role in his debut film Miracle Dogs followed by Wilder Days and American Splendor.
How did a young Hutcherson make millions in such a competitive industry?

For The Polar Express (2004), his character was conceived using the motion-capture technique. He was also part of the Outstanding Young Ensemble in a New Medium at the 2005 Young Artist Awards. Next arrived Howl's Moving Castle, where Hutcherson recorded his dialogues within eight straight hours.
In 2005, he appeared in Kicking & Screaming and starred in Little Manhattan and Zathura: A Space Adventure — winning Best Performance by a Leading Young Actor at the 2006 Young Artist Awards.
Then came Bridge to Terabithia (2007), his breakthrough, which won him Best Performance by a Leading Young Actor at the 2008 Young Artist Awards. Following appearances in Firehouse Dog (2007) and Winged Creatures (2008), he starred in Journey to the Center of the Earth (2008), Cirque du Freak: The Vampire's Assistant (2009) and the 2010 Golden Globe winner The Kids Are All Right.
Hutcherson next starred in The Hunger Games (2012). The highest-grossing movie of that year helped the young star win MTV Movie Award's Best Male Performance and the NewNowNext award for Next Mega Star in 2012.
He also starred in and executive produced Detention (2011) and The Forger (2012), starred in Journey 2: The Mysterious Island (2012; sequel to Journey to the Center of the Earth) and appeared in the remake of 1984's eponymous film Red Dawn (2012).
In 2013 came Hutcherson's second-most commercially successful movie, the 3D animation Epic, followed by his most successful movie The Hunger Games: Catching Fire that November. In terms of box office grossing, just the North American collection raked in $420 million. His performance captured a second MTV Movie Award for Best Male Performance.
He next starred in the final film of The Hunger Games trilogy. Adapted from the eponymous novel Mockingjay and divided into two parts, Part 1 was released in November 2014, while Part 2's US release is scheduled for November 20, 2015. Hutcherson also acted in and executive produced the French-Spanish thriller Escobar: Paradise Lost (January 2015).
Hutcherson owns a £1.65 million home in Hollywood Hills, LA and an £823,000 streetside house in Studio City's Silver Triangle area.